You know what you need? You need a smart show about design for small spaces, with a do-it-ye-self, super green foundation and a solid sense of humor. OH YEAH AND A COUPLE OF CUTE LESBIANS.
So that's why there's No Man's Land!
No Man's Land came from the brains of Shelly (the interior designer) and Anna (you'll remember her from the Candy Slice Girls!) and is basically a mini reality show focused on the lives of two really adorable lesbos in Brooklyn who want to make their apartment just as cute as they are. Our very own Robin Roemer and Carly Usdin filmed and directed two episodes, so you know this is a quality situation.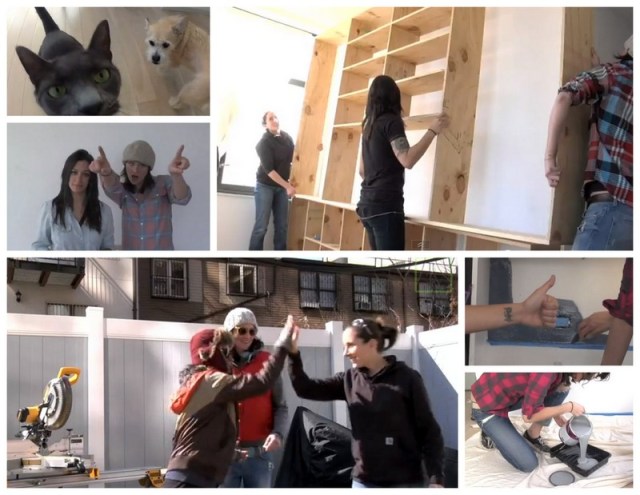 The show is part of a larger project, DIGS, which is "lifestyle programming with a twist."
I mean doesn't that just sound fantastic? Of course it does. Subscribe to DIGS on YouTube and tell every single one of your friends!