It's Halloween season again, so I've rounded up a selection of terrifying mythological ladies for you to dress up as. But why wear just one costume when October lasts an entire month? Even if you don't have a boatload of parties to go to you can still wear a mythology inspired look to the office every day. Halloween is for the queers. Own it.
Circe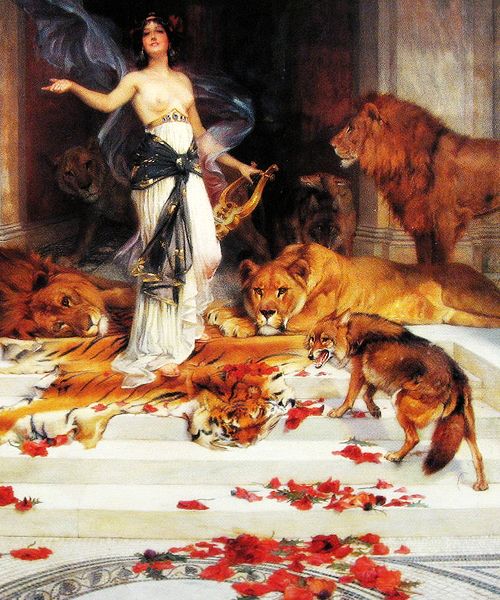 Demi-goddess daughter of the sun Circe lives on a man-free island practicing witchcraft and turning any men who do accidentally show up into pigs. Willing to make a sexception for a man smart enough to evade her pig turning ways Circe captures the bisexual lady spirit of being into any woman who breathes and the one man ever who wasn't a total dick that one time.
Obviously you can't get your tits out unless you're going to a very specialised party (nobody likes frozen nipples unless, again, very specialised party). But here are some adaptations for both the day and the night.
As a witch who's also the daughter of the sun, Circe's colours are black and gold. Lots of gold jewellery with solar symbols, shimmery eye makeup with heavy wings and drapey black scarves will carry you well. To take this look into a full costume, try this dress.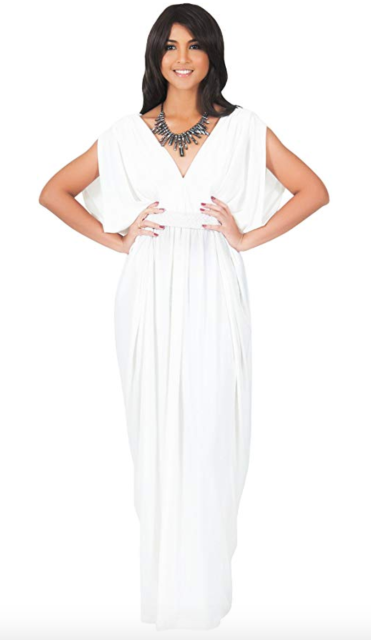 Dearg Due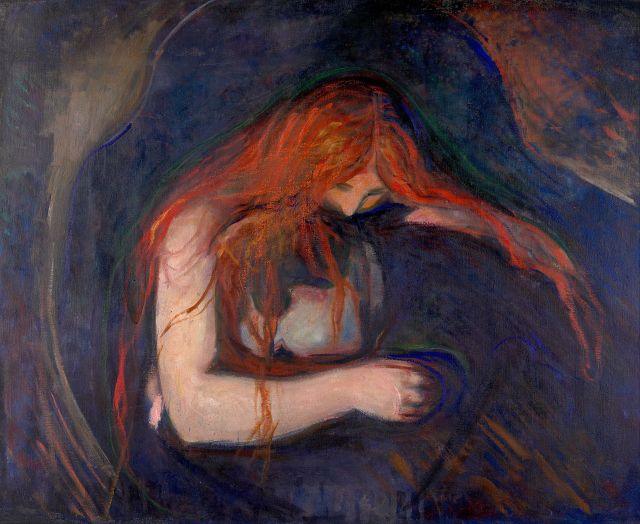 A tragic figure who somehow loopholed her way into vampiric immortality by starving herself to death (I'm not sure Catholic theology is supposed to work that way but hey ho), she spends her time punishing men for being bad. Can't say fairer than that. Also she's a fairy because the dead, fairies and the Anglo-Irish literary vampire have a very complicated hybrid relationship that we should all probably be very afraid of.
Red lipstick is a must for this, and extreme cheekbone sculpting would probably be an excellent addition with smudgy black eyeshadow to complete the look. For day wear, long drapey black or white clothing with a goth edge will do, while the party look should go full bride-of-Dracula on the dress, with maybe some silver shimmer for collarbones and other places. Add a big hooded cloak to the outfit and you're done.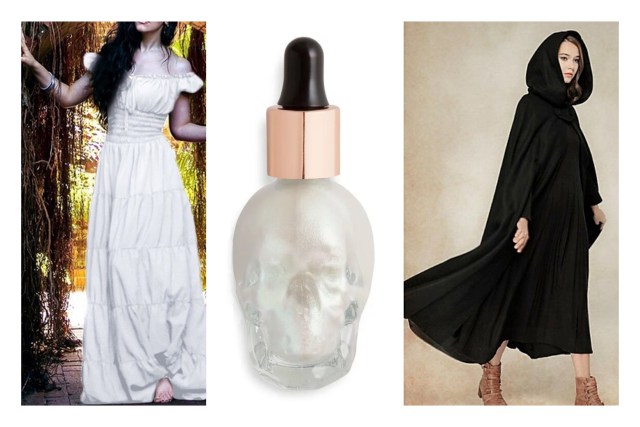 Siren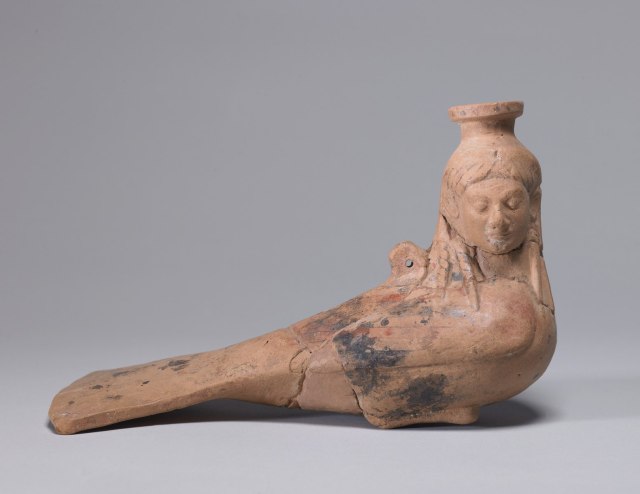 Originally they weren't fishy at all, did you know that? They had bird bodies and human heads and breasts (because Ancient Greek men were gross). Though later on they do become the mermaid like figures that eventually lead to the Starbucks mascot, so there's that. Luring men in with their song in order to absolutely murder them seems like the perfect Halloween costume for One Of Us so here's how to have it two ways — feather or scale.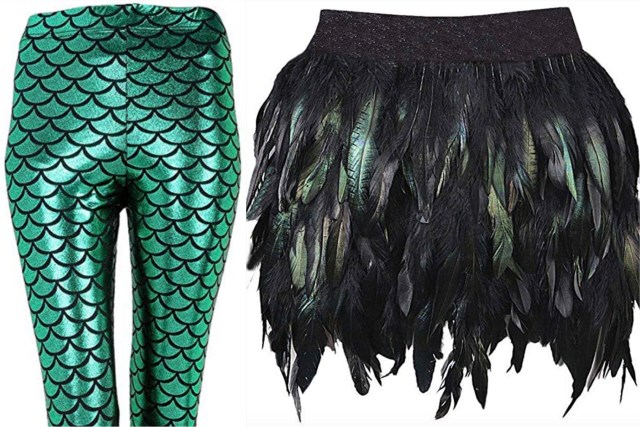 For a party add as much shimmery, colour-shifting makeup as the spirit moves you. Honestly do that for work too if you can get away with with it. Everyone needs more holographic makeup in their lives. Barry M's face jewels are a great finishing touch for a look that's shiny enough to mesmerize your prey long enough to drown and eat them. If you were going to go for real authenticity you'd wear nothing on top, but again, the frozen nipple problem crops up. Try for as little as possible up top with a big coat on top to get you where you're going.
Medusa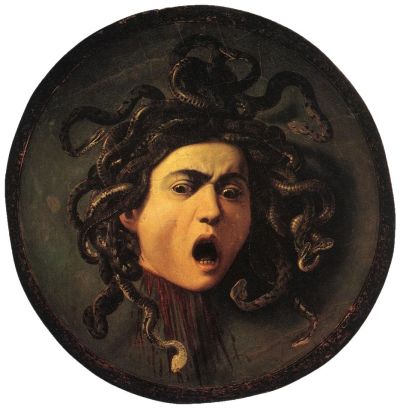 While the medusa head women's shelters of Ancient Greece are sadly nothing but a Tumblr myth, there's a lot of room for feminist reimagining in Medusa. Subjecting her to the male gaze literally turns you to stone for fuck's sake. We may even be too heavy handed with the metaphor here. Psych! You know none of us believe that.
Bonus points for how in one version of the myth she lives alone on an island with two "sisterswp_postsshe's not actually at all related to. Plus there's that alternative lifestyle haircut. There's no way Medusa's not a lesbian, is what I'm saying.
For the dress, see the Circe costume way up top. Then the fun part – the snakes! Just stick your own hair under a bald cap (or if that's too much work skip that part) and layer a selection of rubber snakes over the top.
As for the eyes, sunglasses or very intense eye makeup may be the way to go; bonus points if you can round up some male friends to pretend they've turned to stone every time you look at them. I'd pair it with red lipstick because of its iconic association with the destruction of men but I'd also pair red lipstick with most things so maybe don't listen to me on that.
Russalka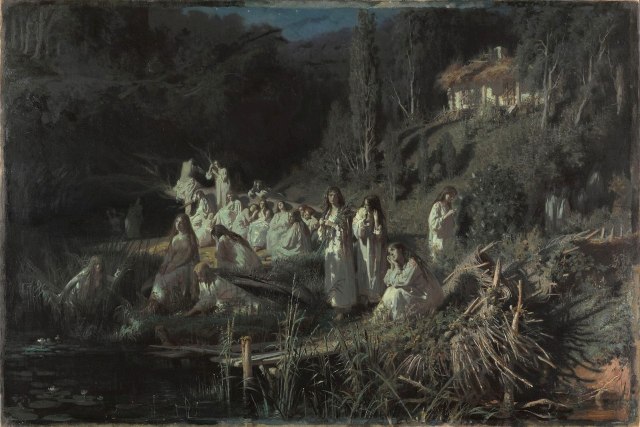 Creatures of Russian and Slavic folklore related to the Veela, who are much more impressive and interesting than Harry Potter makes out, Russalka vary by region. Sometimes the spirits of the angry lady dead, sometimes goddesses, one thing they all have in common is their desire to drown men in their rivers and lakes. Frequently found up trees overlooking their watery homes they have perpetually wet hair, facilitated by a magical water spewing comb they all carry. Taking their comb away is often fatal as if their hair dries out they die (again? Undead beings are confusing).
For a day look wear whatever your hottest work clothes are because Russalka dress like sexy living girls and that's how they get you. Or something. Highlighter and wet look gel are what make this look. If you're wearing it for a party go with the Dearg Due dress above, or try it in green. And don't forget the comb, and to periodically make sinister eye contact with people while using it.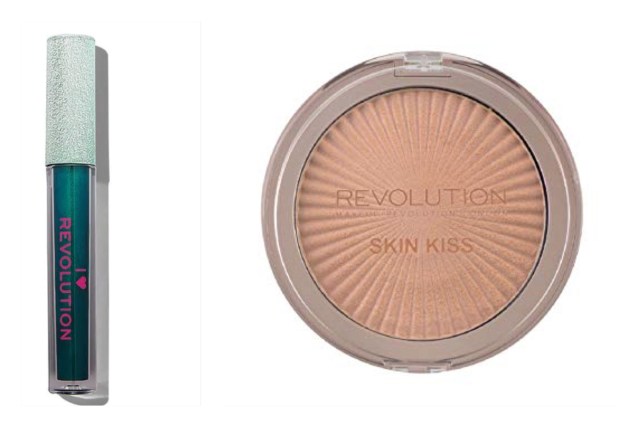 Follower of Artemis
While you can't quit your day job to roam the hills with a pack of survivalist lesbians, you can definitely dress like one.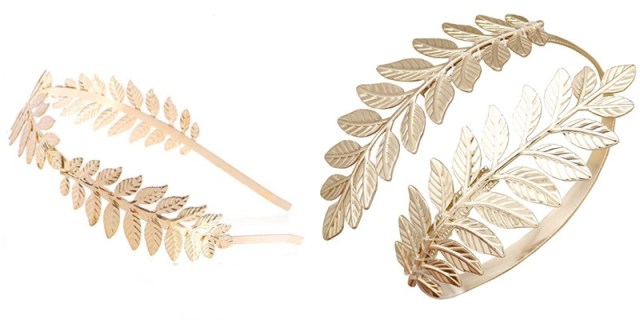 The crown is iconic for Artemis and her followers so you definitely need that, plus some arrowhead jewellery and maybe leather cuffs. Because they're archers, and also butch. A short skirt over leggings should capture the spirit of the short tunic the nymphs wore for freedom of movement (but with, you know, insulation against the frigid winds). If you're wearing it to a party switch out your regular skirt/dress for this paired with a big leather belt and whatever prop weapons you can grab.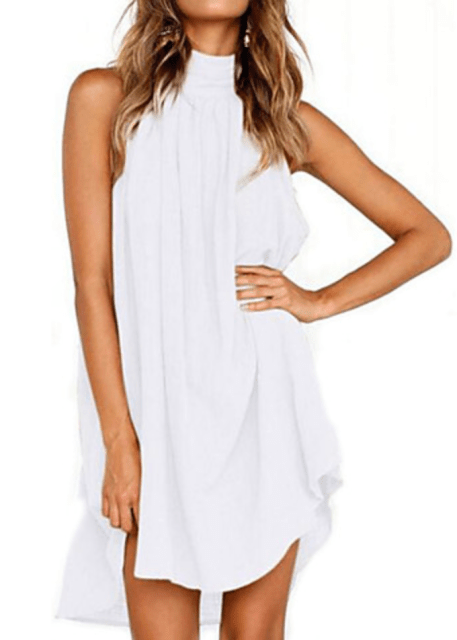 Artemis and her girlfriends always seemed like chapstick lesbians to me so I don't recommend makeup for this one but hey, it's your look.
Maenad
Sadly, leopard print is back in fashion (don't @ me). Fortunately this should make it much easier to dress up as a Maenad, the man shredding wild drunk followers of Dionysos, the genderqueer party god of Ancient Greece. Its a little hard to do a day look with this, but a leopard print scarf and some wine coloured lipstick would work. For the night this leopard print dress and an ivy crown will take you where you want to go. Make sure you curl your hair wildly, smear your eyeliner and carry a giant empty wine bottle around (unless you can get a Greek Vase replica, then go for that). Don't forget to paint a wine flush on your cheeks with blusher.
Scathac
Another lady living on a man-free island (definitely a pattern here) Scathac is a woman warrior leading a band of similarly inclined ladies. A no nonsense queen you're going to need a plaid cloak and a sword plus low heeled boots you could kick a door in with. (OK the Docs are expensive but admit it, you have a need of them that goes beyond Halloween). I think the only real difference between day/night here is whether you're carrying the sword.