In My Top 10 Favorite Television Shows, various members of Autostraddle's TV Team will be telling you about the TV shows nearest and dearest to our hearts, EVEN the ones that don't have lesbian / bisexual / queer woman characters. Today, Bailey shares their feelings!
---
Who'd have thought this would be the most difficult thing for me to write for Autostraddle? When I started the list I felt so sure but every time I went back to it shows danced around each other fighting for spots 2-10. I was naive to think this list wouldn't define me but after a tally (you read that right) the results came in. Really gay and quite British. Fuck sake.
10. Vis a Vis
Dramatic, violent and silly, Vis a Vis was a rough ride for Macarena who enters prison a soft and naïve middle-class straight woman. She gets off on the wrong foot with prison tough girl, Zulema. Saray is Zulema's loyal friend and side kick. Rizo is Saray's ex-girlfriend and Macarena is the woman Rizo is now about to start courting. It's a hot mess chock-full of wonderful acting and chemistry that feels like Bad Girls crashed right into Orange Is the New Black.
9. Sugar Rush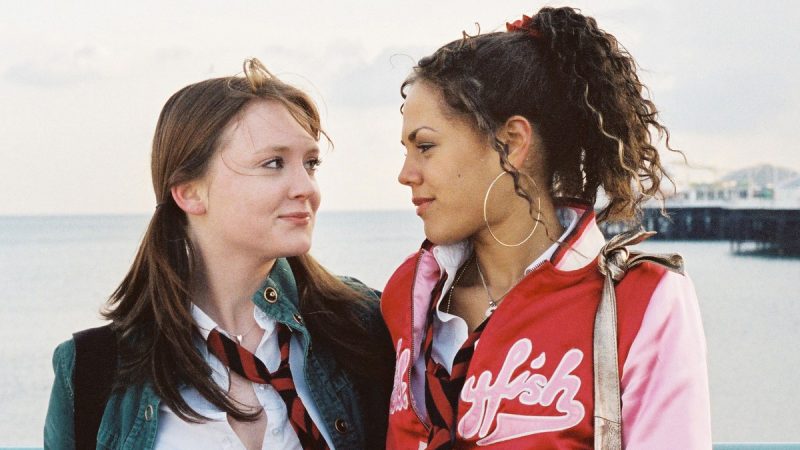 Way ahead of it's time back in 2005, Sugar Rush was set in gloomy-yet-sunny unofficial gay capital Brighton. We follow closeted teenage Kim, who's sporting a massive lesbian crush on her new best friend Sugar. Pre-The L Word and pre-gay Bailey, I couldn't ever put my finger on why I loved this show so much (jk jk) but I always appreciated Channel Four for bringing me adolescent drama and punchy scriptwriting.

Seasons three and four (lets ignore Fire) really hit a gay nerve for me. Every week, I'd invite a pal over to my university dorm room to watch the latest instalment of Cook, Effy, Pandora, Thomas, JJ, Katie and fun-sponge Freddie. I was the kid that ran naomily.com, wrote fanfiction and shared icons for people to use on their Livejournals. I'll never forget the Naomi and Emily fandom; green shoes and buttons, a piggy t-shirt and a real-life Skins party in Bristol's old Fire Station – it was a whole thing.
7. Being Erica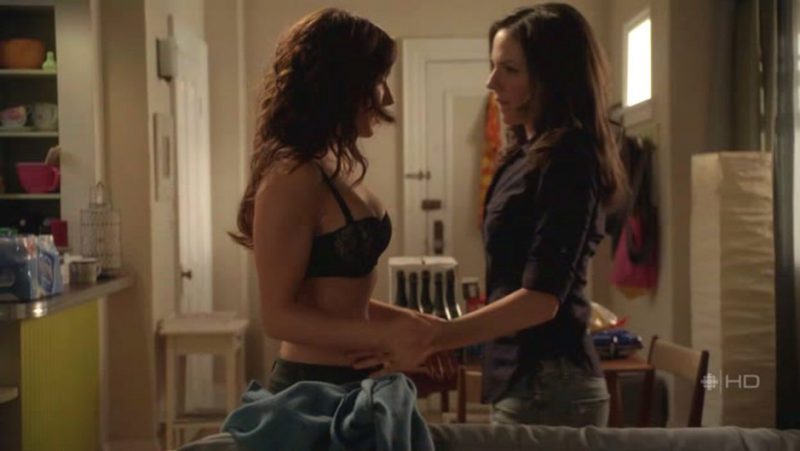 Erica is 30 when she's assigned a time-traveling therapist. For every regret or resentment she has, she gets to go back in time and do it differently. What I love about this show, is it covered so many themes throughout four seasons by applying them to Erica's growth. She learns to set boundaries, speak up for herself, ask for what she wants and take risks. There's also that one gay episode called "Everything She Wants," starring Lost Girls' Anna Silk.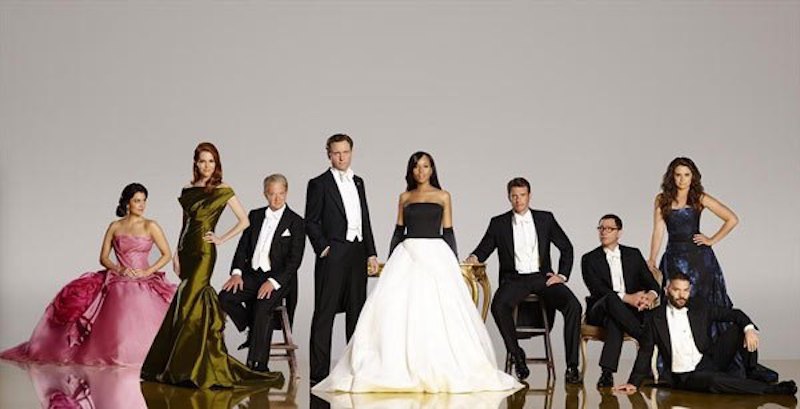 Kerry Washington's Olivia Pope might have spent almost seven seasons deciding between the president and a U.S. Navy / NSA hunk but what kept me watching were the power suits and "It's Handled" moments. I never quite decided if OLITZ was OTP, but I for sure know everyone in that damn show was terrible in one way or another. So many secrets and lies! No one was safe.
5. Misfits

This comedy about five characters doing community service, suddenly struck with their own individual superpowers, was a hit from the beginning. However, when I reflect on Misfits, it was really the relationship that evolved between Alisha and Simon I remember so fondly. You would never have thought they would so much as look each other in the eyes deeply, even in a situation such as the paradox written into season three.
4. The Handmaid's Tale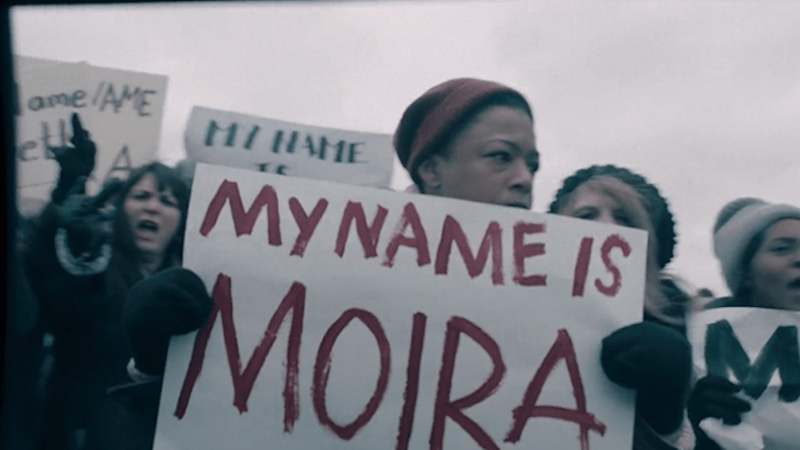 Samira Wiley's Moira and Alexis Bledel's Emily honestly outshine the white woman feminist trying to find her little bubba Hannah in the dystopian society storyline. The Handmaid's Tale is dark and features so many worrying parallels to today – Atwood herself has said everything that happens in The Handmaid's Tale has already happened in one way or another already.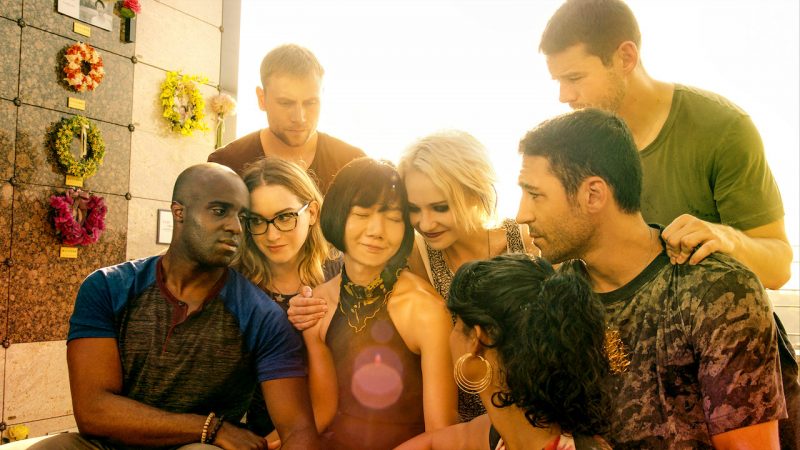 The relationship between Amanita and Nomi was one of the most wholesome; actual relationship goals back in 2015. I found things to love about every character in this show; Sun's strength for example, Lito's humour. Sense8 was groundbreaking not only in the ways it was filmed across different countries, but because it was the first TV show I had seen where trans writers wrote a trans role for a trans actress.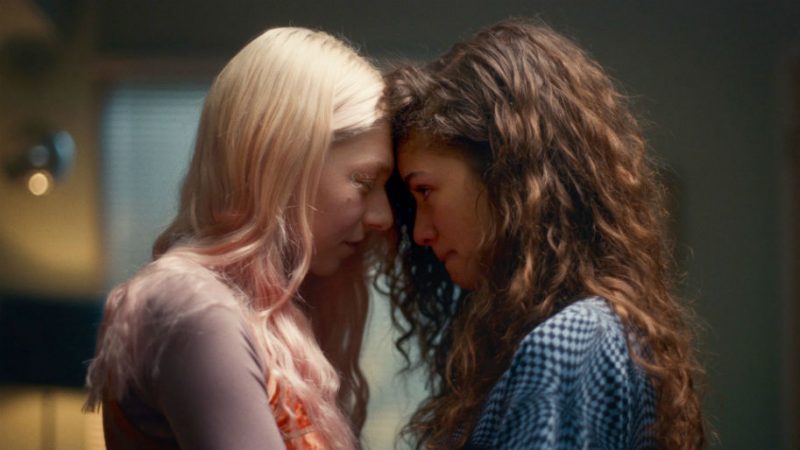 Every character at this high school is toxic AF and the cast does a great job at portraying that. Addiction, sex, body positivity and grief get hit in the head pretty hard with a nail in Euphoria's first season and I can't wait to see what season two brings. Zendaya's depiction of Rue, along with her best friend/love interest Jules, played by Hunter Schafer, were raw – reminding me so much of the British shows I grew up with (Sugar Rush, Skins, Misfits) and that's in the beauty of why I love it.
1. E.R.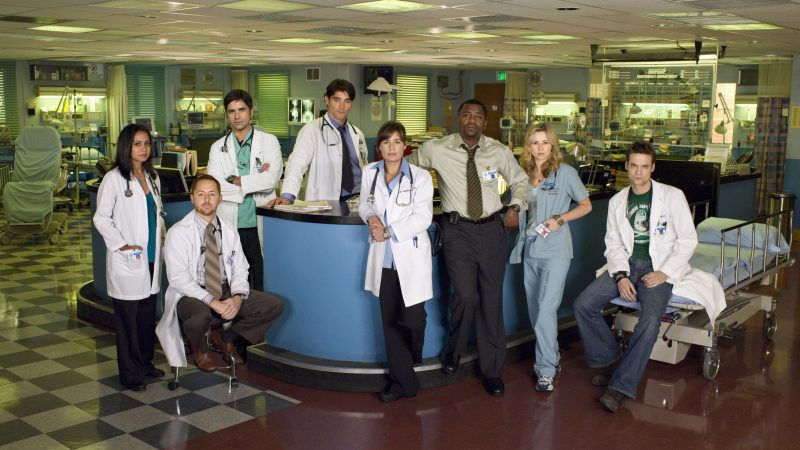 E.R. was a wild ride. No show has ever truly matched up to it. Abby's struggle with alcoholism and Sam's escape from her abusive ex husband were two storylines that hit home. I was far too young to watch this show but I remember sneaking downstairs at night to watch the new episodes through cracks in the door, as my mum chatted on the phone. I remember how after F.R.I.E.N.D.S aired, I quietly watched from the passage as Lucy and Carter were stabbed by a patient. I begged my mum to let me stay up the following year just so I could find out what happened to them. I felt unequivocally invested in these characters from day one in the passage of my childhood home watching their lives unfold.
Shows that almost made the list: America's Next Top Model, Black Mirror, Buffy, Catfish, Charmed (original), Dead Like Me, How To Get Away With Murder, Lost, Orphan Black, The Walking Dead, Younger.
---
Where to stream gay TV:
89 Queer TV Shows to Stream on Netflix32 Lesbian, Queer & Bisexual (LGBTQ+) TV Shows Streaming Free on Amazon Prime62 TV Shows On Hulu with LGBTQ+ Characters