Remember that time that Santana wore a fur vest and we all laughed about it and then reader Vikki said she was dressed like a beaver trapper? Except then Santana realized she was totes born that way and wore another fur vest and made some hilarious comment about razor blades in her hair and we were like "Oh maybe this is a thing?" Remember that time?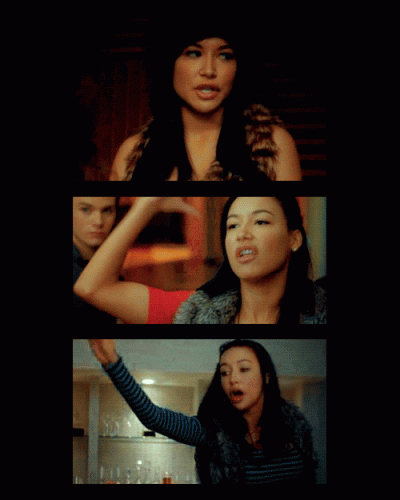 Yeah.  That time.  Well guess what.  Fur vests are a thing.  I know, it's a shocker, I didn't believe it at first either.  But then, as the ice cap over Boston started to melt, I noticed more and more women downtown rocking full blown fur shrugs.  Like young women.  Hot women. Read: not your grandma's fur. After a bit of hunting I realized that fashion magazines are pushing it and Diane Von Furstenburg and Tory Burch both put fur vests in the Fall 2011 lines. So this is real (maybe? I think?? I hope.) and we should probs start getting our Santana on ASAP.
But the truth is, well, I'm mortified.  Not only am I legit not a runway model, I also have no idea how to even begin putting together an outfit with a fur vest.  Also, fur is kind of icky so I'd really rather just wear faux-fur.  I suspect you guys feel similarly, so I'm just going to do what we all want—pick apart Santana's best fur vest outfits and show you where you can buy basically exactly the same thing.
First of all you're going to need a cropped fur vest.  Don't get all scared and get a leather vest with a fur collar.  Actually that might be kind of cute but that's not what we're talking about here.  Go for a brown with gray undertones that hits you just at your ribs.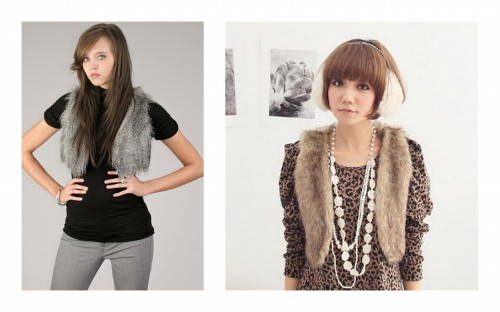 A fur shrug will also work. Shrugs are basically just vests' richer cousin, no?
I like all of these, but this is also a time when you can go to the thrift store and cut the arms off a full fur coat. If they're all too big, check out the children's section. (Do they make children's fur coats? I guess they must, right?)
Now that you have your vest, it's time to get the rest of the outfit.  You're going to need a very tight dress with sleeves.  As usual, American Apparel has the hook up.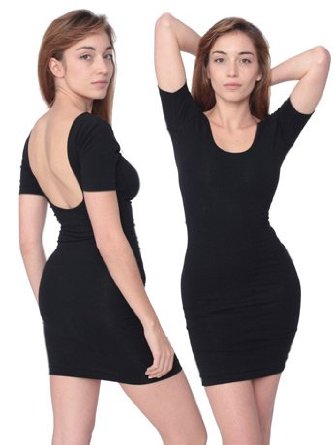 Get this dress sized big or you will be so uncomfortable forever.  Pair it with some heeled booties and people will be all like, "ZOMG, I loved your performance of "Blame It On The Alcohol!"
If wearing dresses is not your thing and/or you have to look remotely appropriate, you can schrunch up that shirt a bit and wear it with some black skinny jeans (I know you have them).   You could also go for this suspiciously similar shirt (also from American Apparel).
I guess all you need now is the hat.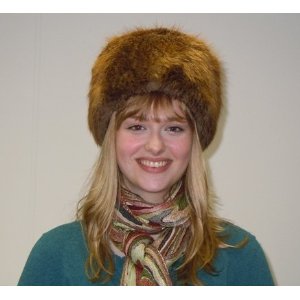 ++++
Check out Shopstyles' whole collection of fur vests!
Really, one of them is bound to speak to that special part of yourself that wants to wear a fake dead animal around your torso. And remember, when you buy something from Amazon or Shopstyle through a link from Autostraddle, part of the proceeds go towards keeping us afloat.