A reader sent an email with no subject and no text — just a link. I didn't click it for like a week or something because I'm terrified of computer viruses and identity theft and razors in mini Snickers bars. But this morning I was feeling bold. I clicked it.
It took me to a wonderful place called Hamburger Eyeland, where they sell a thing called LINDZINE, which is a 56-page fanzine full of Lindsay Lohan photos and maybe other amazing things, who knows.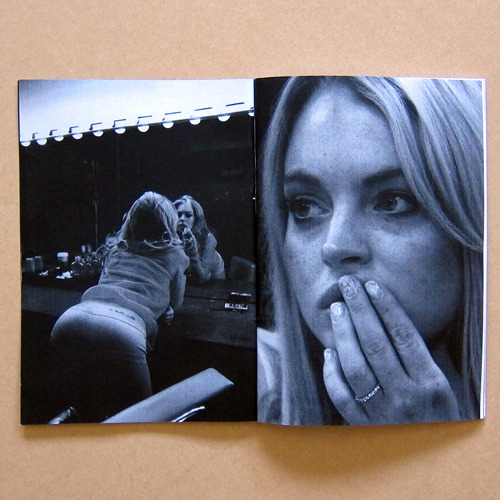 This is very relevant to my interests. To illustrate its relevancy, I've included a photo of a page from my zine, This Isn't a Bird Story. This page is my Lindsay Lohan page. You may remember this Lilo picture from 90 Days 90 Photos of Lindsay Lohan, the gallery.
So thank you, reader Nic, for the vaguely horrifying email that turned out to be really great.