Laneia's Team Pick: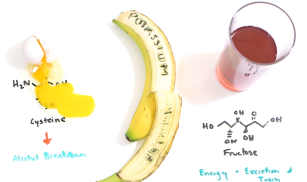 If you're a lesbo / bi / friendling in the Phoenix area, you can go hang out with a bunch of other Autostraddle readers at Cash Inn Country tonight, because that's where they'll be!  They'll be drinking — probably whiskey, dirty Grey Goose martinis with extra ice, Guinness and IPAs, if I know my queers — and tomorrow they'll all be hungover as hell, but it will have been worth it. You'll maybe have a similar experience tonight in the city of your choosing. Brain Pickings was kind enough to share these awesome videos from ASAP Science, so you can head your hangover off at the pass. Or at the very least, be mesmerized by whiteboard animations and SCIENCE.
Here's that other hangover video they mention, which you will find helpful as well.
We also gave you some pretty stellar hangover advice last summer, because we are nothing if not servicey, madly in love with you and, well, occasionally hungover.