Welcome to Hard Lacquer, your new source for beauty news and reviews at Autostraddle. The world of cosmetics is a vast and shimmering sea filled with mermaids and wonders and ships in the night; but in its fetching waters as on land, we suffer a certain invisibility compounded by the narrow social canon of femininity.
Hard Lacquer turns the tide, providing a lush cosmetic isle for beauty-seeking queers who want a bay to call their own. Each post in the series will kick off with a short roundup of the latest in beauty, followed by a deeper dive into a few special products.
---
OPEN THE BOX
+ Looks like SEPHORA is launching a subscription beauty box service in September, with a limited run in three US cities. Since a glitch left not one but two rather lackluster GLOSSYBOX packages on my doorstep yesterday, I'm quite intrigued.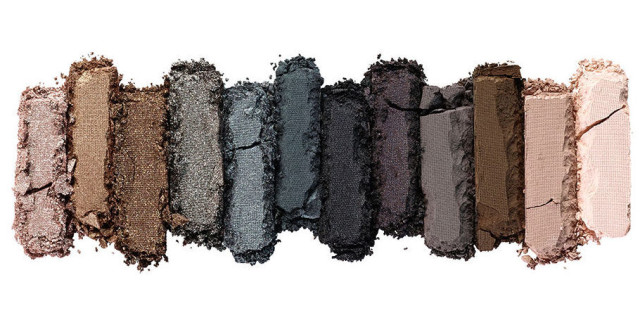 + Where there's smoke, there's URBAN DECAY. SMOKY is the fourth iteration of the oft-imitated eyeshadow palettes, and while I've yet to make a dent in my own (the classic palette circa 2010), this version was made to smolder with nine all-new shades. (You can also get a cooler version of the original, or a lovely bouquet of rose gold shadows.)
+ I'm always looking for a good cure-all and despite all the snake oil out there, WELEDA SKIN FOOD has been a lifesaver. Great for nipping dryness in the bud, as a heavier nighttime moisturizer or a super emollient base under foundation, I can't believe I left it out of my TSR like a jerk — it's been touted as "the natural La Mer" and happens to be la cheap as well. I get it at Whole Foods and I use it for, well, everything.
+ The 1960s cut-crease liner tutorial you didn't know you needed.
+ Did you know that thing where you want only the tiniest ends of your hair snipped off to keep it at its healthiest is called a "dusting?" Neither did I. Spoiler alert: Neither did my hotshot stylist. This list is otherwise excellent for ensuring you and your stylist are speaking the same language (or at least trying to). Disconnection, anyone?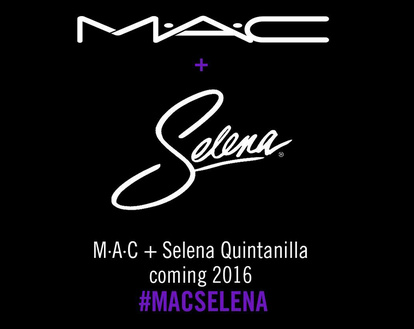 + Fine, this isn't exactly hot off the presses, but in case you missed it and/or are the biggest Selena fan ever, the MAC + SELENA QUINTANILLA COLLECTION is officially a go. It's all happening! Maybe you'll get an exclusive Speakeasy Roundtable Review of the collection right here at Hard Lacquer next year!
---
Way back in the comments of Fit for a Femme's edition of This Sh*t Rules, some of you asked for help with mascara. We're kicking off Hard Lacquer with summer heat in mind — Aja's tested and reviewed nine mascaras so you sirens don't have to! Read on to find out which ones were smudge-proof vs. waterproof, smelled of cucumber and roses, and then let us know your favorite in the comments. 
THE LONGEST LASH: A MASCARA-THON TO REMEMBER
As far as I'm concerned, mascara is the LBD of makeup. Having a wardrobe of mascaras is like having a fistful of LBDs in your closet; nothing ostentatious, just enough versatility to meet the needs of a few different occasions. Let's start with application because everyone does it a bit differently!
While I may skip the first or last step below, or "pump" the curler softly a few times vs. clamping down for extra curl, the rest is more or less my everyday mascara routine, and it's a pretty simple one:
+ curl gently with an eyelash curler (mine is by Shiseido)
+ brush mascara on top of the lashes (once, gently)
+ wiggle brush from up under lashes, root to tip
+ repeat coats, combing through until satisfied
+ set concealer with powder to stop smudging
---
Budget-Friendly Drugstore Mascara
I'd done research beforehand and everything, but then I got decision fatigue at Walgreen's (that never happens to me at Sephora!) and my wife gleefully chose a few based on whim and whim alone. Thanks, wife! The only truly shitty one was the one I picked out, so maybe there is something to the offensively oversized tubes after all. The packaging leaves a great deal to be desired.
Here's a little swatch of the drugstore formulas:
When I saw this I thought to myself, "What if I'm wearing this nifty cucumber mascara while drinking Pimm's on a summer's day and everything is perfect?" But it smelled like a saccharine bubble gum version of cucumber and was more like a wanly tinted lash conditioner than a true mascara. Way harsh, Rimmel.
Do you need this? You do not.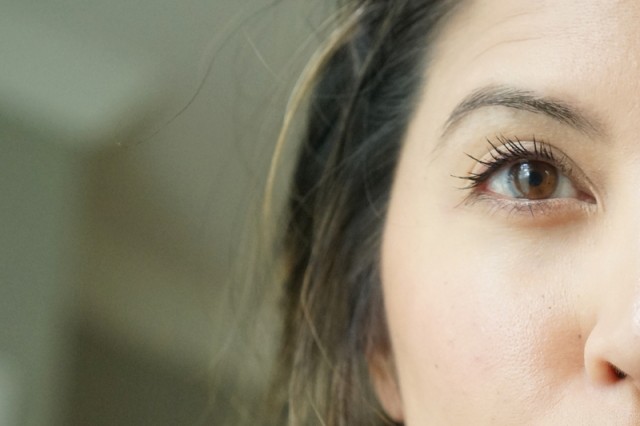 This felt pretty on, but didn't entirely deliver on "max volume and max curl," nor did I find it very black. The brush is old school, like a rotund comma, and deposits a formula that stays put nicely. Don't expect this to stop traffic, but it's a solid choice for an understated work or everyday mascara.
Do you need this? You might if you need the "office cardigan" of mascara, sure!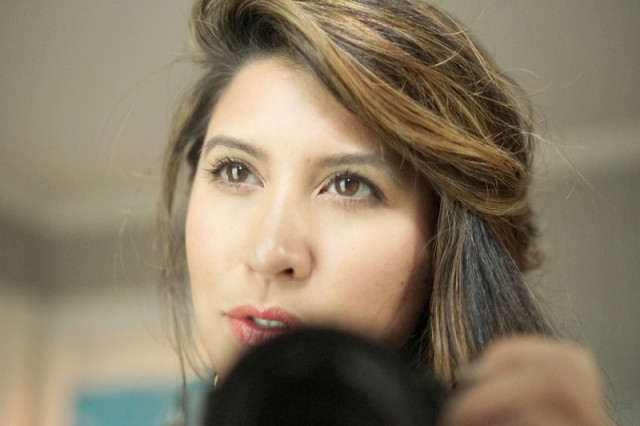 A moment of silence for lashes lost in battle with this beast of a mascara. Not a creamy cleansing oil nor double doses of my trusty black soap removed this, so yes, it's hella waterproof. It also defines and lengthens very nicely, and adds a bit of light, feathery fullness with its sneaky little clump-free fibers. Potential as a waterproof topcoat!
Do you need this? Yes, if you are going to cry or surf or do a triathlon and don't mind kissing some of your eyelashes goodbye.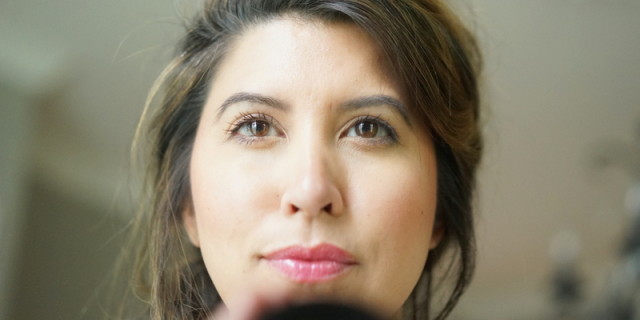 The favorite and most versatile of the drugstore bunch, and inkiest of all the swatches (including the priciest mascaras). The 360⁰ flexor brush didn't do a whole lot for me, but a few coats really lifted and lengthened my eyelashes while keeping them soft and pliable, and kept them that way for hours without smudging or flaking.
Still, this fell just a tad shy of sex kitten vibes. Side note: If you don't get rid of the excess product first, you're going to get more of that clumpy, spiky manga doll effect they're marketing. (I am NOT responsible for the nightmares you might have if you google "manga eye makeup.")
Do you need this? You might, actually! 
---
Luxe Mascara
Today's "prestige brand" mascaras are 3x-6x the cost of your average drugstore mascara, ranging from $19-$21 for Sephora or Clinique mascaras and as much as $40+ for designer brands like Givenchy or Guerlain. That seems more than a little absurd to me. Is a prestige mascara really all that superior to a drugstore brand, especially considering how many of them are owned by the same cosmetics moguls? It might behoove them to reign it in a little.
Especially since it's only a matter of time before someone launches the Everlane of cosmetics. NY-based startup Stowaway positions itself as the Goldilocks of top-quality, paraben-, phthalate- and cruelty-free beauty products in all-new midsize packaging. This month I've had a blast getting to know the rad folks at Volition Beauty, who are more invested in consumer co-creation and innovation than mindlessly following trends based on bottom lines, beholden to the slow shuffle of available retail shelf space. While I do find prestige mascaras to be nicer overall, young new companies with the kind of transparency that will make it harder and harder to justify a $40 mascara are disrupting the beauty industry, so keep that in mind as we move on! 

This mascara is lovely on, sexy and flirty and easy to apply, but it smudges like you've already had a good romp, and then some. The only reason I want my mascara looking as if I'd had sex is if I have had actual sex! But if you wanna fake it, then this is your mascara.
Do you need this? You do not.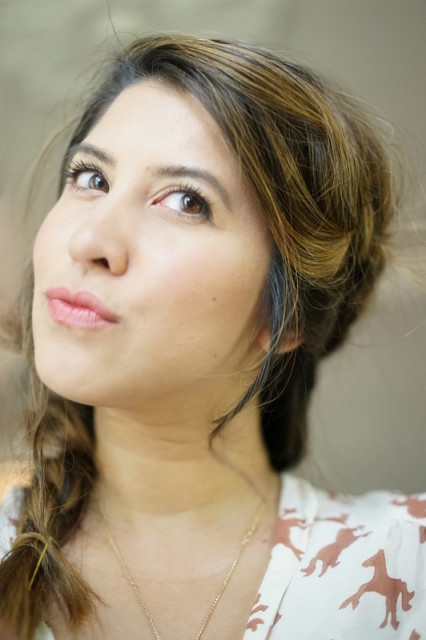 In my defense, it was a gift. In its defense, it smells of a sprawling rose garden, real and unfurling roses, half-wild and damp, laughing earth. The tube is clearly well-loved and has lasted me a whopping 11 months, so there's that. It's got a traditional brush and never clumps, never smudges, is demure and a little lush with one coat but builds to a serious Whoa, Mama fringe with a few more. Wonderful!
Do you need this? Surely no one does. But if you use nothing else all year, it's one indulgence that's almost a sound investment.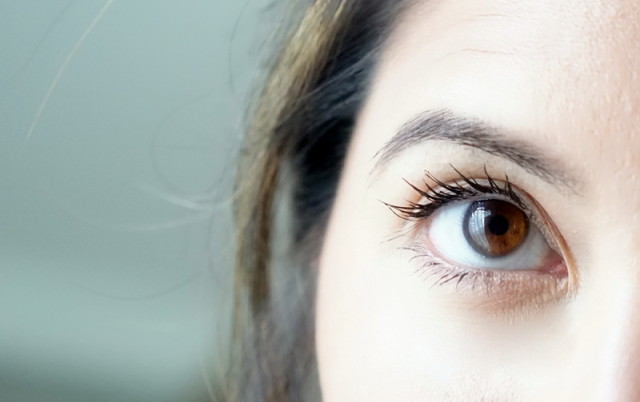 The formula is tar pit glossy, slick and pitch black, and the resulting look is bold, classic and clean as a whistle. It doesn't transfer or smudge, but comes off with little effort at the end of the night. I don't even mind the "snowflakes" brush, which has rubber bristles. A gorgeous, can't-fail mascara. Of course the packaging is perfect.
Do you need this? Yes. Highly recommend.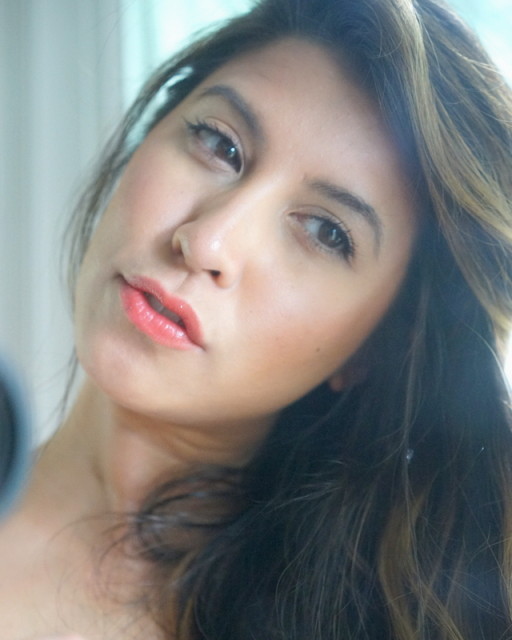 Over the years, whenever I got a deluxe sample of this I've adored it. When I sprang for a full-sized tube, I had a serious WTF? moment — it's like a totally different product, albeit in a stunning package. It's either the brush:product or product:air ratio or both, but the samples go on ultra dark, really curl and thicken the lashes, and the effect is gorgeous. Full-size, this smudges like crazy and truly lacks oomph.
Do you need this? So much potential — perhaps try before you buy (or at least hang on to that receipt), it might be lovely for you!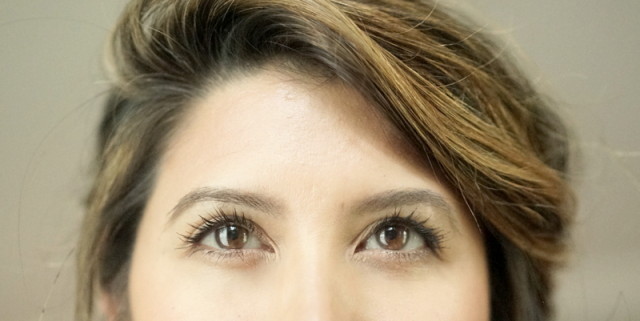 TUBES! Glorious, creepy, magical tubes. Blinc's high-tech, waterproof tubes envelop each lash in impenetrable glamour, making them appear fuller, thicker, longer, just more all around, and super black. As good as a set of subtle falsies, and available in a fairly wide range of colors. They're brittle, though, so if you were snuggle against someone's neck they'd feel pokey instead of soft and lovely, which is a point off for me. Washing them off is super fun and weird; the tubes slide off and look like wiggly broken spider legs in your sink. I should have taken a photo!
Do you need this? 100% to the max, yes. 
---
MASCARA-THON RESULTS
Both Chanel and Blinc's waterproof formulas are rock solid choices for summer and since both wash off easily, I'd recommend them even if you weren't hunting for a waterproof mascara, or if you have sensitive eyes that tend to tear or run. Deciding which one really just comes down to cost and which look you prefer. Chanel will give you day or night looks easily, if you're the kind of person who can only be bothered with having one tube around.
While the Revlon formula grew on me — it's so soft yet impactful — there's no way around the fact that sacrificing eyelashes to the mascara gods is unacceptable. If you can deal with that and you need something inexpensive, I wouldn't hesitate! A few others I've had drugstore luck with in the past have been Cover Girl Lash Blast (which comes in myriad waterproof versions), Maybelline Waterproof Full 'N Soft or L'Oreal Waterproof Voluminous Million Lashes.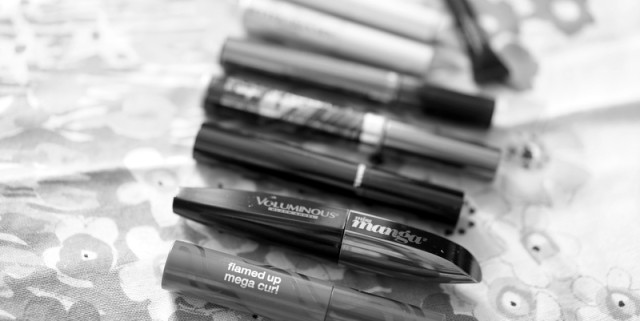 For non-waterproof prestige mascaras, Kevyn Aucoin's 'The Essential' Mascara is on par with Chantecaille and a whole $10 cheaper. I've had pleasant results with MAC Zoom Lash ($17), Clinique High Impact Mascara ($16.50), Lancome Hypnose Drama Mascara ($27.50), or Estee Lauder's Sumptuous Extreme Lash Multiplying Volume Mascara ($26). Clinique and MAC seem to have cornered the market on fancy mascara under $20.
One of my favorite things about talking beauty online is how resourceful and lively and helpful the commenters tend to be, and I've learned a ton in queer groups and boards over the years. I'm so excited to have a queer space for this here at Autostraddle, so let me know your #1 mascara feels in the comments! Gabby wants me to get into fickle, fickle eyeliner next, but I'd love to hear what you'd like to see next time, too.