Welcome to Home for the Holigays! Although it's been said time and time again — the holiday season looks quite a bit different in 2020. Many of us will be spending these special days solo, in the cozy comforts of our homes. In this series, a few of our writers welcome you to spend the day with them virtually, and live-tweet one of their favorite holiday films, with the hopes and wishes that it will make us all feel a little less alone.
---
Home Alone for the Holigays
I truly love the holidays. Christmas has always made me so happy; my family is big on small traditions like always having a big Christmas breakfast together and opening just one present the night before. I love the snow and the cold, the corny movies, and the abundance of laughter, lights and love. When I think of having a family of my own, one of the first things I imagine is what our Christmas' will look like. This is my first actual Christmas in my new apartment; last year I was still mid-move and didn't even have all my stuff out of storage.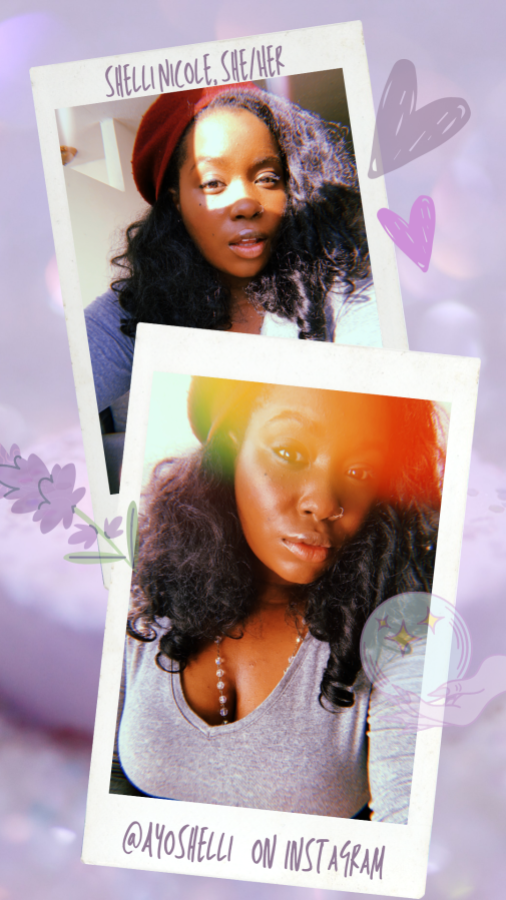 The past few weeks have been quite hard on me and it's not all pandemic related. I've been in a darker place and I know I can't control the timing but, my goodness does it suck that it's hit me during my favorite time of year. In the moments of clarity that I do have, I want to try and grab moments of happiness during the season that usually brings me so much of it — and I think it's all going to start with a tree.
I haven't started looking yet but I plan on getting a mid-size one, perfect to put on a tabletop in my living room. Decorated with tinsel, a smiling photo or two around it, and of course, some ornaments. I've decided to start the new tradition of buying myself a new one every year. I'll be looking for it online, instead of bundling up and hopping from store to store as my white-hot cocoa gets cold, but that's okay. I'm gonna prop up on my couch, blast the heat and some music, and scroll until I find the one that is meant just for me.
Happy Holidays, y'all,
Shelli Nicole
---
A Diva's Christmas Carol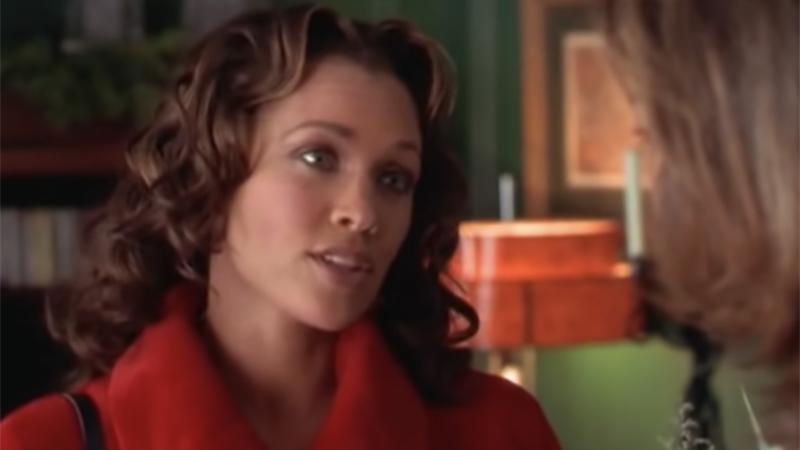 Vanessa Williams smashes it in a Diva's Christmas Carol, and I dream about her yelling at me while wearing a white coat. If you haven't seen it, guess what? I'll be watching and live-tweeting it this Saturday, November 28 2020 from the Autostraddle Twitter at 8 PM EST! I
It's not streaming anywhere, but I did find this pretty high-res version — for a 2000 film! — on YouTube. I hope you'll join me!
---
Keeping it Cozy on Christmas Day
I want to stay as relaxed and cozy as possible, while also prepared for the surprise Facetimes that might come my way. I'll also probably be wearing the same thing for at least two days minimum. So, you'll find me in my coziest but chicest slip with a chunky cardigan draped on top. Makeup def will not be touching my face but my skin will be cleansed and moisturized. I'll top it all off with a color tinged lip balm, hair wrapped up tight and my house hoops to complete the look. Yes, I said house hoops — if you know you know.
Here's what I imagine Christmas Eve will look like for me this year:
4:00 AM – 9:00 am Still in a dreamland where Kehlani and I are pulling tarot cards for each other in between crying sessions and eating Pringles.
9:15 am Waking up to my phone ringing but ignoring the call because I am upset that it took me from a Pringle-eating dream featuring Keh-fuckin-Lani.
9:30 am The missed call will be from my mother. I'll call her back and she will do two things. Tell me no less than five times to make sure my apartment is all locked up and to eat something other than McDonald's.
11:00 am Still in bed scrolling through social media and TikTok. It's time for some iced coffee. I will pour some water to go with it but I absolutely will not drink it.
12:30 pm One episode into something I have watched a million times and starting some light editing on a piece. Trying to decide between getting hotcakes on the all-day menu from McDonald's delivered or making my own breakfast sandwich.
12:35 pm Remembering I'm basically broke so I should make breakfast.
12:40 pm But it's Christmas Eve, surely I can have a little treat and get food delivered.
12:45 pm Finds out the all-day menu doesn't exist for delivery.
12:50 pm Makes second iced coffee.
2:00 pm Finally eats a bagel, brownie, and a half bag of chips. Also opts to not work anymore for the day.
3:00 pm Feels bad about not working and starts to finish up two pieces.
5:00 pm All done working! Celebrates by pouring a glass of bubbles into a fancy glass but quickly switches to using a coffee cup because the fancy glass holds like a thimble's worth.
6:00 pm Starts watching any and all Christmas movies! I'll def start with one of my favs, A Diva's Christmas Carol.
8:45 pm Bottle of bubbles has been long gone and I've moved on to cocktails, the only one I know how to make is one I made up, A stirred Lavender Martini (recipe below)! It makes me feel like a high-end lesbian.
10:00 pm Time for dinner. Maybe a homemade cheeseburger and fries or some frozen wontons. I might even get something delivered but at this hour my only options are pizza and Taco Bell and neither one sounds good at this point.
10:30 pm – 2:00 am Tossing back martinis, watching Christmas episodes of shows, and crying. Starts texting all friends who have a screwed-up sleeping schedule with copious "Merry Christmas" gifs.
3:00 am Finally making my way to sleep on the couch. Talking myself into doing no work when I wake up and just enjoying the day!
---
A Holigay Cocktail
I don't have many recipes of my own, most of the ones I do have are passed down from my grandmother and even then I call home every 15 minutes asking for help. I'm sure I will cook at least one of those dishes on Christmas Day; maybe I'll inhale a pan of Mac n Cheese or dressing. But for now, I'll start with a martini. I came up with this cocktail (which I am sure is nothing new) after my neighbor made me lavender simple syrup. It's an easy cocktail and I think it tastes delish. You can get all the items at your local market and also get creative with what you have — I for one am not spending $12 on a cocktail stirrer when a chopstick I stole from my old job works just fine. If you don't have a neighbor like mine who will make you lavender simple syrup, try your hand at making your own, or go to your local coffee shop and ask if you can buy some of theirs!
---
That's going to be it for me this Holigay season y'all. I hope you find sweetness, calm, and of course joy during yours. Catch you on the internet, cuties.