Good grief it's FREEZING out there! JK I'm in Phoenix and it's anything but freezing: boring, warm, stringy, claustrophobic — like the inside of a spaghetti squash. What's it like where you are? Are there ex-girlfriends roaming free like pre-Jesus mastodons? Are you bleeding everywhere? Was there a child so stereotypically freckled and loud, screaming outside your window in a striped shirt, that for three hours you believed you must be on the set of your very own Truman Show? WELL THEN, have I got a post for you! Welcome to Formspring Friday! This is where you get to help other queerdos reach nirvana by answering their questions, giving them advice and talking it all out.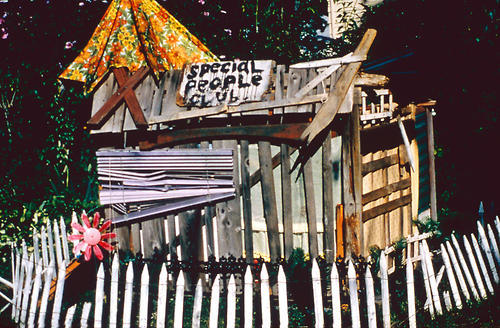 Formspring Friday is what happens when our Formspring inboxes get too full and we can't answer them ourselves. If you have a question you'd like answered by an Autostraddle editor in our You Need Help column, because we're so old/wise/full of emotions, you can send an email to this shiny new address: youneedhelp [at] autostraddle [dot] com. This if for your longform situations, your big issues, your feelingsfests. Formspring has a word limit, see, and email doesn't, so we hope you'll us the former for your little things and the latter for your bigger things.
Here are your crunchy delicious questions for today!
10 Formspring Questions For You To Answer
1. I have a friend and she is like a 10 and I'm more of a 7, but I really like her but I understand that I don't have a chance currently. Should I get to know her or agonize over becoming what she might want?
2. My sister is pregnant and she's bound to get a lot of holiday presents that are more for her future babe than for her. I want to get something for HER for the 7 months in between, but I am totally clueless as to what. Ideas? I don't have a ton of dough.
3. Me and my friend were very close. Then we started arguing everyday over nothing. I liked her and she liked me too but only emotionally not physically. We dont really speak anymore and she thinks its whats best. What does this mean & why doesnt she care?
4. I'm totally cool with first dates and hanging out but why oh why am I so bad at texting girls I like?! This is quite literally the only thing that gives me anxiety! What can I do??
5. There's this girl and we're good friends, but I like her as more than a friend, but she has no clue and is always talking about this other girl she likes, and I try to be supportive, but every time my heart breaks a little. Can we still be friends?
6. I'm 23 and trying to do college again but I keep having anxiety and dread about going to class and interacting with other humans and it's so hard to stay motivated. Basically idk what I'm doing or why. Do you have any tips for this vague prob?
7. What if I accidentally use the pet name I used to call my ex with the new girl?
8. I've joined lots of new groups recently (derby, college, ACamp) full of cool people I really want to like me, and it gets so exhausting pretending that I am someone worth hanging out with all the time. How do I stop trying to project me and just be me?
9. There is the most gorgeous perfect woman at my meditation and her presence is totally screwing with my concentration. What can I do??? Can I ever find spiritual happiness when I'm having such thoughts?
10. She loves me very much, and I love that she loves me, but I don't love her. When we have sex I think of other people, yet I truly care about her, but I feel like an asshole and a fraud. I'm not sure how I got into this situation, what should I do?
---
To send your question via Formspring, choose an editor:
Riese | Laneia | Rachel | Laura
More writers' Formsprings can be found on Autostraddle's tumblr presence. Due to the high volume of questions and feelings, not every question or feeling will be answered or published on Autostraddle. We hope you know that we love you regardless.
To send your question via email: youneedhelp [at] autostraddle [dot] com