Laneia's Team Pick:
It's Sunday, so you're probably just lolling about the place, draping yourself across sofas and beds, thinking about reading that book or opening the refrigerator. YOU ARE SO LAZY. Why don't you make yourself useful and paint one of your white t-shirts to make it look like lined notebook paper.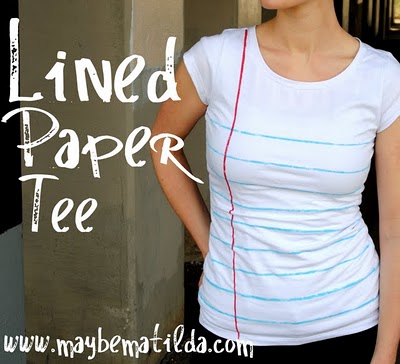 Other Things You Could Do Today
Use an electric knife to eventually make your own cleaning wipes.
Organize your home library.
Make tomorrow's breakfast.
Learn about hula hoops and then just make your own.

What are your thoughts on Sunday productivity? Do you have any plans today? Should I repot this basil or do laundry or make a curry or all three?