Laneia's Team Pick:
Ok so if you take a thing you love and put it together with another thing you love, it creates a thing you will mega love. Like cats in hoodies, Tegan and Sara covering Girl Scout songs, Katniss Everdeen quoting Janis Ian. WHAT KATNISS EVERDEEN QUOTING JANIS IAN??!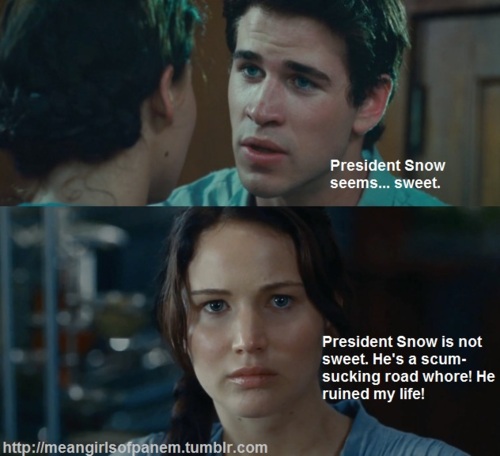 YOU GUYS IT'S MEAN GIRLS OF PANEM DOT TUMBLR DOT COM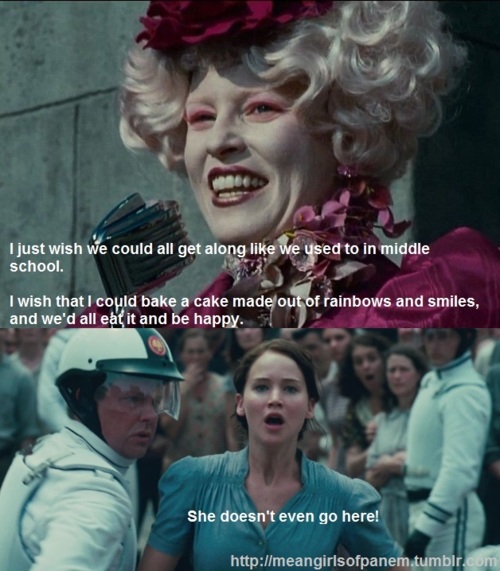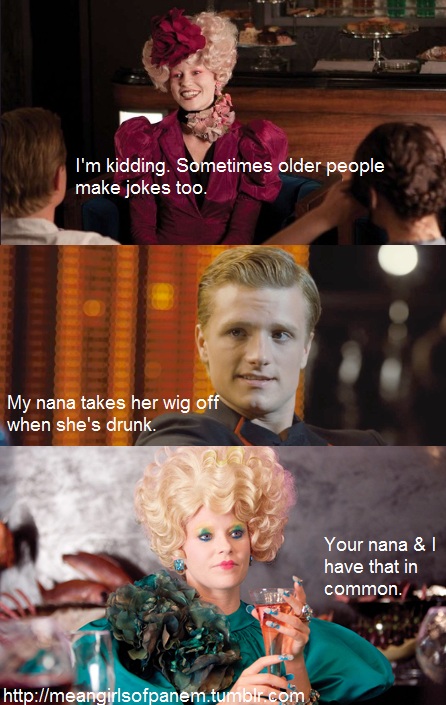 Thank you, internet. You are too kind.