So you wanna ditch that monopoly of bad service that is your cable company? Power to you my friend! Trouble is, you still need your Pretty Little Liars fix. How do you remain a television consumer without sending a Benjamin to the man every month? Here are some tips on cutting the cord.
First of all, you need to figure out where you'll get your programming from and then decide what you'll be playing it on. If you're a young'un who only uses a laptop that you carry in and out of your bedroom and living room, it's gonna to be easy on you. Pretty much everything is gonna play on that machine. But if you want to watch your shows on that 50 inch flat screen your roommate just impulse bought on sale at Target, you're going to need an extra step or two.
First things first, here's where you're going to find your programming.
---
Services
The two you're probably the most familiar with are Netflix and Hulu. Netflix began as a DVD rental through the mail, but has become a premier streaming service with some really killer original programming. For basic TV shows it's going to be a season or two behind, and you have no guarantee that all your favorite shows will ever appear here, but odds are pretty good if you want to wait awhile. And with the 'Flix getting into the original programming game with hits such as Orange is the New Black and House of Cards (which returns so soon!) in addition to still having movies, this one is a lot of bang for your 8 bucks a month.
Hulu's selection is more up to date with current running shows (although they too have a fair amount of movies that may surprise you, such as the Criterion Collection) appearing anywhere from 1 to 30 days after they air. The nice thing about Hulu is that it's free! There's a limited selection and you can only stream on a PC but it's still a great place for free legal content. Hulu Plus, which has a greater selection and allows you to access programming on all your devices, is the same good deal as Netflix at $8.
Mostly well known for its breakout hit Transparent, Amazon Prime has appeared quickly on the streaming scene and is available on pretty much as many devices as the two biguns. There won't be a lot of free programming included that you'll recognize from television, but the nice option here is that you can also buy and rent individual shows, movies and episodes in addition to the included shows. $99 yearly.
A new player entering the game, Dish's Sling TV sounds promising but there isn't a whole lot of info on it yet. It appears it's still invite only [update: it appears to now be live and available with a 7 day free trial] but it promises to be as ubiquitous as those above while offering live TV in a way none of them do. At $20 a month it may be more than twice as much as the others but it includes cable networks that haven't seen any streaming before. The basic pack consists of ESPN, ESPN2, Disney Channel, ABC Family, Food Network, HGTV, Travel Channel, Adult Swim, TNT, CNN, TBS, and Cartoon Network. At $5 a piece, add-on packs are geared a bit more specifically such as the Kids Extra which features Disney Junior, Disney XD, Boomerang, Baby TV, and Duck TV, or the News & Info Extra which includes HLN, Cooking Channel, DIY, and Bloomberg. Sling TV seems to exemplify — more than any other service so far — the dream of a la carte TV that we've waited so long for.
Network Sites
I find it annoying when major networks don't offer their shows on Hulu, but some of them just want to completely control their content, I guess. The one I use the most is CBS, which usually offers the latest 2 or 3 episodes for free and has a newly introduced paid service called CBS All Access that has a few more episodes back or perhaps the whole current season. But there aren't any back seasons and since this is only one network, and one you can watch free over the air at that, it hardly seems worth it, especially in light of the fact that you can't get their proprietary app on a lot of devices the way you can with Hulu, etc. But you might change your tune for more specialized networks such as HBO, which will be the first to offer its online only subscription service. It's rumored that Showtime will also soon get in on this market.
In general though, these all seem like a bit more work and money than I'd want to invest in only a very limited collection but if you have a clear favorite by all means get every Game of Thrones episode as soon as you can. Or, you know, just come over to my house.
Sports Services
The major bane to most would be cable cutters appears to be live sports. Since this isn't a thing I have much investment in it hasn't usually bothered me, but I know it can be a deal breaker for many. But streaming services, such as the new Sling TV (mentioned above) and some sports networks, are beginning to offer their own packages. The NBA, NHL, and MLB all offer their own season passes and though they may be pricey they're pretty comprehensive, offering all the day's games including out of market, both online and on some additional devices. NBA League Pass ranges from $28-109 depending on the devices you use, NHL Gamecenter starts at $160 but goes down as the season progresses, and MLB.tv does the same starting at $130. There are a lot of sports left out of these services but this seems to be a market that is quickly growing. Otherwise there's always sketchy internet streaming searches and torrents that are hopefully the match you're looking for.
Special Interests
There are also lots of apps and channels full of the weird, wonderful and random. Sometimes they are tied to a specific device such as Roku's private channels (Tiny Desk Concerts or Great Chefs anyone?) or they may be a popular app that you can find in several places like the (indie?) movies of Crackle or video game watching of Twitch.
---
Hardware
Broadcast
In this uber-technological age we often forget about the humble bunny ears. When we were desperately trying to figure out how the watch the Winter Olympics last year, my roommate spent hours looking into packages she could buy or places she could stream from, until I told her that I had an antenna I bought at the grocery store for $10, and that we could watch everything NBC had to offer…as well as about 30 other stations that come for free over the airwaves right into your home. Broadcast television isn't dead folks, though it might distress you to learn you can't actually pause it.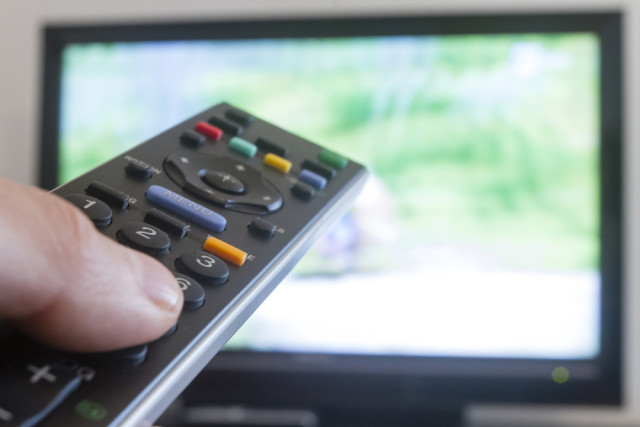 The original when it comes to set top boxes, Roku, now has a streaming stick. They both start at about $50 with box options going up to $100 and are going to have as many streaming services as any device with a history of reliability and customer satisfaction.
The Amazon Firestick has pretty much everything Roku is going to have (and for a bit cheaper at $40) although it's going to put the Seattle stuff front and center. Aside from accessing the integrated apps and their content, however, it also utilizes Miracast, a quasi-universal system that allows you to directly mirror any Android or Windows 8.1 device  which is useful if you want to stream things on your computer that might not come from any service such as a presentation, home movie, download or other video. This, however, is not going to work for Mac users.
Luckily, Mac fans can do the same thing without a Miracast device. Instead Apple uses the proprietary airplay to mirror your Mac. It's slick and smart and you can choose to mirror exactly the screens or windows you want. However, as usual with Apple products, the extra style and ease comes at a price, in this case twice as much at $100.
The cheapest of the bunch at $35, this stick looks almost the same as the Firestick but it only streams, it doesn't have any built in content or apps. You need a phone, tablet or PC to run the actual content. The good part about this is that it's not bound to any app that's specifically made to work with the Chromecast, so you can cast anything that can play in a Chrome browser. If you can find it online, by whatever means you feel ethically good about, you can send it to your television. In a hack I hadn't thought about until today, you can even open local files stored on your computer within the browser and stream that way. But Chrome isn't able to play all kinds of video files so this is by no means foolproof.
Connected TV
Some TVs actually have Roku or other "devices" built in. Whether it's Roku brand or some other company, increasingly more TVs on the market are "smart" or "connected" screens with no additional hardware necessary. If you don't already have a set, you might as well buy one with the services baked right in. I just saw a 40 incher for $300 and prices are continually dropping.
Video Game Consoles
Most video game consoles now come with the ability to download Hulu and Netflix at the very least. I used to be happy enough using my Wii from 2008 but I have gotten quite used to the much nicer quality of my housemate's Xbox One. The One, however, requires you to have an Xbox Live subscription, but since she has that for gaming already anyway, and most owners will, that hasn't presented a problem. But it is an extra expense to consider if you don't already pay it. The Playstation ecosystem also streams and in just as good or better quality than the Microsoft playground and doesn't require this. Plus it plays Blu Ray out of the box without having to install yet another app.
Blu Ray players
Speaking of Blu Ray, most standalone players will also stream from Netflix, Hulu, and many more. It's a bit of a crapshoot as to what apps will run on what devices, and damn there are so many to choose from and read reviews about, but did you know that players are only like 60 bucks now? Yeah me neither. So maybe just close your eyes and point.
HDMI
If nothing works for you, there's always the tried and true method of simply plugging your laptop into your TV via HDMI cable. Anything that plays on your computer will play on the set and you can choose to either mirror or extend the display. It's not super elegant and you have to sit your computer at least somewhat near the TV (depending on cord length) but it's completely effective and doesn't have any lag time. Sometimes simplest is just best.
---
So is it worth it? That depends. For a freedom loving techy like me who cringes at the thought of handing over $100 to Comcast every month for bad customer service, absolutely. But if you watch cable all the time and like flipping channels without having to decide what to watch, the ease of keeping the cable might be worth the wallet drain. Certainly you have to have more agency in your program choices, but that seems to be exactly what many consumers are looking for. It's a bit more work to decide what you want and set it up. But it's more and more likely you already subscribe to some of these services and might even have a number of these devices as well.
My quasi-Frankenstein setup of Xbox, Chromecast and Macbook give me the ability to pretty much see whatever I want, whenever I want. Forget 57 channels and nothing on, with just a little bit of effort (and a lot less money) its thousands of channels and everything on exactly when you want it — and that works for me.
---
This has been the one-hundred-eighteenth installment of  Queer Your Tech with Fun, Autostraddle's nerdy tech column. Not everything we cover is queer per se, but we talk about customizing this awesome technology you've got. Having it our way, expressing our appy selves just like we do with our identities. Here we can talk about anything from app recommendations to choosing a wireless printer to web sites you have to favorite to any other fun shit we can do with technology. Header by Rory Midhani.