The day after the recent slightly chaotic November full moon happened, I woke up in my bed with a hangover. Not from drinking, although yes, a glass of wine or three was downed the night before, but an emotional one. Due to the Lunar eclipse, I spent the previous evening doing a variation on the magickal work I do when the moon is at her strongest in the sky. I had a bevy of things that I wanted to let go of, a few that I wanted to be open enough to let in, and a lot of feelings that I wanted to well — feel.
I've done enough full moon rituals to know how I'll feel the morning after. So, when I woke up to the sound of cars rolling down the wet pavement outside my open window and spread my arm across the empty bed, it was confusing that the first emotion to hit me was one of intimacy. I was prepared for my standard slow-moving full moon morning filled with an eerie intensity — not for having soft romantic thoughts shrouded in curiosity.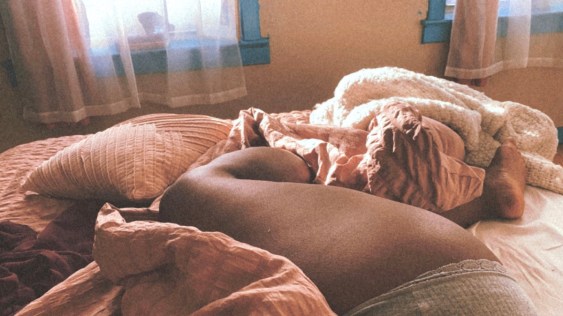 I twisted my body, got tangled in my sheets with parts of my skin exposed to the cold temperature that gives me comfort, and started wondering — what is it like to wake up to me? What have the people who've shared a bed with me, thought and felt as they opened their eyes… and saw me.
When the morning or late afternoon woke them and they turned to see my full body, my eyes closed and the smell of our night still on my skin? Do they trace my tattoos with their eyes or smile when they recall the sounds I've made? Is there hope that I'll wake up soon or dread that I'm still there in the first place?
The full moon was in Gemini (as is my Venus) and it was encouraging us to look at the ways we communicate and think. The magickal community often warns against doing heavy work during an eclipse, instead suggests just being in the moment. That morning, I had no choice but to be present when Geminis curiosity came in, got under the covers, and made herself right at home.
So I'll chill, get comfortable in this place of wondering for a minute, and while I do maybe you can answer — What is it like to wake up to you?
Sweet Sunday bbs.
---
Model Aweng Ade-Chuol shares the story of her career, mental health, and finding love for the January 2021 issue of Elle UK. She shares the cover with her wife Alexus Ade-Chuol and if you live in the UK and want to send me the print issue I'll cry. I know you saw this in Pop Culture Fix and from Carmen in AAA but LOOK AT THEM! I HAD to bring it up again.
On the latest episode of The Cut podcast, author Ijeoma Oluo chats about her new book — Mediocre: The Dangerous Legacy of White Male America.
I have PCOS and AFib, two medical conditions that are often left undiagnosed or misdiagnosed. Keke Palmer sharing a bit of her journey with PCOS felt hella comforting to me.
I'll always trust Rachel Charlene Lewis and her Film & TV recommendations because she just wants the best for me, and this winter she just wants me to laugh.
Dani Janae and I have a new column here on the site, The Drop, where we talk all things Queer & Black Pop Culture. We talked about the EP Stuck from SassyBlack to kick things off!
---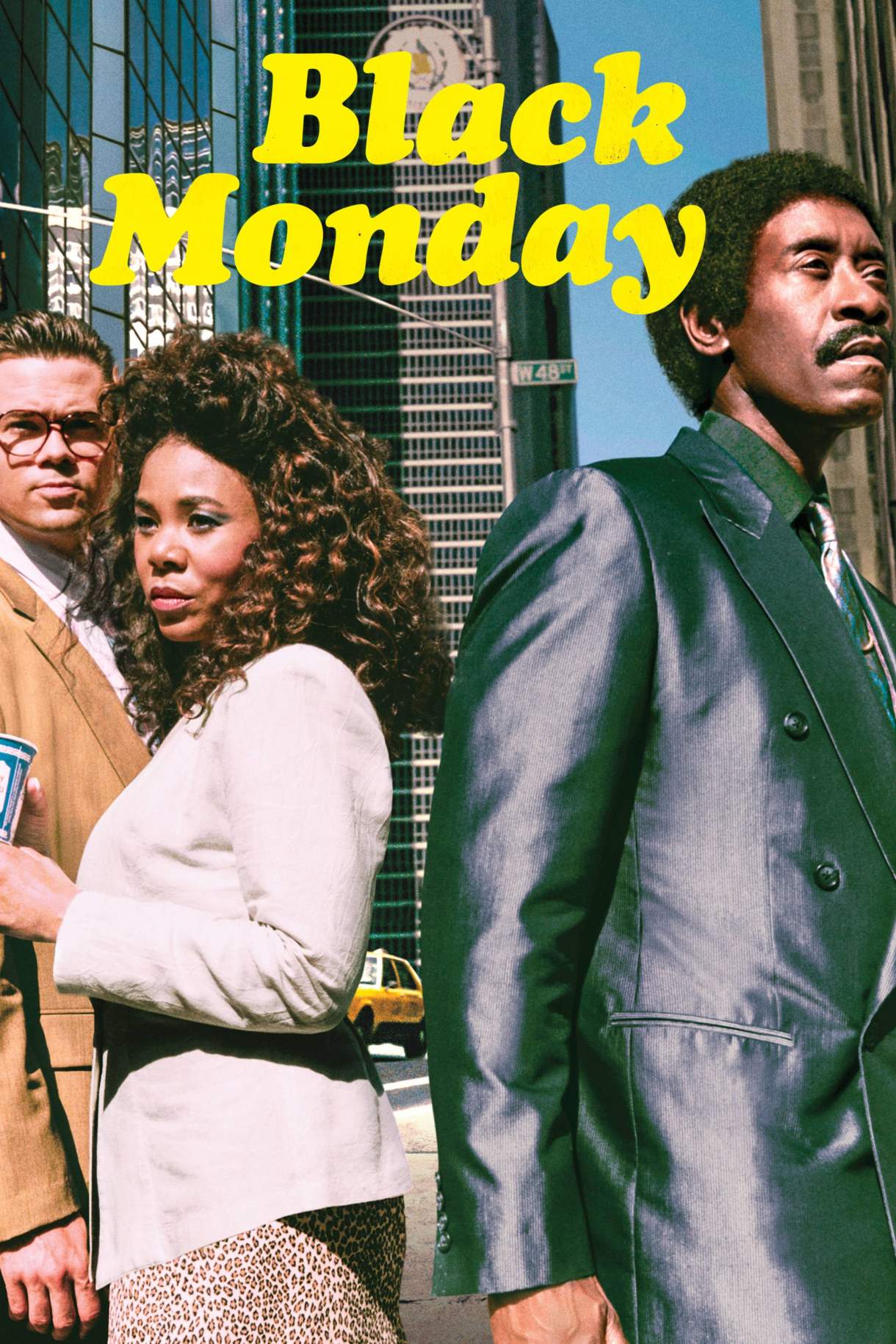 Black Monday
I don't understand shit about stocks and Wall Street but I know that I love Regina Hall and want to kiss/slap a 1980s Jheri Curl having Don Cheadle.
Black Monday follows Hall, Cheadle, Yassir Lester, and several other familiar faces during the 1987 stock market crash and unravels from there. It's hilarious, dark, and got renewed for a third season not too long ago.
That means there are already two whole ass seasons for you to binge. The soundtrack is also dope and the wardrobe is impeccable.
---
This week on the virtual bulletin boards there is a support group for Black & Non-Binary ADHD Babes (their next meeting is Wednesday, December 9th from 6-8 GMT), an opportunity to donate to The Free Black Women's Library, a social art project centering Black women writers that was founded by OlaRonke Akinmowo nearly 5 years ago, and more ways to show love and support communities of color all over the globe.
If you have anything happening in your city (or virtually) that you think would be a good fit for the community love virtual billboard, send it my way via Instagram! Please remember that anything you send must have a focus on people of color.
Click images to enlarge.
---
Since I've been down lately, it felt hard to rest in the feelings of intimacy and romance that came to me that post-full moon morning — trying to sort through it with a soundtrack of songs that make me feel some typa way helped make it just a little bit easier.