I spent the first part of my week snowed in.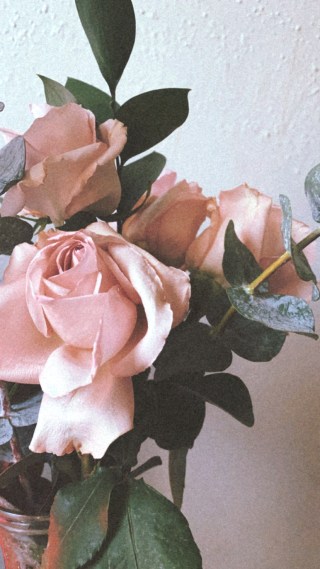 I laid in my bed, quietly watching the snowfall on the other side of my window as my sheer curtains were tucked to the sides. Surrounded by the quiet and the blush-colored roses and eucalyptus that I got in the early morning of Valentine's day the day before — I felt calm.
I'm not usually one for complete quiet, I prefer my space to be filled with music played at a soft level, the laughter of a podcast that I'm listening to, or even just opening the window and letting the world outside be the soundtrack to whatever moment I'm in. But this time I welcomed the quiet. Maybe it was because the evening before was filled with the loud laughter of another person, or because I'd spent time that afternoon listening to my mother talk at me about who knows what but, this quiet — matched with the visual setting — made me so happy.
It was a moment filled with pure sweetness that I wasn't planning on. It was unexpected. I tried my hardest not to fight it. Not to reach for my phone and get to swiping away at articles and memes, not to ask my Alexa to play the sounds of rain or thunderstorms but to just to sit in this space and welcome in the feelings it was giving to me.
Eventually, I closed my eyes and as the minutes passed, salt trucks and the sound of people coming out of their homes to set up their cars for another full day of snow broke me out of my living daydream. For the rest of the day though, I held onto it. I held onto the beautiful unexpected silence of that morning and carried it close to my soul, and when I needed it — the remembrance of that perfect moment — it was never too far away.
Sweet (Snowy) Sunday babes.
---
---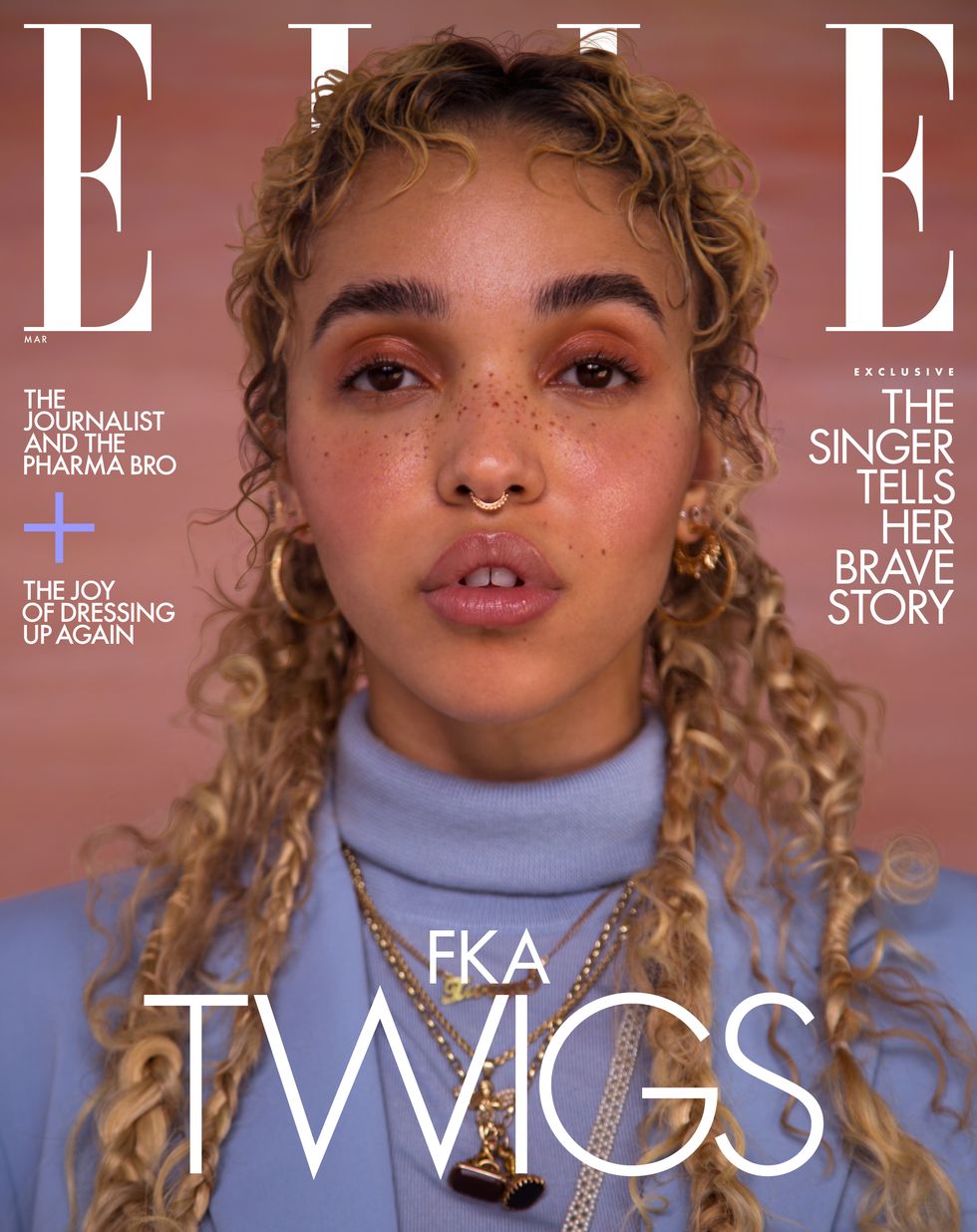 The Amaliah Podcast, Small Talk with Muna and Munadiah, had a chat about the connection between race + religion and the climate crisis.
MY PRINCESS MEGHAN (and her man Harry) are having another baby first of all — YAYYYY!!!! — secondly, they are sitting down with Oprah for a chat and if you think I'm gonna miss it you are INCORRECT!
FKA Twigs tells her story to Elle and opens up about her abusive relationship. Heads up, she goes into quite a bit of detail about everything that went on.
Judas and The Black Messiah bought out some entirely incredible performances but what stood out was the gorgeously talented Dominique Fishback as Deborah Johnson. I'm so glad she is getting the attention that she deserves!
Quinta Brunson is amazing and guess what she has a show coming to ABC! Not only is she gonna star in it but she will be writing AND executive producing!
Tilda
"You wanna fuck Tilda Swinton? —- Yeah — I guess."
A pseudo meet-cute with two Black millennials bonding over their love of Tilda Swinton?
Absolutely yes.
I found this amazing short from Ray Smiling and Konyin Ayuba while on the amazing site that is gal-dem. It's part of their Shorties collections, which shines a light on new dope POC filmmakers with fresh ideas.
The film is just under 7 minutes long and takes you on a cute, sensual ride of what hopefully is the start of a blooming Black romance.
---
I turn to herbs and herbal blends quite often for many forms of healing. I burn ones that match the energy I'm trying to channel when I'm pulling my morning tarot card and meditating, I create herbal blends to smoke to match my mood and even make tinctures for healing purposes — both physically and mentally. Herbal Mutual Aid Network has been blessing Black folks with free customized herbal care packages, just send a DM (DO NOT FOLLOW) to get on the list for yours. Also sending bunches of love to Black Girls Breathing, they offer at least two breathwork circles a month that has free and sliding scale slots, they do go fast so follow them to stay up to date. Also, a few resources to help the folks of Texas courtesy of @KiaCooks while their residents go through this wild time.
If you have anything happening that you think would be a good fit for the community love virtual billboard, send it my way via Instagram. Please remember that anything you send must have a focus on people of color.
---
I'm just saying that I am ready to get married when you are.
A vibe made to stay inside that soothes the heart and hopefully makes it smile.
---
Support Independent Queer Media
We're raising funds to make it through the end of July. 99% of the people who read this site don't support. Will you be one of the ones who do? Joining A+ is one of the best ways to support Autostraddle — plus you get access to bonus content while keeping the site 99% free for everyone. Will you join today?