What's in a name?
Some yt cis white male originally asked that question I think, which one I am not sure nor do I care to look it up, I'm sure one of you will tell me. The more pressing theme is the answer to the question in modern terms — what does your name mean to you? When you hear it how does it make you feel? Does your heart jump when it rolls off someone's tongue and makes its way to your ears? What about when it pops up on your phone in an unsolicited email or an unexpected text?
I started going by Shelli in college, it's not that I don't like my government name but it holds a special meaning and not everyone deserves to take part in that. My mother calls me anything sweet under the sun (gumdrop, sugarplum, honey pop), and my father is the only person that solely calls me by my given name — he was the one who gave it to me. I'm named after The Beatles song Michelle, he said the lyrics perfectly expressed the love he has for me and wanted the song to serve as a reminder just in case I ever forgot and for when he was no longer around to tell me himself.
That's what a name means to me — a reminder, sometimes of something you'd rather leave behind. The taunting nicknames given to us in childhood, birth names that no longer fit as we grow into our true identities, or in the case that bought this subject to my mind — the names given to us by lovers that are now apart of our past. Endearments that once bought me waves of pleasure and happiness now leave me floating in that space between regret and slight resentment, and that's somewhere I don't care to be.
My therapist once told me that I hold the power to let things go and take things back. She was referring to all the time I told her I felt like I lost, but I've decided to use it in this situation as well. There are names I want to have whispered in my ear again that will cause a tingle and not a cringe. I have to simultaneously put her advice to use to get back into that sweet verbal space I yearn to be.
So I'm pressing the reset button and until then "Shelli" does just fine.
Happy Sunday sweeties.
---
---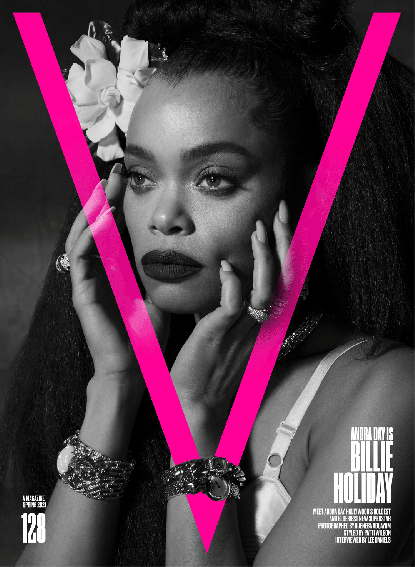 I am more than hyped for the new Billie Holiday biopic, The US vs. Billie Holiday. Audra Day stars as the great Jazz singer and she and the film's director, Lee Daniels chat all about it in the latest issue of V Magazine.
We all know how dedicated I am to all things true self-care, so hearing SZA talk crystals, intention oils, and astrology in the latest issue of Cosmopolitan made my little heart melt.
This week Issa Rae announced that season 5 of Insecure will be the shows last. That just means it's time for another binge of my Cali favs.
Kiyanna Stewart and Jannah Handy of BLK MKT Vintage were featured in Architectural Digest! They are legit one of my fav couples and I just love to see them shine.
Chicago's THORN and Molasses have been featured quite a few times on the Community Bulletin Board, they are over on them chatting about building and sustaining Black trans power.
Judas and the Black Messiah
"You can kill a revolutionary but you can't kill the revolution ."
There are a few names you hear that will automatically make you think of the Black Panther Party. Huey Newton, Bobby Seale, and of course, Fred Hampton.
This trailer dropped earlier this week, and the film release is set for February 12th. It follows the rise of Fred Hampton in the Black Panther Party and the betrayal by William O' Neal (encouraged and led by the feds) that would ultimately lead to Hamptons' murder (again… by the feds).
Daniel Kaluuya (my husband) and Lakeith Stanfield star, and familiar faces like one of my eternal faves, Dominique Fishback round out the wildly talented cast.
---
On the virtual bulletin board this week we have a two-part introductory study on Black ecology! There will be chats about Black ecologists, you'll work together to create manifestos and talk about what role ecology plays on the path to Black liberation. Also, an exciting (paid) opportunity to be part of an all BIPOC issue of Daemonumx's FIST Magazine, guest-edited by the eternally lovely and self-described professional pervert Dolly Rose!
If you have anything happening that you think would be a good fit for the community love virtual billboard, send it my way via Instagram. Please remember that anything you send must have a focus on people of color.
---
Follow the directions from jump and just say my name….