Saturday is Record Store Day and as usual, there's an epic list of albums being released especially for the occasion. This is the most exciting RSD so far, and we want to make sure you have just the best best time, so a bunch of us — Crystal (Music Editor), Laura (Associate Editor), Emily (Assistant Editor), Lindsay E. (Contributor), Alice (Contributor), Stef (Badass Music Expert), Brittani (Contributing Editor), Jess G. (Contributor) and Morgan (Music Fairy) —  smashed our brains together and came up with The Most Perfect, Autostraddley Guide to Record Store Day, just for you. Here's our list of all the special releases you'll want to get your hands on and a couple you won't be able to, because they're limited/regional, which'll make you wanna cry. If we left something off, let us know about it!
7″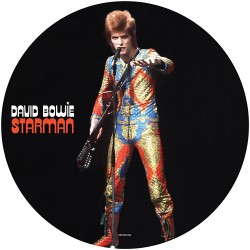 Sara Bareilles – "Stay" / "Beautiful Girl"
The Clash – "London Calling 2012"
"This could be terrible…or maybe good? Are they doing this for the Olympics? Why? What is going on? Does anyone know the answer?" -Alice
David Bowie – Starman (picture disc)
Beach House – "Lazuli" / "Equal Mind" (blue vinyl)
Florence + the Machine – "Shake It Out"
Garbage – Blood for Poppies (white vinyl)
"Duh." -Stef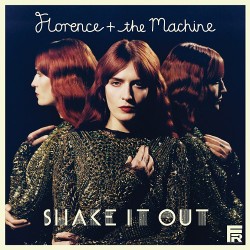 JEFF The Brotherhood – Upstairs at United, Vol. 3
*Jukebox the Ghost – I Love You Always Forever
"I got to see them do their cover of Donna Lewis' "I Love You Always Forever" when I worked in Atlanta, and it was delightful." -Lindsay E.
Mastadon/Feist (Feistadon) – Mastadon/Feist
Laura Marling – Flicker and Fail
Lemuria – Varoom Allure
M. Ward – "Primitive Girl" / "The Twist and Rollover"
"M. Ward is worth listening to." -Laura
*Neon Indian – Hex Girlfriend (10″ translucent)
*Now Now / The Lonely Forest – "Shifting" / "Woe Is Me"
Amanda Palmer & The Grand Theft Orchestra – "Polly" / "Idioteque"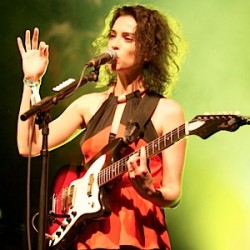 Priscilla Ahn and Sea of Bees – John Denver – The Music Is You Series
"Priscilla Ahn is mesmerizing and her voice is so pure and sweet and early-Sunday-feeling." -Morgan
St. Vincent – KROKODIL (red vinyl)
Sara Watkins ft. Fiona Apple, The Everly Brothers – "You're The One I Love" (olive green + black splatter)
All the sad, angsty jealousy I experienced during Fiona Apple's teeny tiny tour last March will probably be abated by this 7″. This is especially important, since I'll also miss her summer tour, because I live in the Land of No Good Shows.
*School of Seven Bells – Kiss Them For Me
The White Stripes – "Hand Springs" / "Red Death at 6:14" (black + red swirled)
12″ / CD
Childish Gambino – Heartbeat (red vinyl)
Leonard Cohen – Live in Fredericton EP
Dale Earnhardt Jr. Jr. – We Almost Lost Detroit EP
"I really like Dale Earnhardt Jr Jr's cover of Gil Scott-Heron's "We Almost Lost Detroit". The EP has three remixes of that track and also features covers of Madonna's "Like A Prayer" and Sixto Rodriguez's "I Think of You" (also Detroit artists)." -Alice
+
*Death Cab for Cutie – Keys and Codes Remix
This sucker is also available for download, if you can't find the limited release vinyl.
The Flaming Lips – The Flaming Lips and Heady Fwends
This is where you'll find a Ke$ha collab, among others, which will hopefully be just as insane as you think it'll be.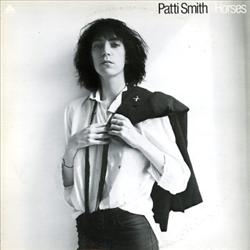 Grace Potter & The Nocturnals – Live at the Legendary Sun Studios
I was never a big Grace Potter fan, and then I saw her at Bonnaroo '11 and fell in love. Ridiculously ass-kicking stage presence, so I feel like a live album is definitely worth picking up.
Patti Smith – Horses
You guys.
*STRFKR – Heaven's Youth
"Starfucker's album of demos from their latest album, Reptilians, could be really cool for a Starfucker fan, since it reveals how these songs began and transformed. Apparently Heaven's Youth will also include some of the reworked art work for the finished album as well." -Alice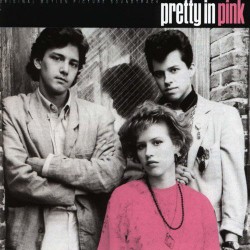 Tegan & Sara – Get Along
"Duh." -everyone
*Wilco – The Whole Love Deluxe Box Set
There are 250 of these, so I guess you'll need to camp out on the sidewalk.
Empire Records Soundtrack (2x orange vinyl)
Totally forgiving the obvious gimmick of these multi-colored soundtrack releases, because this is the kind of gimmick that works on me.
Breakfast Club Soundtrack (white vinyl)
Pretty In Pink Soundtrack (pink vinyl)
Kimbra – Settle Down EP (CD)

Find your local participating store and plan to get there hella early. Are you a sucker for colored vinyl? Do you feel confused by this Flaming Lips situation?
*Limited or regional release, 500 or fewer copies