Sometimes, SOMETIMES you can't cover your face with smokin' hot lesbians. When this happens why not cover your walls with them instead!? That's where the 2014 Autostraddle calendar comes in!
---
Kai is Miss October
Hi. I'm Kai.
Where are you from?
I'm from Carson, CA aka Long Beach's shit-hole. (Can we swear here?) Seriously, nothing exists there. But I moved to central LA for school and had a second life running amuck in West Hollywood.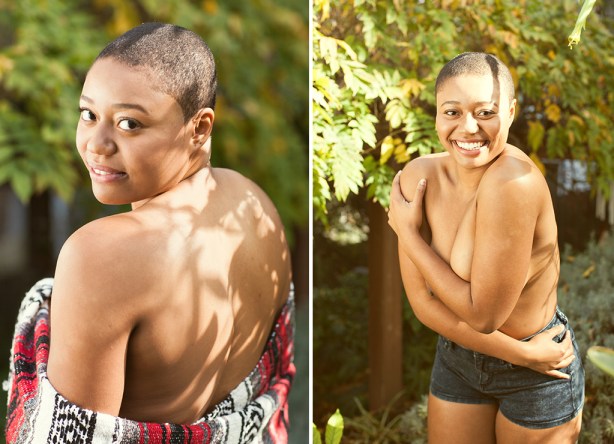 Occupation/Major/Passion
I graduated from USC in May with a degree in Public Relations that I'm putting to use (go me!) at an international events coordination company. It's fantastic. Not only do I spend much of my day talking to people from Europe and Asia and Eurasia, Africa and South America, too – but I'm also able to pursue my goal of making event planning something more than just getting people to go out with me on a work night. Hopefully this opens more doors into the PR and Event Planning world.
Outside of work, one of my main passions is and always will be cheerleading. I'm pretty sure I wrote my college application essay about it. There's something about being able to lift beautiful women in the air – while they perform mind-blowing skills – that makes me feel like I can conquer the world. Did that sound gay? Good. Currently I'm on a team called Cheer Los Angeles that performs to raise money for HIV- and AIDS-related research and resources, with a focus on the LGBT community. Yes, I'm a homo cheerleader for homos, y'all. Catch us at any LGBT Pride up and down the coast!
I'm thinking about my next chapter. To be honest, the most interesting people I've met are those who tread every path and have yet to figure out a destination. It might take a helluva lot longer, but if you could see their glow. My life goal is to be one of those people who, 40 years from now, always has an outrageous or heartbreaking or bewildering story about all the places I've lived, people I've met, jobs I've had. And still gladly accepting more – more change, and more hope. So. Now you know.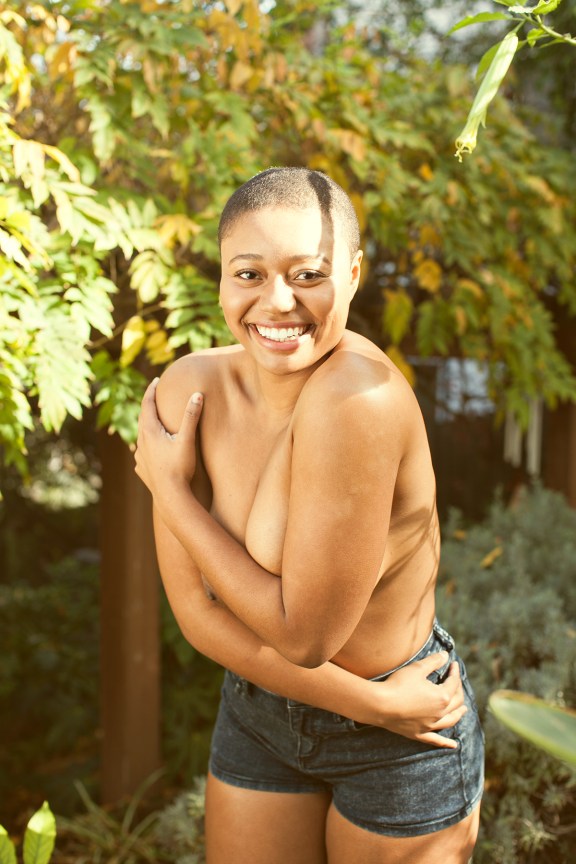 Why did you want to be part of this project?
Two years ago I questioned so much I thought I knew about myself. I wasn't someone who knew all along. I was curious – sure – but the acronym LGBTQ didn't apply to me. At the time, it felt like I was blindsided with feelings that made no sense. In hindsight, duh. I came out to my friends and (some of) my family in a flurry of tears and anger and rejection and fear. Next, I went to Prides as often as I could just so I could taste the rainbow. That was right before I went back in the closet, convinced that was just a weird summer. The me I was two years ago never thought I'd be here.
I had a lot of firsts, a few lasts, and a ton of questioning my identity. I am queer, whatever that means. I am a woman of color, however you want to say it. Because of historical walls and discriminatory roadblocks, making these two things coexist IN ME was one of the most difficult things I've ever done. Queer Woman of Color. QWOC. I would never change it. I understand that boxes are bullshit, but putting words to my identities helps me navigate everything thrown in my path because of them.
In the last two years, I've learned what it means to build a community – not just of tolerance – but of acceptance and love. Besides the many people that helped me pull my shit together, Autostraddle was a huge part of helping me find my new definition of self. Little lost me pored over this website for girl-on-girl tips, queer news headlines and inspiration from people who once walked in the shoes I now fill.
Out of the all the confusion, I've found beauty and love. In others, but more importantly in myself. I am black. I am queer. I am this. I am that. I am whole.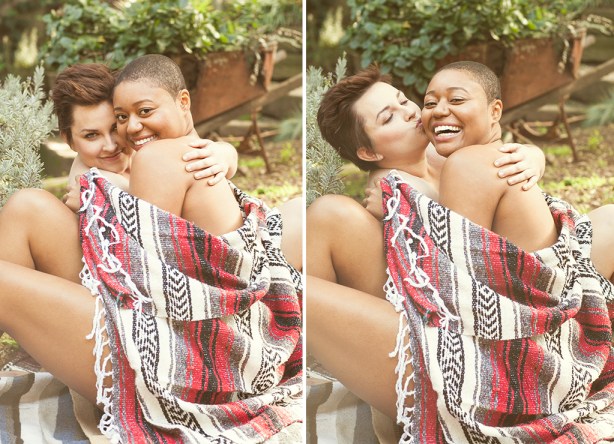 ---
Artist's Statement from Robin Roemer:
I want to start off by saying I wish I had a few weeks to photograph each of our 130 applicants, because they were all beautiful and inspiring! We are honored so many of you wanted to participate and we hope, at some point, we can work with each one of you. I mean that most sincerely.

This year we went through our applicants based on the survey first, the photos sent in to me had little to do with who our final picks were. We chose based on answers to a variety of questions. We wanted people who really had a sense of what the project was all about, were readers of Autostraddle, and were involved in their communities at home. We wanted women bursting with energy and love. Second, we wanted to represent our incredibly diverse our community: beauties of all different shapes and styles and backgrounds and gender expressions. Finally we found ourselves with 13 models — its 2013 now so twelve just wouldn't do — who we feel represent some of the most brilliant our readership has to offer. I hope each of you, especially those of you who applied and were not chosen this year, enjoy this year's calendar.
Crew:
Co-created by Robin Roemer and Sara Medd
Photographed by Robin Roemer
Wardrobe styling by Sara Medd
Hair by Taylor Stevenson
Make-up by Marla Verdugo
Line Production, Location Scouting and Catering: Sarah Croce
Design, Location Scouting, Production assistant: Alex Vega
Lighting Assistant: Kamila Baker
Production Assistant: Christina Bly
Puppy Wrangler: Mollie Thomas
Special Note: As of December 2010, we request that the comments on Calendar Girls posts, unlike every other post on this site, be exclusively positive and remain on-topic. These posts exist to celebrate women, so any  criticisms of the model, her appearance or the appearance of the Calendar Girls as a whole will be deleted. Furthermore, any direct questions/concerns about the project in general can be directed to robin at autostraddle dot com!