Laneia's Team Pick:
Are you trapped in an office, unable to watch 24 hr coverage of Hurricane Sandy's landfall? Or maybe you just want as much Sandy on as many informational screens in your area as possible? Well The Atlantic has kindly compiled a list of 35+ webcams that are currently livestreaming the effects of the hurricane. Unfortunately for spectators, some effects of a hurricane include knocking out power to webcams, so a few of these are useless. But! The view from the New York Times building is pretty stunning/bleak.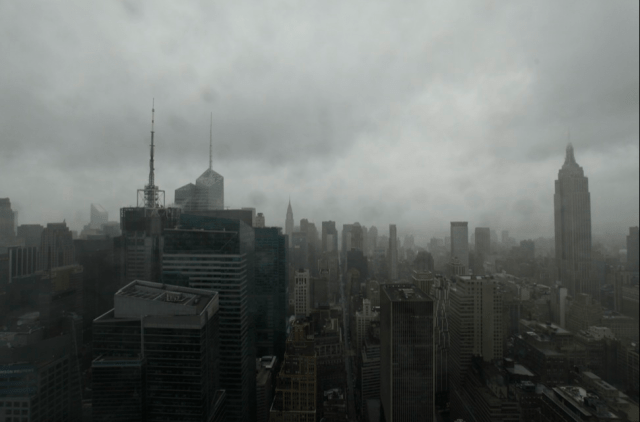 +
Another way to keep up is with Instacane, a site compiling every Instagram photo tagged with #sandy, which means you're also getting lots of pictures of soup and dogs. Results vary.
+
And finally, the super neatest thing is this wind map from hint.fm.
Don't miss our Hurricane Sandy Open Thread and stay safe little ducks! We're all very worried about you.
UPDATE: This Harbor Cam has sound omg.