Art Attack Month: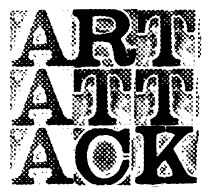 0. 1/28/2012 – Art Attack Call for Submissions, by Riese
1. 2/1/2012 – Art Attack Gallery: 100 Queer Woman Artists In Your Face, by The Team
2. 2/3/2012 – Judy Chicago, by Lindsay
3. 2/7/2012 – Gran Fury, by Rachel
4. 2/7/2012 – Diane Arbus, by MJ
5. 2/8/2012 – Laurel Nakadate, by Lemon
6. 2/9/2012 – 10 Websites For Looking At Pictures All Day, by Riese
7. 2/10/2012 – LTTR, by Jessica G.
8. 2/13/2012 – Hide/Seek, by Danielle
9. 2/15/2012 – Spotlight: Simone Meltesen, by Laneia
10. 2/15/2012 – Ivana, by Crystal
11. 2/15/2012 – Gluck, by Jennifer Thompson
12. 2/16/2012 – Jean-Michel Basquiat, by Gabrielle
13. 2/20/2012 – Yoko Ono, by Carmen
14. 2/20/2012 – Zanele Muholi, by Jamie
15. 2/20/2012 – The Malaya Project, by Whitney
16. 2/21/2012 – Feminist Fan Tees, by Ani Iti
17. 2/22/2012 – 12 Great Movies About Art, by Riese
18. 2/22/2012 – Kara Walker, by Liz
19. 2/22/2012 – Dese'Rae L. Stage, by Laneia

I forget how I first came to be introduced to Dese'Rae Stage's work. I know I somehow started following her on twitter — she's funny and has a wife and like, 15 pets — and immediately fell in love with her music photography. Her bio says that her images "address music as emotional catharsis and, in many cases, isolate the artist as a singular, untouchable figure," and that's true — they do look very untouchable and special. Almost all of her shots are of the artists mid rock-out, which is how I like it. She's photographed several musicians that are likely very relevant to your interests, like Karen O, Courtney Love, Zooey Deschanel and little lady named Sara Quin.
Dese'Rae's latest project, Live Through This, works to tell the stories of suicide attempt survivors, in an effort to create a more honest awareness and to break down the stigma and taboo surrounding suicide.
Artist Statement
I believe I can begin to achieve these goals by embracing individuals who have come out from behind their veil of shame to tell me–and the world–who they are now and who they were, where and how they got there, and what brought them to a place in time where they relish their ability to continue living. In sharing their journeys of struggle and survival, we can begin to honor, respect, and educate in an open and accepting forum. The hope is that our voices will strengthen and compel those in need (self, family, friends, co-workers) to get the help they require.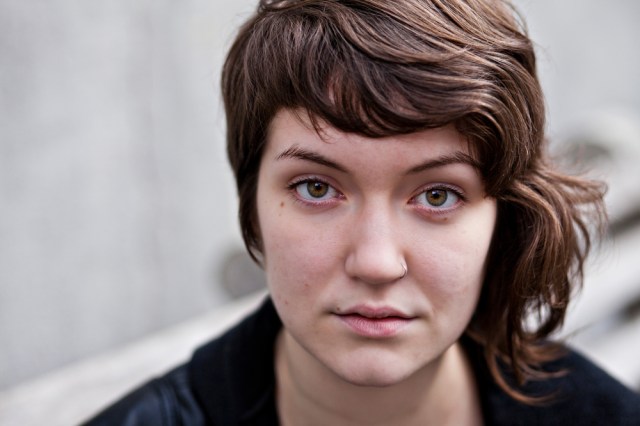 an excerpt from Dese'Rae's interview with T. W.:
For me, in the moments after I had actually done everything that I had been planning for so long, I realized that I didn't want to die. But that's unique. That's not everyone. It wasn't a release, it was afraid. I was afraid, and I said, "There must be someone that I like in there," and that was what I realized. It was constructive, and that is why I still want to live. I lived through the rehabilitation process after it, but I did it all by myself because I was ashamed of what I had done. I thought that everyone was going to say, "That's so… Oh, wow. How lame. How selfish."
That's kind of what happened in a couple of cases when I did express it. People pushed back and said, "Why would you do that? How silly. How frivolous." And I thought that was the worst thing. To think that suicide is something that is kind of privileged, like, "Oh, you can just take your life like that? Don't you think you're special!" And that's the worst thing. It's absurd that people think that you think you're special. That you're another kid who tried to kill themselves, and they think that it's not going to stay with you forever. It has to stay with you forever. 
She posts once per week, and is working to steer the project toward a more multimedia direction, including audio recordings and videos, with the goal of presenting Live Through This as a gallery installation.
Read Dese'Rae's blog, learn more about her truly kickass Live Through This project, and peruse her many lady rocker photos. There's the cutest picture of Kelly Crisp's shoes that you ever did see.