feature image via Taylor Hatmaker
Whoooooo's ready tonight's debate!??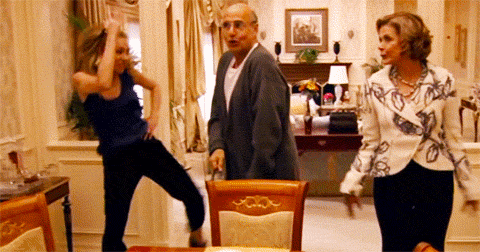 You Should Go or Do or Give
+ Sydney Freeland, Director of Her Story, is raising money for her father's funeral.
---
Queer as in F*ck You
+ Saying Goodbye to AfterEllen, and a Generation of Queer Women's Media.
And while LGBTQ verticals on sites like HuffPost queer and Mic provide great original reporting and insights, they can't, given their audience, quite provide the level of obsessive specificity that AfterEllen and Autostraddle can. AfterEllen has a whole vertical dedicated specifically to Kristen Stewart. A whole vertical.

Autostraddle noticed that there was a lesbian (one, single lesbian) in the Jon Benet Ramsey documentary. Who else noticed that? Why would non-queer people care?
Heather Dockray gets it.
+ LGBT Voices Present Throughout New Atlanta History Center.
+ Yet another study asks, Are LGBT Students Safe?
+ Queer History Landmarks Celebrated by Historic England.
+ Inside The Handmaiden, a Lesbian Erotic Thriller and the Sexiest Film of the Year.
+ Ugandan Police Break Up Annual LGBT Parade.
---
Doll Parts
+ If You Think Eating is a Political Act, Say Thanks To Frances Moore Lappe.
+ The NFL is Taking Steps to Recruit More Women.
+ WATCH: Andi Zeisler and Roxane Gay on "Bad" Feminism.
---
Saw This, Thought of You
+ "Too Black, Too Strong": The Woodrow Wilson Tigers' National Anthem Protest. Made me cry. Maybe all I do is cry now. Should probably drink more water to rehydrate.
+ Mary Berry to Lead New Rival to The Great British Bakeoff on the BBC. !!!
+ White House Fest SXSL Announces Leonardo DiCaprio, Sharon Jones, Stranger Things Cast. South by South Lawn, you guys. South by South Lawn. Like, are we really not going to rethink term limits?
+ I'm just saying. Staying Friends With Your Ex is Ruining Your Current Relationship.
+ DNA of Ancient Cats Traces the Path of Their Global Conquest. Yes.
+ Wanna see the very first issue of National Geographic?
+ Why You Don't Dream After Smoking Weed.
+ Snapchat's Wild New Specs Won't Share Google Glass's Fate.
+ Coffee is Climate Change's Next Victim. You shut your mouth.
---
And Finally
Leigh Luna's comic for The A.V. is perfect??? Ghostbusters' Holtzmann Has a Thing for the Ghouls.