Hello you are doing GREAT. It rained for all of 12 seconds this morning — in broad daylight, in the desert, in October! — and it took me nearly the entire 12 seconds to figure out what that whooshing rain-like sound was. Anyway, here's to unexpected gifts and the almost-weekend!
---
Queer as in F*ck You
+ Would you just look at this cool thing REI hosted: The First LGBTQ Outdoor Summit.
+ Those amazing Lego sets depicting the women of NASA are coming your way November 1!
+ Flyers Encouraging LGBTQ Suicides Cause Uproar on College Campus.
+ Jeff Sessions Just Refused To Say If His Religious Guidance Allows Anti-LGBT Discrimination.
+ New Sleater-Kinney song for you to listen to on this very day.
+ California Recognizes a Third Gender.
+ Lesbian Couples Two and a Half Times More Likely to Get Divorced Than Male Same-Sex Couples, ONS Figures Reveal.
+ The Future Is Fluid: Generation Z Approach to Gender and Sexuality Is Indeed Revolutionary.
+ Mother Of Slain Teen To Trump: Defend All LGBTQ People, Not Just My Child.
+ Clothing Swaps Can Be a Lifeline for Queer and Trans People.
+ Why I'm Making a Book of Sisterly Advice for Trans Girls.
+ Support the Resilience Anthology!
---
Welcome to the Hellmouth
+ These Wealthy Institutions Are Quietly Financing White Nationalism.
+ A Trump Golf Course Said It Gave Millions To Charity. Here's What The Numbers Say.
+ Trump Health Officials Just Quietly Defined Life As 'Beginning at Conception'.
---
Doll Parts
+ Women's Mass Incarceration: The Whole Pie 2017.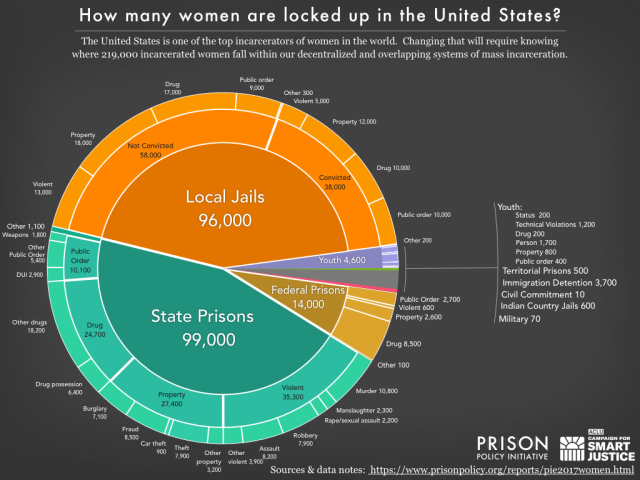 + To the Next Young Black Woman Facing Breast Cancer.
+ #SolidarityIsForWhiteWomen, Part 2: On Rose McGowan and the Continued Failure of White Feminism.
+ Association of Women in Sports Media Silent On Jemele Hill.
+ Black Women Want a Revolution: On Black Art and Objectification.
+ 'The Rape of Recy Taylor' Unpacks the Forgotten story of a Woman Who Refused to Be Silenced.
+ There's An Elephant In Harvey Weinstein's Hotel Room. "Buried beneath the sickening story of Harvey Weinstein's abuse is another story — the problem of casting women by their fuckability — and who that leaves out."
+ Former Amazon Exec Roy Price (the one who was recently forced to resign amid his own sexual assault situation) Passed on Big Little Lies Because It Lacked Female Nudity.
+ Lol does it ever fucking end? (Does it?) A TV Executive Sexually Assaulted Me: A Critic's Personal Story.
At one point, I had to endure something akin to a deposition, involving lawyers, HR people, and what felt like 17 hours of questions. One query: "Could anything you did have been construed as flirting?"

Could you imagine being autopsied while you're still alive?
+ The Future of Scouting in America. Girls are allowed in the Boy Scouts! Women can marry other women! Cats can vote!
+ NYC Passes Bill to Guarantee Paid Leave for Domestic Violence Victims.
+ As Female Rappers Step to Hip-Hop's Front, Rapsody Leads the Pack.
---
Keep Up
+ Puerto Rico's Environmental Disaster.
+ What You Need to Know About Quebec's Religious Neutrality Legislation.
+ Silicon Valley's Tech Giants Are Headed for a Reckoning.
+ Steve Scalise, who, you'll remember, was shot over the summer and had his pathetic life saved by a black lesbian and then went on to speak at the Values Voters Conference last week where they think people like me and you are ruining society and should therefore have our basic human rights taken away, says that mass shootings are essentially the cost of the second amendment.
---
Saw This, Thought of You
+ Obama Letters From 1980s Are Obtained by Emory University. Does anybody remember laughter?
+ Whoa whoa WHOA. This is too far. Drug Companies Make Eyedrops Too Big and You Pay for the Waste.
+ What to Wear at the End of Someone Else's Life.
+ Would you like this Gorilla vs Bear Halloween mix? Cool cool.
+ Infographic: Where in the West Young People Are Moving.
+ A Philando Castile Memorial Fund Has Wiped Out All Student Lunch Debt in St. Paul.