Good morning! I'm writing this from my menstrual bed, where I'm #bleedoneverything-ing and eating THC and watching space documentaries. I hope you remember to stay soft with yourself this weekend. You don't have control over everything, but you can control how you treat yourself and the people you care about. Forgive yourself for whatever. Drink all the water. Thank a fruit. Walk around with Saturday's full moon and think about your thing. What's your thing?
---
Queer as in F*ck You
+ Coming Out and Dispelling Anti-Blackness.
+ Megan Rapinoe is Kneeling Like Kaepernick Because "It's Our Responsibility, Too.
+ Wambach Doubles Down on Remarks About Foreigners in U.S. Squads.
+ An LGBT Crackdown Nobody Saw Coming Has Changed This Country Forever.
+ Lesbian Lawmakers Broke Ground for LGBT Californians.
+ A Lesbian Vampire Film Noir 30 Years in the Making Is a Time Capsule From 1984.
+ The NBA's First Female and Lesbian Ref Recalls 19 Years of Close Calls.
+ 'Two Spirit' Tradition Far From Ubiquitous Among Tribes.
+ Movie Critic Steps Down After Being Accused of Grabbing a Woman's Pussy. The woman here is a queer gal FYI.
+ Meredith Graves Writes a Letter to Her Younger Self.
+ A Mother-Daughter Night with Melissa Etheridge.
---
Doll Parts
+ I Found a Bar in Chicago That Let Me Watch the WNBA in Public.
+ Know any independent women photographers? Daniella Zalcman is building a database and you can help build it!
Independent women photographers: building database through end of weekend. If you'd like to be included, please email dani@dan.iella.net!

— Women Photographers (@womenphotograph) October 13, 2016
+ Do Women Still Need a Space of Their Own?
+ Black Lives Matter Co-Founder Alicia Garza on the Global Movement for Black Lives.
+ What's Behind Increase in the U.S. Maternal Death Rate?
+ The Need for Better Race and Gender Diversity on Netflix's Chef's Table.
+ I Was Pregnant and Then I Wasn't.
+ Why Are Inmates Still Being Denied Access to Menstrual Products? Wow so many questions today that can be correctly answered with "the goddamn fucking patriarchy."
+ Ruth Bader Ginsburg Shows Why White Feminists Must Do Better.
+ 7th Grade Girl Invents Advanced Medical Band-Aid.
+ Listen, last night I was crumpled in the floor of my bedroom, sobbing, thinking about how people almost always outlive their pets (until they don't!), how I should've moved in with my grandfather when he asked us to, the smell of Tennessee in the winter, and why it is I can't manage to just schedule one single doctor's visit. Then I read this and felt better.
+ You probably need this shirt.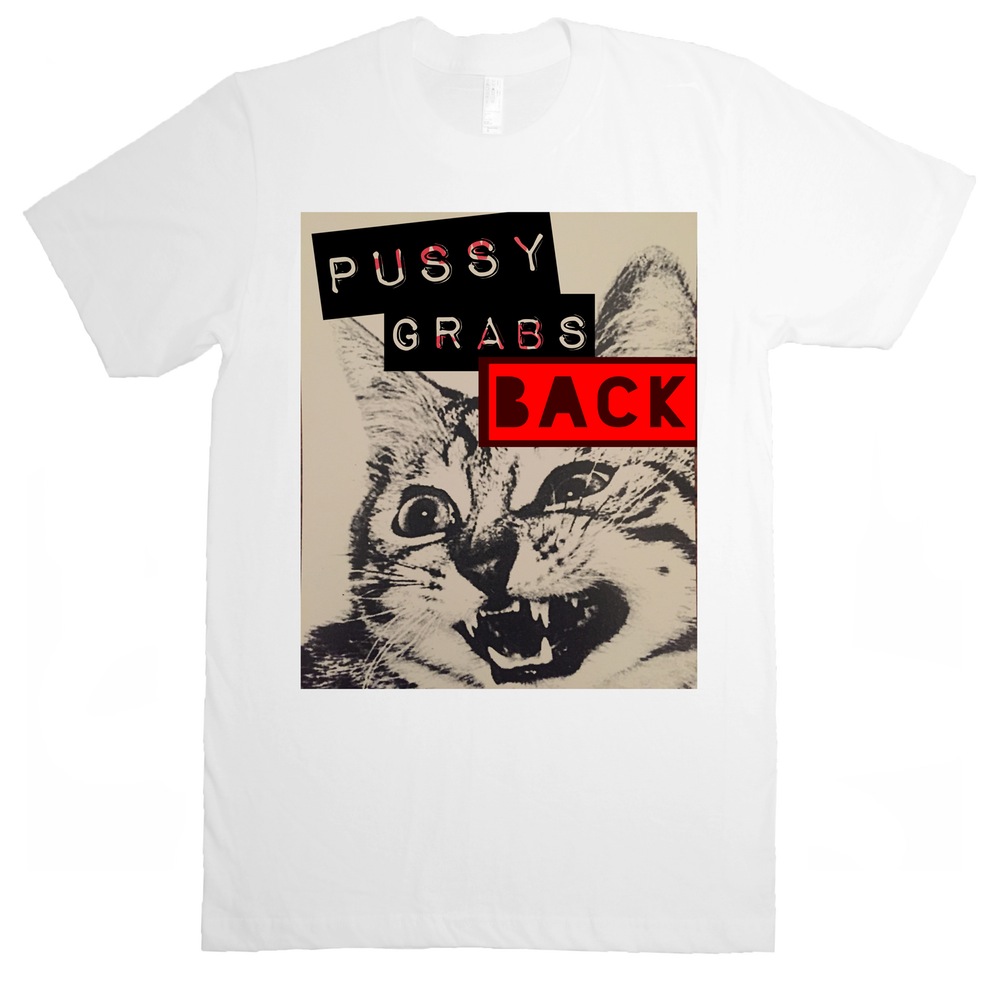 ---
Saw This, Thought of You
+ Justice Department to Track Killings by Police Across U.S..
+ Fantastic Beasts Franchise Will Encompass Five Films — Will Definitely Feature Young Dumbledore and Grindelwald.
+ What Goes on in Your Brain When People Invade Your Personal Space?
+ Skeletons in the Closet: What Ghost Stories Reveal About America's Past.
+ Get some decorating ideas. The Viral Real Estate Ad Featuring World's Most Horrifying Interior Design Was an Art Project.
+ Monumental Scholarly Dictionary of Slang Is Now Online.
+ How Sharing Leads to Death. (If you're a spider.)
+ Samsung's Galaxy Note 7 Recall is an Environmental Travesty.
+ How Lewy Body Dementia Gripped Robin Williams. Fascinating and terrible.
---
And Finally
Haunting Pictures Show Earth Rising Over the Moon.