Well this is the week I let Taylor Swift into my heart, so thanks a lot for enabling that bullshit. OH you enabled it. You did. Here are some stories we missed while I was making my own "Blank Space" videos. Jesus.
You Should Go or Do or Give
+ There's a fund set up for the funeral service of Deshawnda Sanchez, the trans woman of color who was recently robbed and murdered. Please donate what you can.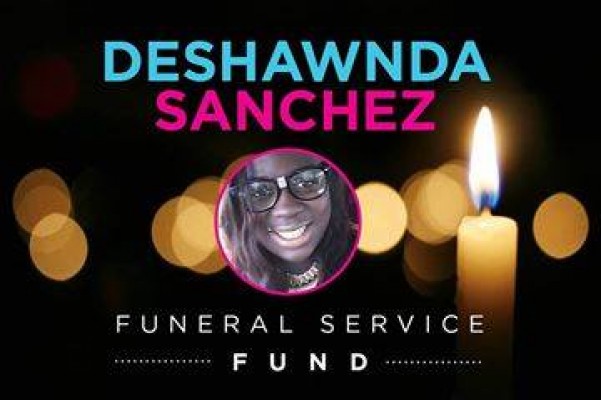 + Do you identify outside the binary? A PhD student is researching how LGBT/queer communities in the UK and medical practice impacts non-binary people, and you can be part of that study! There's a mixed-media diary involved so I don't even know why you're still reading this. Responses needed from UK residents 18 years or older only!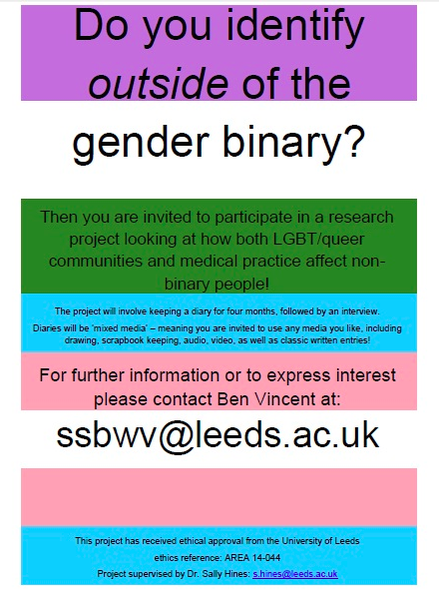 + Be part of a new zine for rural trans people! Submission info can be found here.
---
Queer As In F*ck You
+ The National LGBTQ Taskforce has issued an open letter in solidarity with civil rights orgs and local activists facing police brutality.
+ There was a Twitter chat re: LGBT rights and the Olympics.
+ Why You Should Still Be Skeptical of the Salvation Army.
+ Deep South College Town Repeals Protections for LGBT Residents. Boooo.
+ !!! Musical About Lesbian Athlete Gets NEA Grant.
The musical, according to a press release, "will portray Babe Didrikson, a famous early 20th-century lesbian athlete who dominated golf, basketball, and track and field, and will explore how her ability to compete in a male-dominated sports culture was a crucial step in bringing visibility to women's sports."
+ New instagram to follow — h_e_r_s_t_o_r_y: Herstoric Lesbian Imagery. Thanks, tipster on twitter whose name I didn't write down because I'm awful! (sorry!)
+ Three LGBT gamers talk with Jennifer K. Stuller about queering geek culture on Bitch.
Let me be clear, women, people of color, and queer gamers have always been a part of the gaming world at every level. What's changed is that the internet has given us a thousand ways to make our unfiltered voices heard as never before.
-Katherine Cross
+ Ari Fitz has put together a Tomboyish Holiday Lookbook for you, complete with video.
https://www.youtube.com/watch?v=sRU27A_oERw&list=PLBXKti5I1M9eZR_lJL_h26xqlnuUzjJTP
+ Monica McClure has an interview with Daisy Hernandez!
+ Make Your Own Portable HAM Radio Station. Idk dykes love HAM radios. I don't make the rules.
---
Doll Parts
+ Roxane Gay and the Bad Victims. You'll need to take a break after this one.
+ Ayesha Siddiqi, Editor-In-Chief of The New Inquiry: "We need to stop waiting for permission to write."
+ Sexual Violence Present In More Video Games Than Grand Theft Auto V by Susan Cox. I mean, it's one of those things you already know, but you try not to think about it because you want to get out of bed in the morning and find the will to eat food and smile at young children, and yet. And yet.
+ May We Have This Dance: On Learning and Writing as a Trans Woman of Color by Katherine Cross. Well damn if this isn't fucking brilliant.
I have a little ritual that I perform whenever I open a new nonfiction book. I go to the index and look up "transgender" "transsexual" and "sex change." Often I heave a sigh of relief if I don't find them, but if I do, I flip to the listed pages with newly crossed fingers praying I don't find something dehumanizing. When I do, I read the passage, then I read it in its full context, then I rebut it in my mind, ring-fence it and walk away like it was a sealed toxic waste site.

But I don't walk away from the book; I can't afford to.
+ Alia Atkinson Becoms the First Black Woman to Win World Title in Swimming CONGRATS.
+ Oh and HEY: First Black Woman Ever Nominated for Best Director Golden Globe, Ava DuVernay!
+ Trans women at Smith College have announced their Pledge of Nonsupport in anticipation of Smith's upcoming "Admissions Policy Student Group/Committee."
+ School's Discipline for Girls Differs by Race and Hue.
+ Gillibrand's Military Sexual Assault Bill Has Been Blocked.
---
Saw This, Thought of You
+ This made us all feel better today: How To Change Your Relationship with Failure by Aliya Khan.
The concept of failure insinuates that there is a right and wrong way to exist. We feel failure when we do not live up to expectations of what "should" be.

Since these expectations are rooted in our social values, they often reflect the dominant culture. Our standards for success are ingrained in our culture and often reflect white, male, middle-class, heterosexual, cisgender, and able-bodied ways of living.
+ How Butterflies Came to Look Like Dead Leaves. Butterflies!
+ It's Rosario Dawson and Jenny Slate kissing in a video on the NYT because this is the world you live in? Also kissing a person in a video: living proof that an alternative lifestyle haircut can make you look even gayer than the time you were actually kissing another woman, Kristen Stewart. Autoplay enabled, bitches!
+ They purposely put "bunny-sized" in the title so I'd be more excited: Bunny-Sized Dinosaur Was First of Its Kind in America.
+ Maybe you want to make some origami holiday ornaments.
+ We should go camping. Probably in Colorado because…
+ Colorado Finally Has a Solution for Its Biggest Legal Weed Problem and it's a credit union for the marijuana industry. So. What'd your dumb state do lately?
+ 25 of THE MOST Interesting Photos of Earth from Space in 2014.
+ Sarah Fecht wants you to eat all the ugly fruits and vegetables, so you should do that.
+ The most hilarious Peter Pan Live! recap you'll ever read? Yes.
+ Print magazine recs from the dolls at Design Sponge.
+ Your hottie smarty gf Mallory Ortberg's gonna tell you how to make a proper cup of tea, ok? Pay attention.
---
Local Autostraddle Meet-Ups
+ 12/13 Albany, NY: Ugly Sweater Bowling Holigay Meetup
+ 12/13 Manchester, NH: Arts N Crafts Holigay Meetup
+ 12/14 DC: Holigay Brunch As Usual
+ 12/14 Salt Lake City, UT: Holigay Brewery Brunch
+ 12/14 Philadelphia, PA: Queer Brunch and Holigay Card Making
+ 12/14 NYC, NY: Plaid Sunday Holigay Party
---
And Finally
The twitter account Men's Style recently posted a picture of what they're calling the new "tulip knot" for ties.
Um.
See you at A-Camp 2015, tulip knot!