I hope your Monday is like getting to the 4:17 mark in "What's Mine Is Yours".
Queer as in F*ck You
State Department Retroactively Revoking Passports From Transgender Women.
Recognition at Last for Gentleman Jack, Britain's 'First Modern Lesbian' by Harriet Sherwood.
Christian Law Firm Asks Supreme Court to Allow Workplace Discrimination Against Transgender People by Imani Gandy.
Trolls Thought I Was a Man. That Saved Me. by Austen Osworth.
The Latest Female CEO in the Fortune 500 Breaks a New Barrier. The barrier is the one that separates queer women from positions of power! She's Beth Ford and I hope she donates to Autostraddle tbph.
Lesbian Couple Claims Senior Community Turned Them Away Because Of Their Sexuality.
Poppi Kramer Has Died. She was a lesbian and a comedian and the at-home winner of The Biggest Loser.
---
Saw This, Thought of You
Almost 80% of Us Workers Live From Paycheck to Paycheck. Here's Why.
California Court Says Starbucks Must Pay for Off-the-Clock Work. The Fallout Could Affect 'A Lot of Jobs.'.
Why Conservatives Find Life More Meaningful Than Liberals. Um.
The Disturbing Evolution Of 'Lock Her Up'
Why Sonic's Ice Is the Best Ice. Correct.
The Internet's Forgotten Shit Pics Are Accidentally Amazing. I want an entire room dedicated to exactly this. The soundtrack is like Incubus and Dirty Projectors.
It was a long weekend, y'all.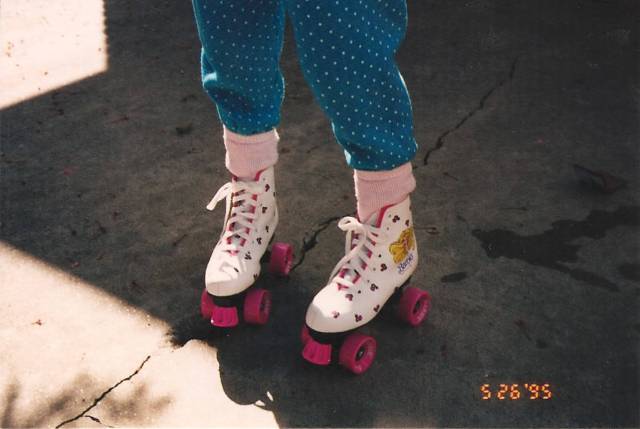 Meet New Orleans's All-Female Biker Club by Shannon Sims, with photos by Akasha Rabut. Another room dedicated to entirely this, please. Cool thanks.
Get to Know the Real-Life Women of Mexican Wrestling by Destry Maria Sibley. Ok I need a very large space to hold all these rooms I will need!!!!
Self-Enchantment & the Lure of Luxury: One Night at the Chateau Marmont by Trista Edwards.
Lucy McBath, Gun Control Activist, Wins Congressional Primary in Georgia.