Just to catch you up on Me, I've finally perfected the soft-boiled egg, my cat was missing for a couple of days but it's cool, she's back, and I haven't killed any of these new houseplants I bought last month! Oh and I wish I didn't enjoy Santa Clarita Diet as much as I do, which is a lot, but I can't help it.
Hope you've got great weekend plans and that the book you put on hold at your library comes in this afternoon!
---
Queer as in F*ck You
+ Be part of our February gallery! Queer in the Bedroom.
+ This isn't a recent article, but Caitlin Doughty from The Good Death shared it on Twitter and I loved it so here ya go: The Love That Dare Not Speak Its Names Gets Marriage Memorial.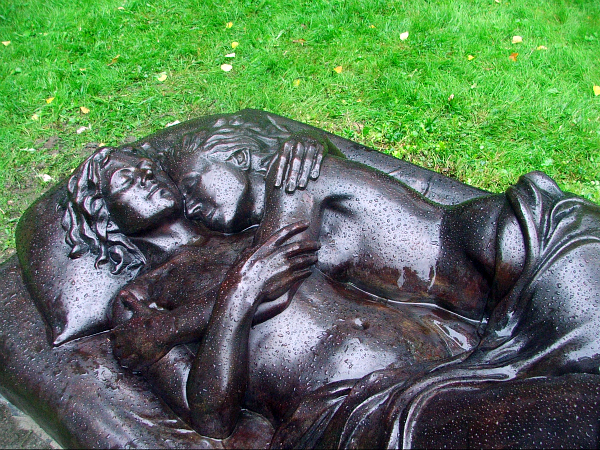 + Threshold of Revelation: A Disabled Queer Killjoy on National Themes.
+ How Queer Women of Color Found a Voice Online with two new webseries, Brown Girls and 195 Lewis.
+ How Advertisers Are Targeting the Trans Community.
+ Amanda Knox on What Romance in Prison Actually Looks Like.
+ Support Electric Dirt: A Celebration of Queer Voices and Identities from Appalachia and the South!
+ Help rebuild The Manchester LGBT Centre!
+ Support this queer tarot comic anthology, Tabula Idem!
---
Welcome to the Hellmouth
+ American Psychosis: Trumpism and the Nightmare of History.
+ Here, a voice expert explains Why Stephen Miller Sounds Like Such a Dick.
+ Sanctuary Cities in Name Only.
+ Why Aren't Rural Canadians in Favor of Trump?
---
Doll Parts
+ Election, Women's March Prompt Women of Color to Seek Office.
+ Being "Polite" Often Gets Women Killed.
+ We've Always Been Here: One Mujerista Talks Back to Intersectionality and White Feminism.
+ Sometimes Women Have to Make Hard Choices to be Writers.
+ The Mothers.
---
Keep Up
+ Four Things You Should Know About Immigration Raids.
+ Disappeared: On using a loaded term for an overlooked tragedy.
+ Husbands Are Deadlier Than Terrorists. Ooof.
---
Saw This, Thought of You
+ When Things Go Missing: Reflections on two seasons of loss.
+ I WANT THIS IN MY LIFE AS SOON AS POSSIBLE AND FOR AS LONG AS POSSIBLE: World's Biggest Inflatable Obstacle Course.
+ The Forgotten History of The Oregon Trail as Told by Its Creators.
+ What Orion Looks Like the Farther You Get Away From Light Pollution.
---
And Finally
Yes.