feature image via Molly Adams for Autostraddle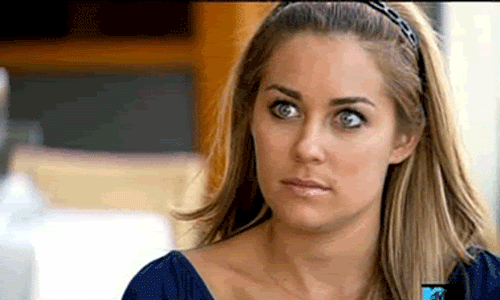 ---
Queer as in F*ck You
+ Chelsea Manning: President Trump, Trans People in the Military Are Here to Stay ???
+ BGD As You Know It Is Ending.
+ Watch: How These LGBTI People's Lives Have Changed In 50 Years.
+ The Weirdest Reactions Same-Sex Parents Get from Straight People.
+ Interview: Intersex Babies Don't Need 'Fixing'.
+ Older Lesbians Will Hold Hands On A Tram To Celebrate Lesbian Resistance.
+ What It Means To Be Trans & At The Beach In America.
+ Celebrating Five Years of the UK's Biggest Trans Pride Parade, in Photos
+ Bid to Restrict Transgender Bathroom Use Advances In Montana.
+ What if you watched a video where DeAnne Smith interviews Vivek Shraya about her new book? What if you did that?
---
Welcome to the Hellmouth
Mazie Hirono has stage 4 cancer. She's been at rallies trying to protect our care. She voted no. She didn't get a standing ovation.

— Kimya Forouzan (@kimyaf) July 25, 2017
+ *Pinned link* Use This Script to Call Your Congressperson and Ask Them to Please God Just End It All.
+ Anthony Scaramucci Called Me to Unload About White House Leakers, Reince Priebus, and Steve Bannon. Well this is it. This is the most insane motherfucking thing you'll read for at least the next 30 minutes. If we're lucky!
+ Rep. Waters Brings a Photo of Trump Mocking a Disabled Reporter to the House Floor. "Waters spoke next to the enlarged photo as she commemorated the 27th anniversary of the Americans With Disabilities Act a day earlier." Someone fan me please.
+ What's Next For Senate Republicans to Repeal Obamacare In One Flowchart.
+ Whether He Wanted To or Not, John McCain Played an Outsized Role in Trump's Campaign?
+ Top Military Leaders Say There's No Current Changes For Transgender Service Members.
+ Chief Boy Scout Executive Apologized for Trump's Jamboree Speech I just typed those words wow. And here's a refresher on that speech, should you need it.
+ First They Came for Trans Americans. Who Will Be Next?
+ Mike Pence Once Wrote an Op-Ed Calling Mulan Liberal Propoganda which I'm sure you've already seen float by on various social platforms but it's just too good and I need it here for posterity.
+ Jeff Flake's Gamble. Eh.
+ How Trump Fulfilled a 30-Year Fantasy of Becoming President, With a Little Help From the Kremlin.
+ For Obamacare Enrollees, Obamacare Repeal Is Already Real.
+ Trump Is Failing As A President. But He's Succeeding As Reality TV.
+ The Price of John McCain's Republican Loyalty.
+ Evaluating Trump's Psyche In Public.
---
Doll Parts
+ Let's all preorder the book! What Happened by Hillary Rodham Clinton.
+ 150 Greatest Albums Made By Women.
+ That Time NPR Did Not Consider All Things: "What a flubbed abortion-access story can teach us about the "fake news" era." So much respect for this perfect headline.
+ Dancing With the Devils We Know: What the CDC's New 'Intimate Partner Violence' Report Tells Us About the Value of Black Women. Another perfect headline, but in a different way. Lots to take in today.
+ How the Cruel Campaign to End Conjugal Visits Hurts Incarcerated Moms Most.
+ Zoë and the Trolls. "Video-game designer Zoë Quinn survived Gamergate, an act of web harassment with world-altering implications."
+ Netflix's To The Bone Is Stuck in the Past When It Comes to Conversations Around Body Issues.
+ The U.S. Is at Risk of an OB/GYN Shortage.
+ I SAW GIRLS TRIP IN A THEATER WITH LIKE 17 MILLION BLACK WOMEN THERE AND NOW I HAVE THOUGHTS ABOUT THAT EXPERIENCE!
---
Keep Up
+ Immigrant Rights Activists Are #OutragedandUnafraid at Texas Capitol Protest.
+ ICE is Using Prostitution Diversion in Courts to Stalk Immigrants.
---
Saw This, Thought of You
+ The Fragility of the Western Traveler: Time to Unpack the Colonial Baggage.
+ I Don't Want to Watch Slavery Fan Fiction by your fave and mine, Roxane Gay.
+ Twitter's Astro Poets Are Getting a Book Deal. LET THE RECORD SHOW THAT I DID NOT FOLLOW THIS HEADLINE WITH THE PHRASE "I guess you could say the stars aligned." THANK YOU.
+ Want to Cut Your Carbon Footprint? Get Liquified When You Die.
+ How the Fantasy of Peter Pan Turned Sinister.
+ This Is How the College 'Bubble' Ends.
+ Is Trump Ruining Book Sales?
+ Photos Reveal Media's Softer Tone On Opioid Crisis.
+ The Complicated Growth of 4-H.
+ Interactive Solar Eclipse Map!!!
+ The Algorithm That Makes Preschoolers Obsessed With YouTube.
---
And Finally
Whew take a fucking break. Lordess help us.