feature image via shutterstock
Happy Tuesday! We skipped yesterday's AAA because my computer kept freezing and there were like 740 kids everywhere (maybe it was two, not totally sure) and I told myself you'd be okay if this went up today instead. Was I right? HELL YEAH I WAS! Here are some things we missed while I was like, "should I buy more nail poli— yes duh of course I should."
You Should Go or Do or Give
+ Jenny Owen Youngs is doing an AMA today at 3pm EST and you should be there!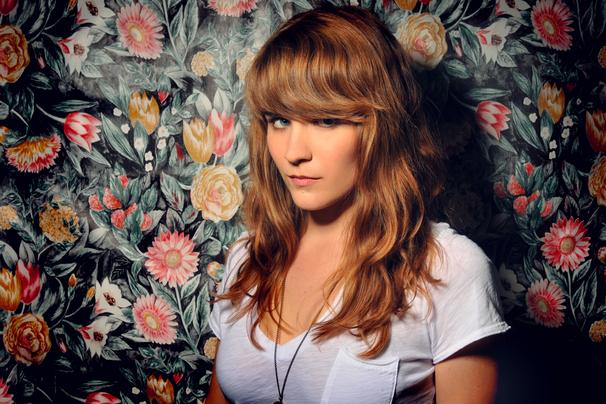 + Hey Ruby Rose will be performing at SXSW so you can get tickets here!
+ The Queer Astrology Conference still needs your help!
---
Queer as in F*ck You
+ Lateefah Williams on why D.C. Must Prioritize Housing for LGBT Youth and Trans Residents.
+ Real Talk, Real Change: Trans, Bi, Youth Activists of Color Lead the Way — Part 2. Watch the videos!
+ Brain Pickings has The Best LGBT Children's Books: A Sweet and Assuring Celebration of Diversity and Difference.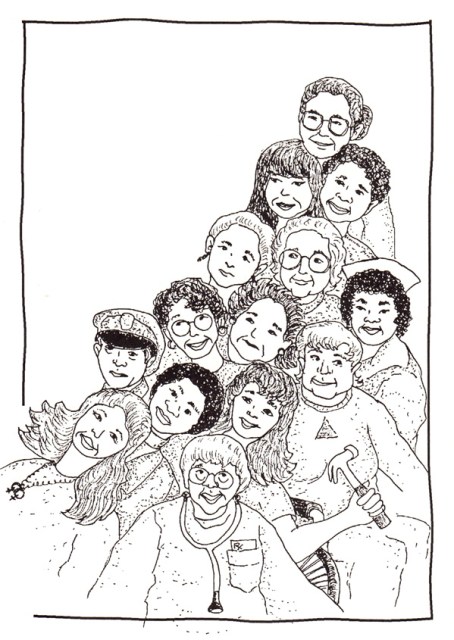 + I liked this, want to hang out with her. Laura Brightwell on Being 32, Queer and Not Pregnant.
---
Doll Parts
+ Laverne Cox Challenges Passing Privilege and Lifts Up Trans Beauty.
+ Janet Mock has A Note on Visibility in the Wake of Six Trans Women's Murders in 2015.
Maher then said, "I thought, and maybe I'm wrong, that the violence came because the transgender person didn't tell the guy about their past and then the guy kissed her or something and then found out. And he's like, 'Oh now, I'm a homo."

I challenged Maher by telling him that trans women are not being targeted solely because men find themselves attracted to us. No woman deserves violence. Period. We do not exist to "trick" or "deceive" men into sleeping with us. Trans women are targeted because we exist at vulnerable intersections of race, gender and class. My sisters are vulnerable because no one movement has ever centered the bodies, lives and experiences of these women, except for the severely underfunded, largely volunteer-staffed work of organizations run by and for our communities (from TGIJP, Casa Ruby, TransLatina Coalition, Sylvia Rivera Law Project, TWOCC, TransJustice, to name a few).

Trans women of color dangerously fall in between the cracks of racial justice, feminist and LGbt movements.
+ New Report Reveals Continued Decline in Women Coaching Women Athletes by Katie Barnes.
+ Ruth Bader Ginsburg on Abortion, Race and the Broken Congress.
---
Saw This, Thought of You
+ Native Americans Talk Gender Identity at a Two-Spirit Powwow.
+ Selling kids dreams of the Ivy League means reinforcing elites' racism by Sara David.
At every inner-city school I attended on the road to the Ivy League, escape from our community was upheld as the ultimate goal for advanced students. My mentors all seemed to offer the same prayer; "You're brilliant, and God do I hope you get out of here." Long before high school graduation, it was clear that what was expected of us was to do our best to leave, to see "the world" and never come back. We students worked toward what we were told was the best, without understanding that we were buying into classist institutions that would subject us to both racism and elitism.
+ OK Montreal Now Has a Mermaid School but BE WARNED you might not make the cut. Just want you to have realistic expectations, is all. I'm setting you up for success because I took a crash course in management ("management") and learned that this is an important part of helping you help yourself.
+ Oh my god this is the best news I've heard ALL YEAR: Mattel and Google Turning View-Master Into Virtual Reality Headset!!
+ I mean, misandry aside, this is still a beautiful story: Raw Eggs and No Husband Since '38 Keep Her Young at 115. Or, as Stef put it, "turns out dying alone makes you actually live forever."
+ Pizza Hut did a Valentine's Day giveaway in which a lucky person could win a pack of Pizza Hut nail polish. Ugh why is everything cooler in Australia.
+ Penny does this weird thing where she sits at the end of our bed and stares at the mirror, and it's weird, so I was really into this: What Do Animals See In The Mirror?
---
And Finally
Can you Match the Sofa to the Sitcom?