WE HAVE A NEW T-SHIRT so you can let everyone know what a pissed off, homicidal feminist looks like!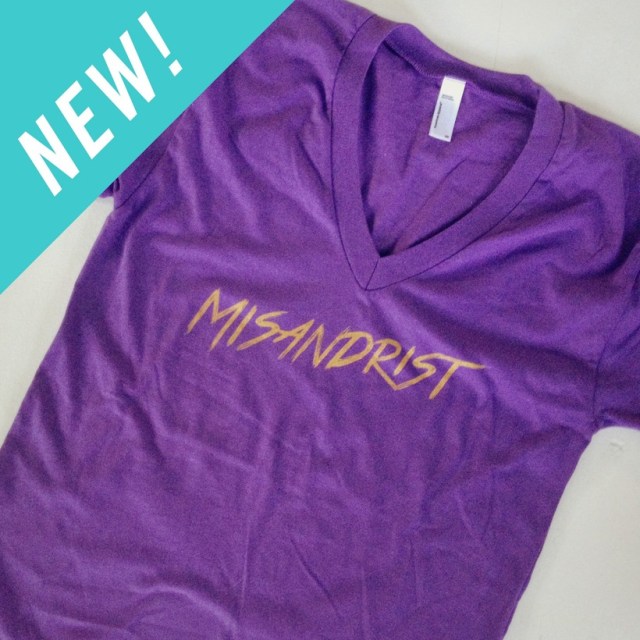 ---
Newsie Stuff
+ Learn how Facebook's real name policy is dangerous for its LGBT users.
Many members of the LGBTQ community opt to choose a different set of pronouns, or to eschew gendered pronouns altogether insofar as the English language makes that possible. Chosen names are as potent as pronouns in the trans* community, and the choice to accommodate these nuances of queer identities was an important and savvy stride for Facebook. But in the last 10 days or so, anecdotal reports have bubbled up that Facebook has taking a big step backward. On my own Facebook account, I noticed a few local friends in Portland, Ore. complaining that Facebook had shut down their profiles, which the social network claimed were in violation of its name policy.
And what Facebook is now trying to do about it.
+ Well this is disappointing: Thousands Of FBI Documents About Civil Rights Era Destroyed By Flooding
+ Sprinter Dutee Chand barred from competing due to natural testosterone. At least there's a petition? Jesus.
+ How Many Women Are In Prison for Fighting Back Against Domestic Abuse on Bitch.
---
Just Some Neat Relevant Shit You Might Like
+ A Cyclist Explains Why You Shouldn't Bother Buying a New Bike, so.
+ Look I love Maureen O'Conner like she's a sister who's never met me but how in the name of god and all that is fucking holy did she write an entire post about period sex and not talk to a single goddamned queer woman??!!!!!??#$%@!? Maureen O'Conner I know you have a lesbian friend. I mean I could be your lesbian friend if you want.
+ Here are the greatest black women in superhero comics who aren't Storm.
+ The French lesbian magazine Well Well Well has debuted and maybe it'll go well well well, maybe it won't? Idk it's so pretty I want to eat it.
Two problems, all things being equal, mar what could be the successful longevity of a magazine, however infrequently produced. "The problem in France is that … brands don't want to be associated with gay media, or they don't see gays and lesbians as clients. And when they do see the potential, they fall into age-old clichés: gays as well-groomed men who buy lots of moisturizing cream… lesbians are women who don't shave and never buy moisturizer." The other issue is that France, despite its cultural permissiveness and c'est-la-vie morality, is, at its core, a fundamentally Catholic nation with an influential church. The debate over same-sex marriage was, contrary to the American media's whitewashing of the bill, controversial and, at times, violent in France.
+ Honi Soit has a queer superhero primer and there it is.
+ Kate Spencer is 35 and learning to play basketball for the first time. There's just a lot to be said here about not buying into the idea that your whole life story is already written for you.
Part of it was discovering that being athletic is not just about playing the sports available to you as a young kid. It's about finding what feels best for your body and brain and going with it at your own pace. But it's also about changing your belief in yourself and your abilities. And man, that is f*cking harder than any physical challenge.
+ OH DID YOU WANT SOME ADULT COLORING BOOKS because here's 14 of them, you lucky fucking bastard.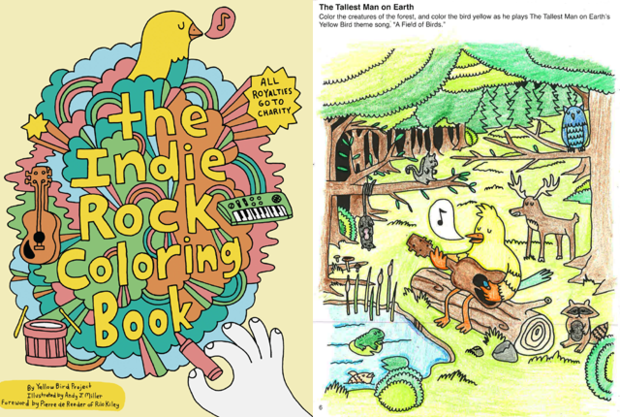 + There's a Longform app and it looks glorious.
+ Go read this piece on Lorde covering Nirvana, Miley covering The Smiths, and The Importance of Music to Girls on Rookie because it's right.
Think about it: Young, poppy acts, have largely young, female fan bases. I believe the reason rockist dudes feel so dang uncomfortable watching these artists cover songs by bands they love is that it points out that they might have something in common with fans of Miley, Lorde, 1D, etc. They might actually have something in common with teenage girls. And what could be worse than that? Here's what I want to tell these people: You could do a lot worse than sharing a teenage girl's taste in music. The pantheon of acts who couldn't have gotten famous without the support of teenage girls includes a lot of people and bands you probably respect a lot: Michael Jackson. Elvis Presley. The fricking BEATLES. When Nirvana were around, most of their fans weren't 50-year-old rock critics; they were kids.
+ Krispy Kreme will sell marshmallow cream-filled Ghostbusters donuts so at least something's working out for you this month.
+ Microbiome Hackers Want to Make Your Pussy Taste Like Diet Cola. I mean with a title like that I don't really need to say anything else.
+ What Former Sluts Tell Their Daughters About Sex is basically what all people should tell their kids about sex.
---
Bitchin' Interviews and Such
+ An interview with Ann V. Bell about her new book, Misconception: Social Class and Infertility in America
Do you believe that doctors discourage poorer women from having children? I mean, it certainly was very blatant and apparent in the stories the women of low SES told me. It was prevalent, and very much a part of the story line that I heard among the women of low SES. How does the dominant representation of infertility as a rich white woman's problem affect the women who don't fit that profile? Very much. They've internalized these stereotypes, and many times refer to things they see or TV, or mention things like, well, I don't know another black woman who's infertile, or, I don't know another woman in my community who's infertile. They feel very isolated.
+ Miriam Zoila Pérez at Colorlines interviewed Dana Goldstein about her new bestselling book The Teacher Wars: A History of America's Most Embattled Profession, to talk about how race and gender have influenced education in the U.S.
Do you see a correlation between the loss of black teachers during integration in the post-civil rights South and the loss of black teachers in today's school closure movement? I do make that connection in the book. What I say is that we don't often acknowledge how painful that history was. The loss of black teaching jobs in the '60s and '70s was incredibly painful for Southern black communities. You see school reformers today, whether it's in Washington D.C. or Chicago, push a school closure agenda that disproportionately affects communities of color and there is no acknowledgement of this history. It's hard to heal when similar issues come up again and again with no acknowledgement of the past.
+ Read Carla Murphy's interview with Tressie McMillan Cottom, My Feminism Starts 300 Years Ago:
"A lot of corporate capitalist feminism begins with the idea that feminism is always starting on the day the person discovered feminism," Tressie McMillan Cottom said to great laughter from an auditorium comprised mainly of white women this past Saturday. The event: Baffler magazine's all-day conference, Feminism for What? Equality in the Workplace after Lean In. "[But] my feminism can't start when you discover it, I need mine to start 300 years ago." Cottom's speech like her writing is quick-and-tart wrapped in personable southern charm. Audience disarmed, she then goes on to explain that her feminist talking points are wealth not income, followed closely by economic reparations for African-Americans and dismantling the for profit prison complex.
+ On Rape Culture in the Alaskan Wilderness:
Jane spoke about her own abuse and described in detail what has been horrifyingly typical for the people around her: A local woman who was gang raped until she could "barely walk." A young boy who was sexually assaulted by an older man and later killed himself. Tribal elders who commanded respect, but whose behavior didn't. "I'm still young and I'm already sick of it," she said. "It's happening in his house, in her house, even in your own bed."
---
The Things Y'all Watch
+ You can stream the first episode of Blackish on the iTunes machine if you want.
+ The Cut has the most feminist moments of sci-fi history and it's pretty dang comprehensive so maybe grab a little snack like a banana or a pudding cup. Don't act like you don't snack like a preschooler. I know you. + Now you can delete your Netflix viewing history!
+ New Hunger Games trailerrr: http://youtu.be/C_Tsj_wTJkQ
+ A list of "strong female characters" who made mistakes and learned from them! Includes Xena obvs.
+ How about a list of the Seven Best Lesbian Anime Series Ever Made, hm? How about THAT.
+ BROAD CITY TEASER FOR YOUR WEDNESDAY HAPPINESS. It's the first installment from a web series called Hack Into Broad City which will undoubtedly get you through the cold brutal winter while you wait for Broad City's return to Comedy Central in January! Remember when Brittani staked her reputation on this show back in 2011? Finger on the pulse, bitches.
---
And Finally
+ 36 Things You Might Not Know About Cats and ok dogs, too.