Hello prized racehorses! I need to tell you something: I felt kinda weirdsad over the weekend so I reread Twilight and it went ok? If you ever feel weirdsad or whatever, Rachel has these words of encouragement for you. Here's what we missed while I was finding a dry erase marker!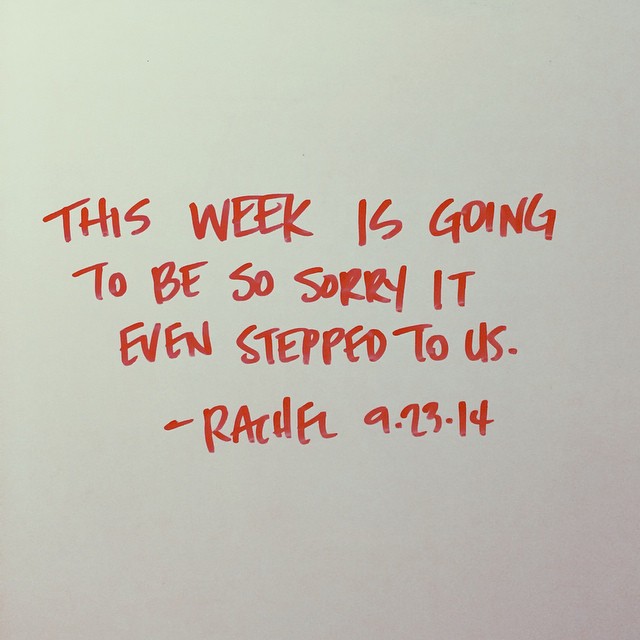 We Have a Built-In Radar and This Is On It
+ "This isn't literary": Alison Bechdel, Roz Chast and why it's so hard for us to take comics seriously by Alexander Chee:
So, give it a shot. Have you ever tried to make a comic? Please, do, and then tell me how easy it is, and how childish. Give it a shot. Show me your award-winning comic that you dashed off in an afternoon — because that is essentially the heart of the accusation from skeptics who try to preclude their inclusion in the serious awards. They believe, without any proof, that it can be done quickly. The truth is that drawing is perhaps the only thing harder than writing, and telling stories out of the mix, even harder than both. You are looking for a balance, one I think Marjane Satrapi described best, when she said, "I write what I can't draw, and I draw what I can't write." The best of these works give us stories in a way that other mediums cannot. They do not supplant other kinds of storytelling but create a new place for stories to be told, stories that could not be told any other way.
+ When No Gender Fits: A Quest to be Seen as Just a Person
Eventually, last year, Kelsey wrote Nancy a letter, after a shopping trip where Nancy noticed Kelsey browsing the men's department in every store they visited:

"I don't want to be a girl wearing boy's clothes, nor do I want to be a girl who presents as a boy," Kelsey wrote. "I just want to be a person who is recognized as a person. That's how I'm most comfortable. I'm just a person wearing people clothes, who likes to look like myself and have others see me how I see me."
+ Wheels of Change: How the Bicycle Empowered Women
From allowing young people to socialize without the chaperoning of clergymen and other merchants of morality to finally liberating women from the constraints of corsets and giant skirts (the "rational dress" pioneered by bike-riding women cut the weight of their undergarments to a "mere" 7 pounds), the velocipede made possible previously unthinkable actions and interactions that we now for granted to the point of forgetting the turbulence they once incited.
+ Let's read about if lesbian porn were accurate, in haiku because Anna Pulley is a goddamn genius.
A Busty Babe's First Time Kissing Her Flat Mate

Ten hot seconds, followed

by months of "what does it

mean?" conversations.
+ Amtrak announced the 24 writers selected for their residency program and 12 of them are wommmynz, including Farai Chideya, Jennifer Boylan, and Marianne Kirby. NEAT.
+ Here are some Queer Music Icons for 2014 so now you can't say you don't have any icons.
+ An open letter to Mark Zuckerberg from Jade Sylvan re: the 'real name' policy.
+ The Great Gay Facebook Exodus Begins!
A little known independent social network might be having its big moment. As the debate around Facebook's naming policy rages on, a growing swath of Facebook users appear to be jumping ship into a smaller, social lifeboat of sorts. It's invite-only, anti-ads, and it's called Ello.

Short of Google+—distrusted by many thanks to a similar recently reversed "real name" policy—no single social network could withstand a mass influx of Facebook's 1.32 billion monthly active users. But if this week's rumblings are any indication, disenchanted Facebook users could look to smaller, independent social networks like Ello for their next move.
+ OH LOOK ANOTHER RAD BEAUTIFUL BRILLIANT THING TAYLOR WROTE hey what if the AAA turned into a Taylor Hatmaker fan club? I bet you'd still read it. Death, Failure, and All of the Other Stuff the Tech Industry Won't Talk About.
+ Career Women are Way Harder to Find in Movies Than in Real Life. Shit is bleak, you guys.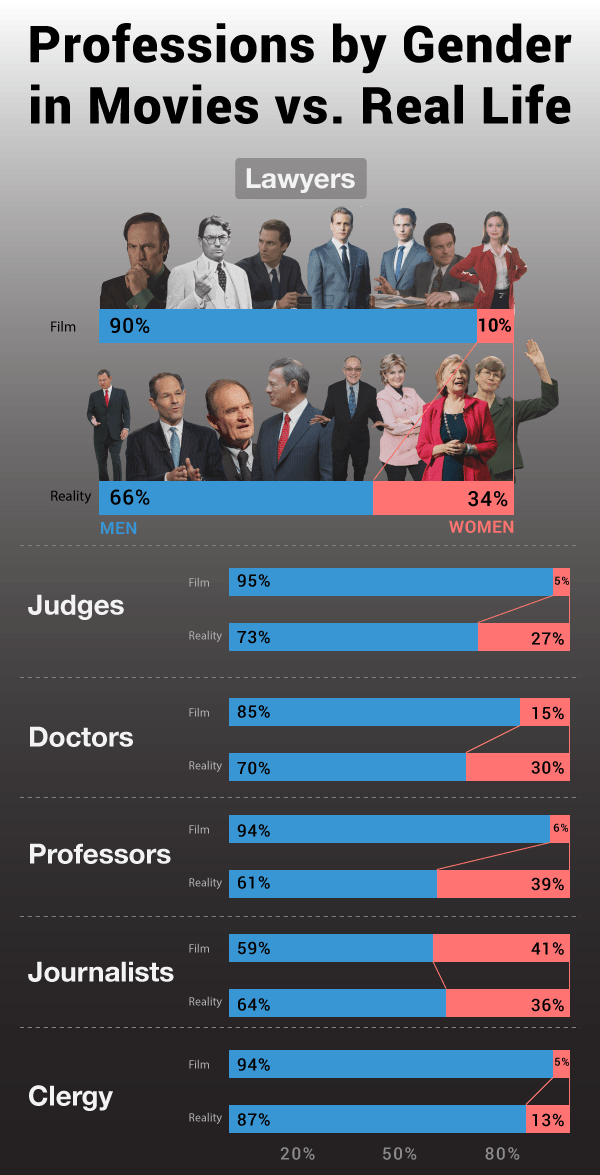 + "Like men, only cheaper": Tech exec gives shocking reason for wanting to hire women "Fart noise forever" —Rachel
+ 6 Women Journalist to Watch in the Middle East
+ Take a moment to enjoy How To Get Away With Being A Damaged White Man by Jessica Goldstein. Just do it you'll like it.
Even now, six years removed from the George W. Bush presidency, race and gender remain a sensitive, incendiary issues not only in Ferguson, Mo., but also just about everywhere except True Detective, which somehow fails to address these topics in any meaningful way whatsoever.

In that homogenous world, there are many white people at the top of every profession. But even when his hero is the only white person in the room—oh actually, that is never the case, but anyway, if it were to be the case—it is the last thing he or anyone around him notices or cares about.
+ Related: Janet Mock's In Defense of Clair Huxtable and the Angry Black Woman in TV and Beyond
Frankly, the mischaracterization of the glorious Mrs. Huxtable as "benign" and "reassuring" turned me into an angry black woman. One of Clair's most admirable qualities — something I took notice as a child growing up in the early '90s — was that she never bit her tongue. Her ability to express her frustration with the world and slay anyone in an argument, including her husband, her children and any person who disagreed with her views of the world, was aspirational. And seeing this vocal and sharp portrayal of a black woman and TV mother on primetime was revolutionary.
+ Sorta related: 50 CRAZIEST MOMENTS ON SCANDAL!!! So far.
+ 12 Women Who Changed Sports This Year. I'm not on this list but that's mostly because I don't play a sport, so.
+ Emily Perper has a longreads list for Living During an Age of Anxiety.
+ An interesting thing: The Long Powerful History Between Labor and LGBT Activists.
+ Maybe you'd like to look at Disney Characters Dressed Up For Halloween? Because that's a thing you can look at, if you want. Mulan as Xena!
---
You Should Go/Submit/Fund
+ Queer Ink's Queer Femininity Project wants your stories:
Accounts from all over the world are beginning to trickle in about sexism present in queer communities; preliminary research suggests as many as 60% of feminine-presenting female individuals of any sexual orientation experience femmephobia. The world seems to have let out a collective sigh: it's time to talk about how we relate to one another within our communities as well as without.

But that's the world. We're interested in you.

We're charting this conversation as it applies to South Asia—our stories, our lives, our problems, and our triumphs. Can we critique communities that are already under threat without being declared traitors? How do we forge an authentic identity when so many of us are rendered invisible by both society and our communities? How do we define ourselves in the face of such great pressure to conform to someone or the other's idea of acceptably traditional or acceptably radical? Can a borrowed vocabulary communicate our most intimate thoughts and feelings? Is it possible to live a South Asian, femme, and queer life—in our own image, on our own terms?
Femme Fest is a free gathering of femmes of all genders in Seattle WA on October 18-19th. FemmeFest exists to create space and community for systematically oppressed feminine of center queers. We place special emphasis on the voices and experiences of trans femmes, femmes of color, disabled femmes, and other femmes whose identities are are similarly undervalued and unseen.
+ You're invited to meet Daisy Hernandez on October 4 in the DC metro area!
+ Queercopia is a reading by LGBTQ New York Comic Con writers and I know how you love that kind of stuff.
+ Probable Robot is "Clerks meets Invasion of the Body Snatchers for generation Netflix, written/directed by a Ladygay," so I'm not sure what else you're looking for in a movie.
http://vimeo.com/105093575
+ The Audre Lorde Project has announced their Trans Justice Fellowship and applications are due October 1.
+ The Revival Poetry Tour is hopefully coming to a city near you, so you should get tickets NOW.
---
Newsie News! IT'S NEWS. Get On Board.
+ Texas Won't Let Lesbian Get Driver's License, Because Jesus And Shut Up Is Why, bless their fucking hearts.
A woman who recently moved to Texas from California can't get a Texas driver's license under her married name, because she's married to another lady, and Texas just don't think that's respectable.
+ Chelsea Manning Sues Government to Access Recommended Medical Treatment because she hasn't received any yet. Jesus.
+ Something to think upon: Attacks on Abortion and Voting Follow Similar Paths
+ Goodell Can't Get It Right Without Help From Black Women over on Clutch.
+ Colorado High Schools Working to Welcome LGBT Student Athletes, which seems like a step in the right direction.
+ Taiwan will host its first international queer film festival! Good job everybody.
---
And Finally
+ Alaskan TV reporter Charlo Greene quit her job on air with "Fuck it, I quit," because she was totally stoned on marijuana cigarettes JK IT'S BECAUSE SHE'S A BADASS.