feature image via San Diego Air and Space Museum Archives
Lord I hope you're following Scott Kelly on twitter because it's just the best fucking thing in the universe. I'm sorry this AAA is so late, but just think about all the good stuff you can read this weekend!
You Should Go or Do or Give
+ Christy C. Roads is making a tarot deck with Michelle Tea and you can support it very soon so LOOK OUT, WORLD.
---
Queer as in F*ck You
+ Twice as many LGBT Americans are coming out on Facebook than they were last year. Facebook facebook facebook.
+ Let's talk about Sally Ride forever and ever!
+ In the Season 1 finale of PBS's First Person series, Kristin Russo talks with Ali Stroker of The Glee Project, about life as a differently abled bisexual, among other things.
---
Doll Parts
+ Wonder Women!
+ Daredevil Gal Pals Who Conquered the Sky by Hadley Meares.
+ Excuse me, quiet down, please. It's time for The Untold Story of the Ermahgerd Girl.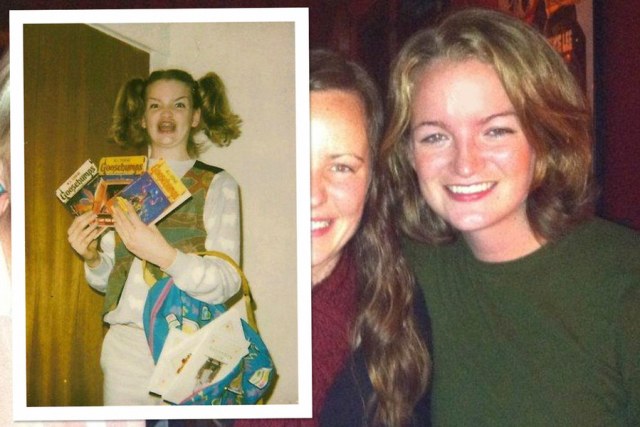 + Study: Angry Women Aren't Taken Seriously by Rebecca Watson.
+ How To Talk About Yourself Without Feeling Gross by Estelle Tang.
+ Christie Craft brings you The Scariest Female Ghosts of All Time. Hooray!
+ A Harry Potter Where Hermione Doesn't Do Anyone's Homework For Them by Mallory Ortberg obviously.
+ A Woman Who Happens to Tech by Ash Huang.
Being a woman who happens to tech is another shirt in my closet that I'll never wear because it doesn't fit, and won't throw out because that feels wrong. It's feeling grateful that only one stranger on the Internet has threatened to rape me in his sex dungeon. It's putting feminist in my Twitter bio specifically to discourage assholes from following me. It's being told by groups of men that my design is too girly whilst designing for an audience of mostly women. It's being told at interviews that they thought I'd be a man based on my work.
+ How Asian-Americans Have Redefined What It Means to be American: an interview with author Erika Lee
+ Meet the First Female Rangers to Guard One of the World's Deadliest Parks.
+ Rosa Parks and Angelina Jolie Are Having a Tea Party with Angela Davis by Anna Doogan. So fucking good.
"Ten minutes until bed," I tell my daughter.

She's balanced on one foot, humming, taping a new drawing to her bedroom wall. Crayons and uncapped markers scattered at her feet.

"Okay, but don't tell me the minutes," she says with a grin. "I don't want to know how fast time is going."

Tell me about it, I think, as I smile and notice how much taller she looks even since last week.

In the morning, I'll watch her run across the playground and into her classroom at school. I'll watch her blue-streaked pigtails bouncing as she runs. The strong shape of her back. Her invisible wings, her constant magic.

I'll watch until she's out of sight. Then I'll keep watching, just taking in the vacant space between us. No one needs to tell me the minutes. I'm always counting them.
+ Maria Popova at Brain Pickings would like you to get into this interview with Vera Rubin, Trailblazing Astronomer
+ In a New Horror Movie, Helen Keller is a Zombie-Fighting Sex Goddess, so.
+ Gisselli Rodriguez brings you Seven Chicana Feminist Authors You Should Be Reading!
+ Guess how much I relate to this: 12 Noises I Have Made Today While Working In My Completely Silent Apartment, Ranked by Haley Mlotek.
---
Saw This, Thought of You
+ Let's look at these closeups of Saturn's moon.
+ People Without Electricity Don't Get 8 Hours' Sleep Either.
+ Seven of the Year's Best Fossil Discoveries!
+ I have decided that you need this today. A Magical Museum of Hyperreal Miniatures. You are very welcome.