feature image via Molly Adams for Autostraddle
Wheeeeee Monday! The HOA for this condominium complex in which I reside has recently decided to rip up and replace all the landscaping and its outdated irrigation system. Only they've been stuck on the step right after "rip up all the landscaping and dig 87 trenches" for a few weeks now, meaning A) the trees are just super dying and B) the neighborhood stray cats (who are, on some days, my reason for living) have no shelter from the oppressive Arizona sun. I don't have to tell you how awful and tragic this is, so instead I'll leave you with a visual of Megan (Megan looks like this) coming home from work each night at around 10:30 to give me a quick peck on the face and then head straight out the back door, where she takes to watering all the trees in the common space behind our building, armed with only a short garden hose and using her thumb to press the stream of water into an arching spray that just barely reaches the second tree on the left (and sadly does not reach the last tree in the very back), for nearly half an hour. Then it's on to the front yard, where she soaks the dusty ground so that the dirt around our front door will be cooler for the cats to lay on when they come for the food and water we leave out for them. (It's worth noting that she also devised a bowl-in-bowl solution that makes it impossible for the ants to swarm the cat food: small deep bowl full of cat food rests in wide shallow bowl filled with water; an ant moat.)
Damn the man, save the cats and trees!
---
Queer as in F*ck You
+ The Radical Queer Quest for a Hetero-Free Nation. Weirdly, this is not about A-Camp. But also, it is, you know?
+ Right to Party: 20 Years of Black Queer Love and Resilience.
+ Making Queer and Trans Asian American Identities Visible.
+ A Look Back at Rene Portland's 'No Lesbian' Lady Lions.
+ Why Donald Trump's Presidency Finally Made Me Cut My Long Hair.
+ Paralympian Theresa Goh Shows the Way for Queer Athletes to Be Themselves.
+ Looking Back at Pride Month. A Longreads list for you, featuring two Autostraddle articles!
+ The Constant, Unfiltered Joy of Nu Disco.
+ 10 Remarkable Trans and Gender-Nonconforming Youth Activists of Color.
+ The Christian Lawyers Quietly Working to Erase LGBTQ Rights.
+ Chinese Government Bans LGBT Content From The Internet.
+ Texas Supreme Court Rules Gay Couples Not Guaranteed Spousal Benefits. ?
+ Timor Leste Just Had Its First Ever Pride March.
+ Alaina alerted you to this yesterday in the Sunday Funday and I'm reminding you today: support Her Voice Carries, "a mural project featuring the stories of five remarkable Rochester women" which includes your very own KaeLyn Rich!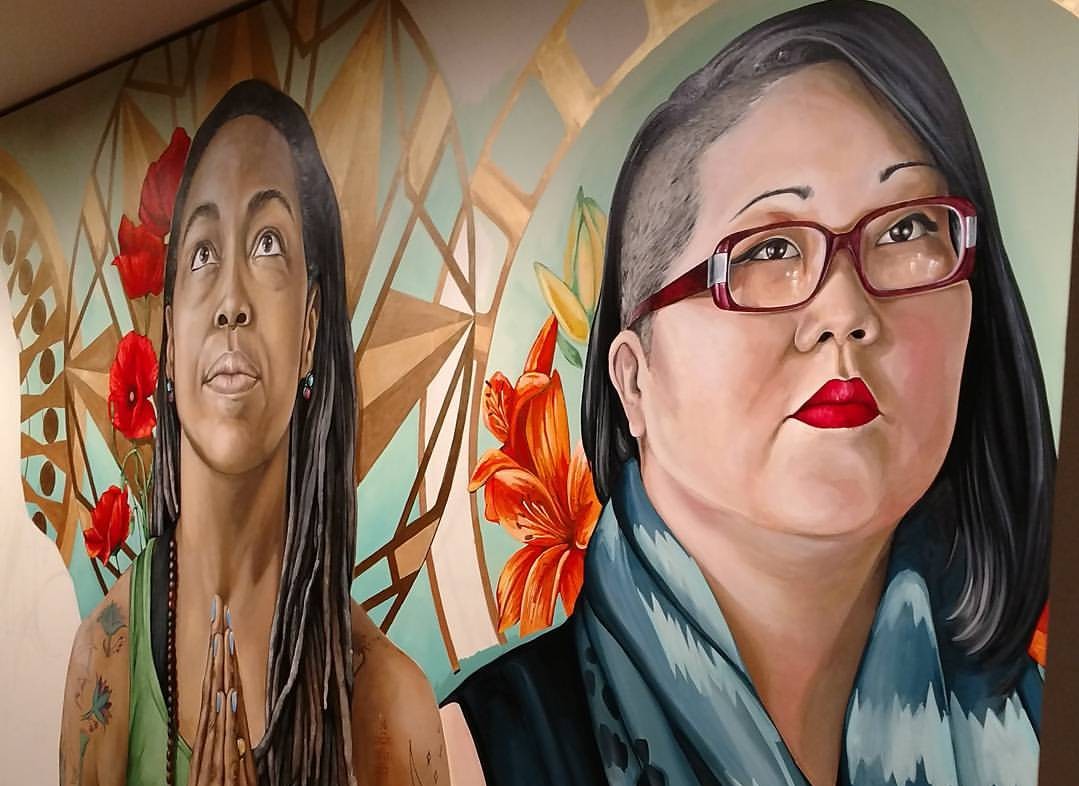 ---
Welcome to the Hellmouth
+ Trump's Travel Ban Could Be a Death Sentence for Queer Muslim Refugees.
+ Scott Pruitt's EPA Working to Undermine Climate Science.
---
Doll Parts
+ Save Free Speech From Trolls.
+ Why This Island Is at the Center of the Search for Amelia Earhart. The fact that a prominent clue is an old jar of freckle cream just makes it even more like a Nancy Drew book and honestly I'm fine with that.
+ Interrogating the Limits of Trauma Language. This article discusses sexual trauma (and gender, language, art, and queerness), and contains nudity.
Both Espinosa and Irizzary lost children to the rash of San Francisco Bay area police violence that occurred before the Black Lives Matter movement made the issue part of a public conversation on police accountability. Irizzary has said of her son, Idriss Stelley's, death: "The night he died I felt my soul tearing apart. He was my only child."
+ Women in Tech Speak Frankly on Culture of Harassment.
+ A League of Their Own Stands the Test of Time. THIS IS AN ORAL HISTORY OF A LEAGUE OF THEIR OWN, OK.
---
Saw This, Thought of You
+ Good and Bad Ways to Help a Dog Afraid of Fireworks.
+ Beyond Cannibalism: The True Story of the Donner Party.