feature image via shutterstock
Another Friday, another reason to hang upside down from your bed and think about life!
You Should Go or Do or Give
+ Qulture Collective has a new installment exploring queer Black mythology, so if you're in Oakland you should hightail it over there.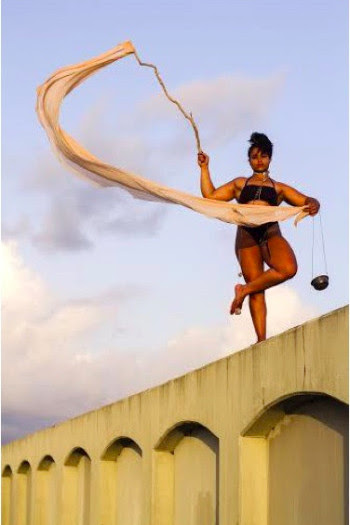 + Call for Submissions! Matrix Wants Your Trans Lit! Deadline is February 15.
---
Queer as in F*ck You
+ Hey gay face, here are some SUPER CUTE valentines you can print at your leisure, all courtesy of Karen Campos Castillo at Heartbeats!
+ Lesbian Couple Faces 20 Years in Kuwaiti Prison.
+ Trans Punk Icon Laura Jane Grace Talks Love In The Patriarchy And Writing A Memoir.
+ How to be Bisexual and Happy!
+ How Many Diverse Families Can You Fit Into a Health Insurance Advert?
+ The Forgotten Ones: Queer and Trans Lives in the Prison System
---
Doll Parts
+ The Battle for Female Politicians to Breastfeed at Work like CAN A WOMAN LIVE? Jesus. I can't believe we're still catering to the [white! cis!] male fucking gaze and their fragile ego when it comes to feeding baby humans! In 2016. Still! Like men can't even for a hot second de-center themselves from the reality of mothers feeding their own babies. I just cannot! I want to swim in a pool of yogurt I'm so aggravated.
+ Related: My Baby Comes With Me: Jade Sanchez-Ventura on Sharing "The Burden".
+ Hot Sauce in Her Bag: "Southern Black identity, Beyoncé, Jim Crow, and the pleasure of well-seasoned food." Mikki Kendall unpacks some of the deeper things happening in "Formation" while giving us a glimpse into her own history. It's really beautiful and I'm grateful for it.
+ Anita Corbin is The Photographer Taking Pictures of Women Who Were First in Their Field.
+ Gogo Graham: A Bespoke Designer for Trans Women.
+ Slack Sent Four Black Female Engineers to Accept an Award and Make a Statement on Diversity.
+ Sarah Deer on Sexualized Violence in Native America. This is from December but you need to read it and then buy her book!
+ Target to Launch Gender-Neutral Bedding Line for Kids.
+ Gender Bias in Hiring: Interviewing as a Trans Woman in Tech.
---
Saw This, Thought of You
+ The Enduring Solidarity of Whiteness: "Black poverty is fundamentally distinct from white poverty—and so cannot be addressed without grappling with racism."
+ GRAVITATIONAL WAVES, ok?
+ Alsooooo Hundreds of Galaxies Found Hiding Behind the Milky Way!
+ Horses can read human faces, so now you can't ever lie to your horse again.
+ Natural History Museums are Teeming with Undiscovered Species.
+ How Star Wars: The Force Awakens is Exactly Like Tiny Toon Adventures and now you have the Tiny Toon Adventures theme song in your head! SO HERE'S ACME ACRES IT'S A WHOLE WIDE WORLD APART!
+ Dairy Queen loves you, even if nobody else does.
+ BEES??
---
And Finally
I LOVE YOU. Happy Valentine's Day you buncha freaking weirdos! XOXO