This roundup started off so small and unassuming and now it's a beast of links and words and nothing will ever be the same. I need more coffee. Here are some things we missed while the sun and the moon danced across the skies!
You Should Go or Do or Give or Know About
+ Have Your Art Published in Notorious RBG the Book!
---
Queer as in F*ck You
+ Wait shut up this is amazing: Gay Alabama Lawmaker Threatens to Reveal Colleagues' Affairs.
State Rep. Patricia Todd, D-Birmingham, had a warning for her Statehouse colleagues over the weekend. "I will not stand by and allow legislators to talk about 'family values' when they have affairs, and I know of many who are and have," Todd, the state's only openly gay lawmaker, said on Facebook over the weekend. "I will call our elected officials who want to hide in the closet out."

Todd was responding to comments from her fellow lawmakers after Friday's decision by a federal judge to overturn the state's ban on same-sex marriages.
+ Elena Klimova, Founder of LGBT Teen Support Group, Fined for Violating Russia's Gay Propaganda Laws.
+ ICYMI: Watch Queer and Trans Activists of Color Shut Down San Francisco's Historic Castro.
+ Sharp Rise in Number of Children Adopted by Gay and Lesbian Couples in the UK.
+ THIS IS THE BEST THING. Raise the Flag High: Queer Farming in Rural America by Lori Rotenberk.
It was 1969 when Carmen Goodyear dropped out of Vassar to live on the fringes of Mendocino, California. She began farming, and with fellow lesbians from across the country, began writing and publishing the consciousness-raising, feminist Country Women magazine from their cabins. Publishing for a decade, they wrote many articles on how to farm.

Goodyear, now 69, and her partner Laurie York, still farm the 30-acre Turtle Time Farm — named for their penchant of slowing down to appreciate the surrounding beauty — raising produce, goats and chickens. Their story highlights how Mendocino's lesbian farmers helped fuel the organic food movement, supplying Berkeley chefs such as Alice Waters with fresh produce.
+ "With close to 100 LGBT community advocates looking on, D.C. Mayor Muriel Bowser on Thursday announced she has appointed veteran lesbian activist and media professional Sheila Alexander-Reid as director of the newly renamed Mayor's Office of LGBT Affairs."
+ Last Tango in Halifax Writer: It's a myth that lesbians always get killed off lol ok.
+ Twitter Users in France Convicted for Inciting Violence Against LGBT Community.
+ One Couple's Unanticipated Journey to the Center of Landmark Gay Rights Case.
They figured they could draw up wills and assign custody of their children during a quick meeting with a lawyer. Instead, they are headed to the United States Supreme Court.

After talking to a lawyer in Detroit, Ms. Rowse and Ms. DeBoer were stunned to discover that, as a gay couple living in Michigan, they were unprotected under the law: Michigan does not allow two unmarried people to jointly adopt a child, so their children were technically adopted by a single parent, either Ms. Rowse, 50, or Ms. DeBoer, 43. Each parent legally had no claim to the children her partner had legally adopted.
+ Evan Rachel Wood to Star in John Hughes-Inspired Cabaret Musical!
+ Court: Judges Can't Belong to Scouts Due to Gay Ban. An interesting twist.
---
Doll Parts
+ Wikipedia Purged a Group of Feminists Editors Because of Gamergate, so.
+ This is a thing. "Sponsored" by My Husband: Why It's a Problem That Writers Never Talk About Where Their Money Comes From by Ann Bauer.
+ Ask a Chemist: What Makes Up My Makeup? ughhhhhh I love this so much ughhhhhh.
+ Too Often Military Sexual Assault Survivors Must Fight For Disability Benefits by s.e. smith.
One in five servicewomen is raped, sometimes multiple times, during her military career. One in 100 men also experiences rape during military service. Rape may occur in boot camp, basic training, on board ships, on bases, or in military facilities all over the world. It may involve superior officers, subordinates, or people of the same rank. And, for some survivors, it results in a constellation of mental health symptoms including depression, anxiety, and stress, characterizing what the Veterans Administration refers to as Military Sexual Trauma (MST).
+ Syreeta McFadden with Bjork Talks Sexism: "Everything That a Guy Says Once, You Have to Say Five Times".
---
Saw This, Thought of You
+ SAG Awards: Viola Davis, Orange Is The New Black Show Racial Diversity Matters via Jamilah King.
+ I'm compelled by a universal energy greater than myself to share with you every My So-Called Life thinkpiece/list that I come across: Angela's Ashes by Sarah Liss.
And now that my Crimson Glow flirtation is nearly 20 years behind me, I have a suspicion that My So-Called Life's untimely end might've been the best possible resolution—for all parties involved. When pop-culture artifacts resonate so perfectly at a particular moment in time, they tend to look less and less appealing the longer they stick around. And when you love a thing so deeply and fiercely, that thing has the potential to let you down in a way that's just as deep and fierce, and that potential only increases over time. If it dies, it can stay frozen in time, a mutant mosquito in the giant shard of Jurassic Park amber that is our collective consciousness.
+ Obama Will Move to Protect Vast Arctic Habitat in Alaska!
+ SkyMall Files for Bankruptcy.
+ I don't know I just feel like this information will be invaluable at some point in your life, like maybe your next trivia night. Behind-The-Scenes Chaos Derailed Square Pegs' New-Wave Promise by Gwen Ihnat.
A vibrant cast, a talented writer at the helm, cool guest stars and musical acts: And yet, a year after Square Pegs' May 1983 cancellation, TV Guide ran a story on the show titled "Anatomy Of A Failure: How Drugs, Ego, And Chaos Helped Kill A Promising Series." Based on a six-month investigation, the article explored the specific reasons for the once-promising show's quick demise. Part of the problem, according to the article, involved putting the inexperienced Beatts in charge of the entire production. Youthful and hip, she was also volatile, making friends with some cast and crew members and alienating others. Even she admitted, "I snapped people's heads off. But I usually regretted it afterwards."
+ Hahahaha oh god. If you want to know what it's like to dip your head in a bucket of week-old fish guts, I think this is probably the same thing: Watch These Two White Ladies Freak Out About ASU's Whiteness Course, in which Elizabeth Hasselbeck and an Elisabeth Hasselbeck lookalike are very upset about you calling them racists just because they're white. Like, there are so many other racist things about them besides their skin color, ok guys? Or something like that.
+ Elizabeth Quill's just trying to blow your mind NBD: The Wrists of Birds Reveal Evolution Undoing Itself.
The 19th-century biologist Louis Dollo taught that evolution is irreversible; once a structure is lost, that pathway is closed forever. It's a principle now known as Dollo's law. But in analyzing the development of the ulnare, Vargas showed that it is, in fact, the re-emergence of the pisiform. "While the physical expression of a gene may be suppressed, it doesn't mean the possibility of generating that structure has disappeared," says Luis Chiappe, director of the Dinosaur Institute at the Natural History Museum of Los Angeles County. "The gene is still there, it's just dormant."
Whaaaaaaaa. Does this mean that a chicken could IN THEORY IN THEORY I'M JUST SAYING does this mean it could evolve back into an oviraptorosaur? That's what this means, isn't it.
+ The Rise and Fall (and Rise) of the Ukulele by Marion Jacobson.
+ As Last Paid Editors Depart, Modern Farmer's Future in Doubt.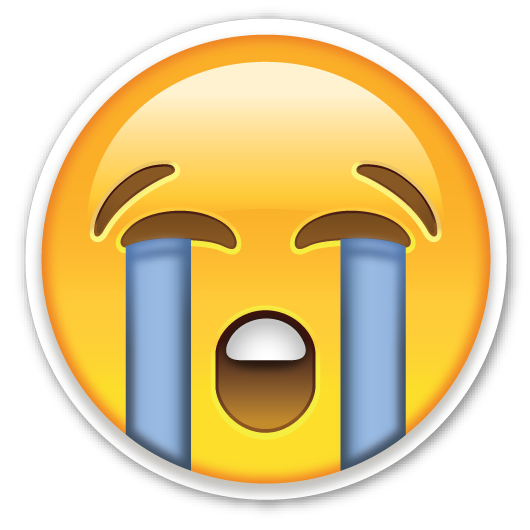 + Genetic Testing and Tribal Identity by Rose Eveleth.
Out of more than 160,000 genomes, only 3 percent of 23andMe customers who authorized their data for the study were black, compared with the approximately 14 percent of the United States population who identifies as such. And while the paper traced what percent of white, black, and Latino customers' ancestry led back to Native Americans, there were no users, as far as the paper reported, who self-identified as native people.

There are a lot of reasons for this. The service isn't free, and not everyone wants—or can afford—to shell out $99 to learn about their ancestry. But when it comes to Native Americans, the question of genetic testing, and particularly genetic testing to determine ancestral origins, is controversial.
+ The Face is an Entryway to the Self. "What happens in the brain when you see—really "see"—a friend's smile or scowl?"
+ So much about Sundance! These all seemed up your alley: HBO's Scientology Exposé Going Clear Is Jaw-Dropping // The Hunting Ground, A Film About Rape Culture at Colleges // Diary of a Teenage Girl Steers Clear of Scolding or Moralizing // Tense, Frightening The Witch Places Viewers in the Minds of Puritan Settlers
+ Um, whatever. I know this isn't the kind of shit we talk about here but I'm steering this AAA ship and this story broke my heart. Deadheads Petition Chicago to Let Them Camp Out for Farewell Shows. "This is the last chance for the family to be together." :single tear:
+ Watch Ryan Adams and Jenny Lewis' Full Episode of Austin City Limits la la la.
+ Lindsey Palka on How to Explore a Graveyard.
+ About once a month I'll see an especially amazing article published somewhere other than Autostraddle and think FUCK WHY DIDN'T WE WRITE THIS and then I collapse into a deep dark field of my own remorse and I remain there, inconsolable, for several hours, during which I ponder things like, "can I even be trusted to dress myself after this?" and "who will ever love me now?" It is truly a sad and horrible time for me, reader. Here is one such article: Snacks of the Zodiac. Now if you'll excuse me I have a pile of cotton candy I need to go cry into.
---
And Finally
You thought you were full up on Bruce Springsteen goodness after that brilliant (and Springsteen expert-approved) playlist and roundtable, We're Here and We're Queering Bruce Springsteen, but lo, have thine eyes seen the glory of The Boss's booty as rendered by Allie Katz via Etch-a-Sketch?
See more Classic Album Covers Drawn on an Etch-a-Sketch. What a fabulous day you're having.