It feels like we lost something elemental, as if an entire color is gone. #DavidBowie

— Carrie Brownstein (@Carrie_Rachel) January 11, 2016
---
You Should Go or Do or Give
+ Support YouTube star Ashley Mardell's LGTQIA Book.
Queer as in F*ck You
+ Lesbian Pioneer Jeanne Cordova Dies at 67. Read Riese's tribute here: Goodbye to the Activist and Writer Who Lead the Way We're Going.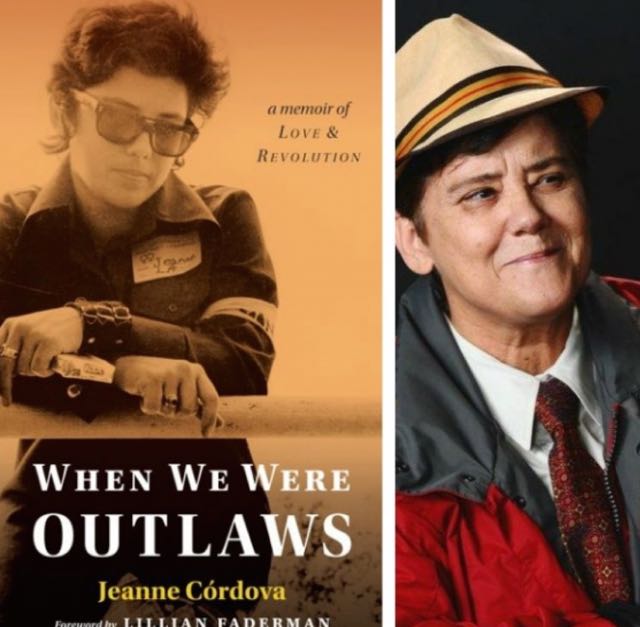 + FedEx Denies Benefits to Lesbian Because Her Wife Died Six Days Before DOMA Was Overturned.
+ Discrimination Against Transgender Women Seeking Access to Homeless Shelters.
+ Take a look at Samra Habib's photo project, Queer Muslim Project.
"Mainstream Islam isn't always welcoming of LGBTQ Muslims, yet a lot of the Muslim traditions and rituals bring queer Muslims comfort and provide a sense of belonging," Habib says. "I wanted to show everyone the creative and brilliant LGBTQ Muslims I identified with the most and would hang out with at art shows, queer dance parties, and Jumu'ah prayer. So I picked up my camera and decided to photograph what I was witnessing. In the words of the brilliant Dali (who I shot for this project), 'we have always been here, it's just that the world wasn't ready for us yet.'
+ The Lesbian Vampire: A (Fairly) Brief Media Retrospective.
+ Taiwan Musician Enno Cheng Announces Divorce, Comes Out as Lesbian.
+ Ellen Page on 'Scary, Nerve-Wracking' Moment While Filming Viceland's Gaycation.
---
Doll Parts
+ Why Is Sperm So Damn Expensive?
+ The Force Awakens, Mary Sue, and Female Wish Fulfillment Tropes.
+ Why The Young Adult Fiction Sexual Revolution Is So Necessary.
+ Black Women in Horror Films, 1930-Present.
+ How Jane Lynch Makes Pop Culture's Nastiest Villains the Most Likable Characters on TV.
---
Saw This, Thought of You
+ This headline: Willie Nelson to Guest on Cyndi Lauper Country Album.
+ "At least one butt, every day."
+ SNAP Benefits Can Now Go Toward CSA Membership.
---
And Finally
Maybe this will help: David Bowie's Formative Reading List of 75 Favorite Books.