Tv.com, who is probs a big deal because it's called "tv dot com," made a list of the 20 Best TV Couples of All Time (ONTD added photos to TV.com's list, so you should read it there) and there's no gay couples on it. Unless you count Will & Grace, which you shouldn't, because that's a gay man and a straight woman who are best friends, not a couple.
Anyhow it's not the Pulitzer or the Oscars or something, I think we can all survive despite this list being on a website on the internet. However, we'd still like to make one biased in our favor.
This is how they describe their list:
From Lucy and Ricky to "Moonlighting's" David and Maddie, we've highlighted 20 TV couples who've had the sexiest, zaniest and most romantic chemistry to ever grace the small screen.
Now, it's difficult to hold up any gay television couple to, say, Cliff and Claire Huxtable or Ross and Rachel, since television shows rarely allow a character to be gay for more than three episodes, let alone 14 seasons, what do you think this is, UnicornVille.  I mean, look at all the shitty shows we sat through just to get to the lesbian parts, as per our Top Ten Feats of Lesbian Storyline Endurance.
So we would like to proudly present our version of the 20 "Greatest" TV Couples. It's mostly gay people, since that's really the only time we 'turn on the teevee' (/netflix) these days anyhow, just like tv.com watches straight people. Eventually this list spiraled into haphazard random nonsense, but we're pretty sure you're gonna like it anyhow, 'cause pictures are pretty.
+
20 'Greatest' TV Couples of All Time, Heavily Biased Towards GLBTQ Peoples
[IN NO PARTICULAR ORDER]
+
20. Keith & David, Six Feet Under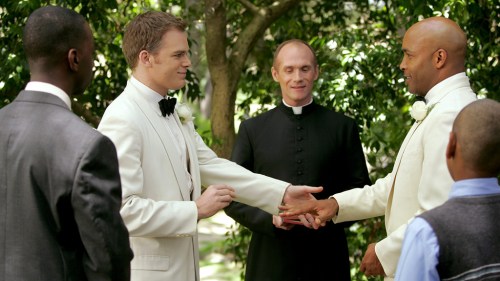 +
19. Shane & Carmen, The L Word
+
18. Jim & Pam, The Office

+
+
17. Spencer and Ashley, South of Nowhere
16. Dwane & Whitley, A Different World
+
15. Cameron & Mitchell, Modern Family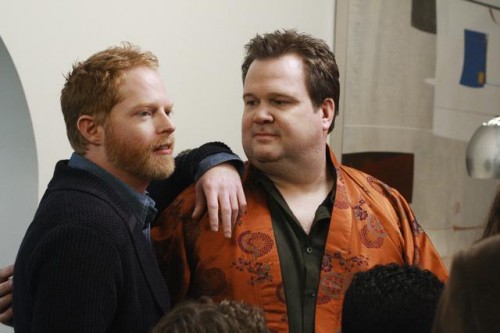 14. Corey & Topanga, Boy Meets World

13. Alice & Tasha, The L Word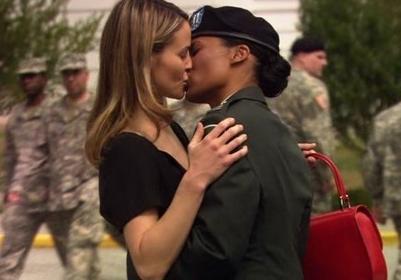 12. Pacey & Joey, Dawson's Creek
11. Pepa & Silva, Los Hombres De Paco
10. Paige & Alex, Degrassi: The Next Generation
9. David & Darlene, Roseanne
8. Callie & Arizona, Grey's Anatomy
7. Sid & Cassie, Skins
6. Willow & Tara, Buffy the Vampire Slayer

5. George Michael & Maeby, Arrested Development

4. Naomi & Emily, Skins
3. Brian & Justin, Queer as Folk
2. Dana & Alice, The L Word
1. Bette & Tina, The L Word