Another day in the world, another diversity report from a tech company that is overwhelmingly not diverse. In fact, women only make up 12% of computer science graduates in 2012, a massive decline from 37% in 1985. Reasons for this trend abound, but I think a small part of it is the historical erasure and downplaying of outstanding women in the field.
To fill that niche and rectify the past a little, I've assembled this list of 15 pioneering women in the history of computer science and early web.
---
1. Ada Lovelace
The original programmer. Charles Babbage gets a ton of cred for inventing the first computer, an analytical machine, in the mid-1800s, but Ada Lovelace, his corresponder and occasional research assistant, wrote the first algorithm intended for the machine to use. Aside from inventing computer programming, she was a world class mathematician and scientific thinker. She was also interested in creating a model for how the brain creates thoughts and feelings, predating the current field of AI. She considered her approach a "poetical science" (fitting, since she's the daughter of Lord Byron, yes that broody dick Lord Byron), and she was one of the first people to envision a use for Babbage's machine beyond basic number-crunching. She's the namesake for the Ada Initiative, an awesome, inclusive organization that supports women in open technology and culture. Tom Stoppard also based Thomasina, a protagonist in his play Arcadia, on Ada Lovelace, because she's a font of artistic and scientific inspiration.
---
2. The ENIAC Programmers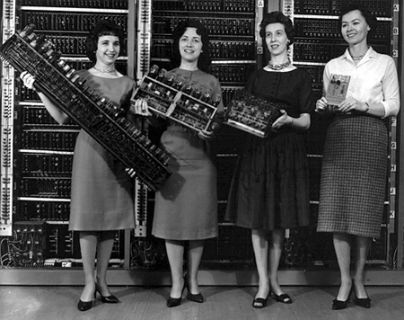 In 1945, the Army agreed to fund an experiment to build the first all-electronic digital computer (as opposed electromechanical machines or machines programmed with punched tape). The computer, ENIAC, was a success, and it was almost entirely programmed by a team of six women: Kathleen McNulty Mauchly Antonelli, Betty Jennings Bartik, Frances Snyder Holberton, Marlyn Wescoff Meltzer, Frances Bilas Spence and Ruth Lichterman Teitelbaum. This was before you could just write a program and feed it to the computer, so they had to physically program the machine by hooking up dozens of cables to thousands of switches and digit trays. Most of them continued to work on ENIAC after the war, teaching the next generation of programmers and collaborating to make the computer more accessible and easier to use.
---
3. Grace Hopper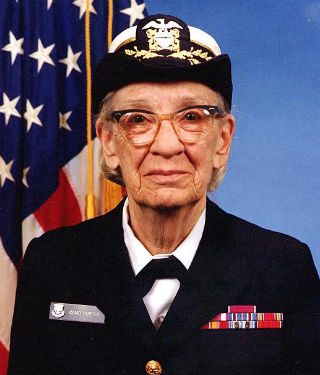 Grace Hopper was a goddamn American hero, and that's before she created the first code compiler that took computers beyond mathematic calculations (which people at the time told her was pointless because computers were only for numbers or whatever), just like Ada Lovelace envisioned. During World War II, she left college to serve in the Navy, but she didn't meet the minimum weight. She got an exemption to enlist anyway, and ended up working on the Mark I computer, the full realization of Babbage's analytical machine. In 1959, she was part of the team that developed COBOL, the first programming language based on words instead of numbers (so she did need that compiler after all), and she also developed software to validate and standardize the language for the entire Navy. She also popularized the term "debugging." Grace Hopper was so important, the Department of Defense awarded her its highest non-combat decoration, the Defense Distinguished Service Medal, and there's an entire freaking U.S. Navy destroyer named after her.
---
4. Lynn Conway
Lynn Conway is an electrical engineer/computer scientist who worked at IBM in the 1960s and basically invented out-of-order dynamic instruction handling — a paradigm still used by most computer processors today. At the time, she was also suffering from depression from gender dysphoria, and when she revealed her trans woman identity and intention to transition on the job, IBM fired her. She didn't let that discriminatory noise stop her; using a new name and new identity, Conway continued working as a computer architect, inventing a set of scalable design rules for computer chips and co-authoring a groundbreaking textbook on chip design. She also invented an internet infrastructure for prototyping chips. All three of these breakthroughs made it possible, in the 1980s, for universities to access new digital technology and teach their students cutting-edge methods of chip design. Prompted by an impending investigative report that focused on IBM in the 60s, Conway came out publicly as a trans woman in 2000, after which she became involved in trans activism. Her many activist works include advocating for equality and employment protection for trans people in tech.
---
5. Radia Perlman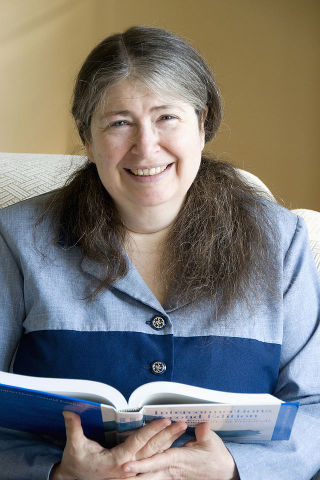 The internet began with a series of projects to connect a small number of institutional networks within a limited distance, but it wasn't scalable to any arrangements beyond that. Then Radia Perlman came along. She wrote the algorithm for STP (spanning tree protocol), which formed the basis for Ethernet connections that could handle a fairly large number of devices and created a precursor to cloud computing. Perlman didn't stop there; she's constantly trying to improve network technology, which led her to invent more routing protocols, including the one that most internet service providers use today. She recently completed TRILL, a standard that replaces her old STP and optimizes bandwidth use for Ethernet.
---
6. Stacy Horn
In the early years, internet access was often provided through telephone lines and content mostly centered around tech businesses and problems insular to computer science enthusiasts. If you wanted to socialize outside of that, you dialed into a bulletin board system (BBS), which operated a lot like localized forums. If you were on the East Coast, you could certainly dial into the larger communities in California such as WELL, but 1) you'd have to pay long distance fees and 2) you might not like the Cali vibes. With that in mind, in 1990, Stacy Horn started and maintained a BBS called EchoNYC out of her apartment in Manhattan, using a borrowed computer in Brooklyn to run the system. It was one of the first social platforms on the internet, and it boasted a relatively high percentage of female subscribers, roughly 40%. These days, we still get thinkpieces on the issues of anonymity, performativity and authenticity on the internet, but as Horn's 1998 book on Echo confirms, people have been affecting personas and creating communities on the internet ever since there's been an internet and a place to talk on it.
---
7. Kim Polese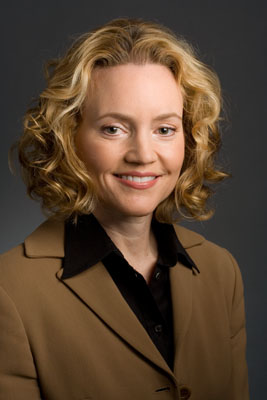 Kim Polese is mostly known as one of the few female CEOs in the Silicon Valley in the nineties, but before that, she worked for years with Sun Microsystems to launch the programming language Java on the internet (she even influenced its name, which was originally Oak). Java is also, incidentally, the first programming language I learned. Polese then went on to co-found Marimba in 1996, a company that pioneered the distribution of software over the internet. This sounds basic, since now we download so much software from the web, but at the time the internet was only capable of shuffling around text and graphics. Under her leadership, Marimba succeeded, weathered the dot-com crash and was acquired by BCM at fifteen times its venture capital raised. Some of its technology is still used today, like in every automatic update alert you get on you PC.
---
8. Marian Croak
Y'all, Marian Croak is no joke. She joined AT&T Labs in 1982 as a fresh PhD graduate, and now she's a senior vice president who manages thousands of programmers and engineers. When Croak began at AT&T, she worked on the company's data services, which at the time took a backseat to traditional telephone services. Anticipating the eventual demand for internet access, Croak began to guide the company in that direction, changing the entire paradigm of phone networks. She helped develop brand new VoIP technology, which is the technology that seamlessly transformed the way we access the internet. She also invented the donation-via-text system after Hurricane Katrina. Oh, and in addition to that invention she has over 175 patents, with over 100 more patent application under review.
---
9. Heather Furmidge
Before Firefox, there was the original Mozilla project, and before Mozilla, there was Netscape, the first web browser to capitalize on the World Wide Web. Heather Furmidge managed the development and launch of Netcenter, the collection of online services such as email, instant messenger and search engine that came with using a Netscape browser. Years before Google entered the race, Netcenter drew the highest traffic in the world. After Netscape merged with AOL, Furmidge went on to work for Liquid Audio and pioneered the online music industry, developing the capability to distribute copy-restricted music during the age of internet piracy. If you've ever unsuccessfully tried to mess with a DRM-protected track, that's Furmidge's influence at work.
---
10. Heather Hesketh
In 1995, the internet was booming, and non-retail businesses were looking for web developers of their own. Enter Heather Hesketh, who started the world's first web design consulting firm, hesketh.com. An applied anthropologist by training, Hesketh pioneered a "user first" method of design, which balanced business goals with user needs and behaviors to develop an effective website. Her company found a niche with non-profits, higher education, and the public sector, which forced her design for a diverse audience with the intent of fundraising, or, as she put it, "maximizing profits by maximizing social impact." Despite being a small, single-person startup, Hesketh managed to retain clients with huge needs, such as Duke University, Blue Cross Blue Shield and the Oxford University Press, and her practices have been adopted by larger companies such as Microsoft and Yahoo! She also developed Enemieslist, an anti-spam software with over one billion users.
---
11. Aliza Sherman
Before the boom of major women's websites, there was Aliza Sherman, who founded Cybergrrl in 1995, the first online space created specifically for women. Cybergrrl would create and launch websites for women's organizations such as Avon's Breast Cancer Awareness Campaign. Later that same year she launched Webgrrls International, the first global networking organization for women working in new media, and FeMiNa, a searchable directory of female-friendly sites and information. Webgrrls in particular grew quickly, providing interested women with job listings and online training as well as potential mentors and educators already in the tech field. Specific city chapters grew so large that they branched off into their own independent networks: the San Francisco chapter formed San Francisco Women on the Web, the Austin chapter formed Her Domain, the Washington D.C. chapter formed DC Web Women, and as Webgrrls wound down, several international chapter leaders formed a new group called DigitalEve, which is still in operation today.
---
12. Cecilia Pagkalinawan
As the internet became more accessible, it was only a matter of time before it went commercial, and Cecilia Pagkalinawan was at the forefront of bringing established retail companies into the e-commerce world. She helped launch the first online stores for places like Footlocker and Champs (customers still had to print out order forms and fax them in), as well as the corporate pages for larger companies such as Audi, IBM and Toys R Us. More recently, Pagkalinawan took advantage of the new tools and data of social media to pioneer online media marketing and targeted Facebook ads. Whether your opinion on internet marketing in the 21st century is good or bad, Cecilia Pagkalinawan is the reason you have an opinion on it at all.
---
13. Darcy DiNucci
Darcy DiNucci is a user interaction designer who worked at Netscape and helped launch the first dynamic HTML website. Her work could also be seen in the early 2000s web and mobile device projects of Microsoft, Motorola, Nokia and Sony. She's known for her 1999 article, "Fragmented Future," where she coined the term "Web 2.0." In it, she predicted that internet would extend beyond just a browser on a computer screen — it would appear on phones (accurate), television (accurate if the incessant hashtags on American Ninja Warrior are anything to go by), "hand-held game machines" (accurate) and maybe even kitchen gadgets (we're working on it) — with the intention of interacting with its user instead of just presenting information. She also predicted the need for responsive web design (which Autostraddle has!) because of the eventual portability of the internet, and as it turns out, her predictions became the basic building blocks of today's web.
---
14. June Cohen
June Cohen has a long history of introducing new features that soon become industry standard. In 1994, she began working with HotWired, a commercial web magazine run by Wired, and ended up launching the first website to include a membership system, a commenting system and banner ads. She also oversaw development on Wired's HotBot, one of the most popular search engines before Google. In 1997, she led the relaunch of HotWired, which featured Javascript and dynamic HTML, a model that is now used in most website templates. Cohen then joined the TED team in 2005, when TED was just an annual conference of about 1000 people. Cohen made the choice to hire a web-oriented filmmaker to record the talks and post the videos for free online, which led to the culture of TED Talks that exists today.
---
15. Caterina Fake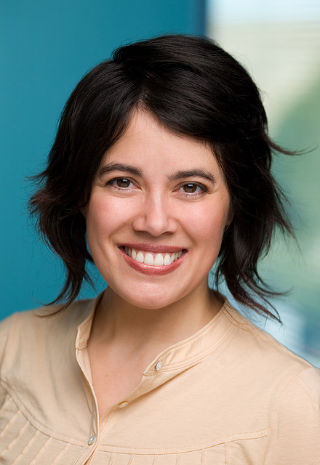 Like many of the women on this list, Caterina Fake worked on websites for several companies' first ventures online, among them McDonald's, Levi's and Nike. She also served as the art director for Salon.com and did a stint managing the forums on Netscape in the 1990s. In 2002, she co-founded Flickr, which, along with similar sites, ushered in the era of Web 2.0, with its integrated social networking, popularity rankings, and open API (so you could access your Flickr account from your blog, Facebook or Myspace, instead of painstakingly copying the source link). You could also post photos directly from your camera phone, which kind of makes Flickr the original Instagram. Fake is now on the board of directors of Creative Commons, and she is chairman of the board of Etsy.
---
I came across an overwhelming volume of inspiring women while doing research for this article, and it was very hard to narrow them down to a reasonable list of fifteen. If I left off your favorite innovative women in computer science or the web, please tell me about them in the comments!
Feature Image via Shutterstock