Greetings. This is Brittani's Video Party, where I bring some of the "best" videos from all over my internet together so we can clap, cry or deconstruct. Have you ever gotten to a video and it already has 33 million views and you wonder where the heck have you been? Well I'm here to help you so that you see it when it only has 32 million views. Aim low, world. Aim low.
Header by Rory Midhani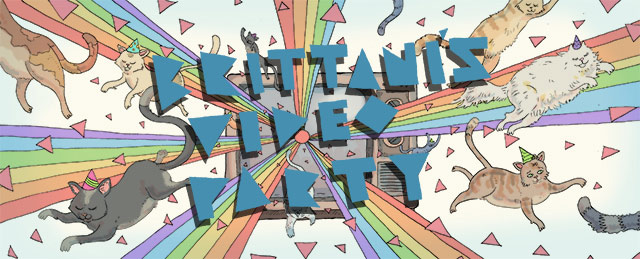 ---
Lake Bell won Best Screenplay at Sundance 2013 for her comedy, In a World. The film follows a young voice over artist doing work for film trailers and features lesbian comedian Tig Notaro. Bell stars and directs the comedy which has a lot of familiar faces such as Demetri Martin, Ken Marino, Rob Corddry and Nick Offerman.
Ellen loves Drake apparently. It's moments like these, when he's sexily telling you how to change your toner, that I remember Drake was an actor first. Now I want Drake to be an recurring SNL guest a la Justin Timberlake.
Speaking of Justin Timberlake, people are latching on to this skit he did with Jimmy Fallon about hashtags and how ridiculous they would be in real life conversations. I don't really use them myself but now I'm tempted to because I want to do the accompanying hand motion.
Miley Cyrus's new homage to Michael Jordan, cheerleaders, and Crime Mobb's "Stilettos, Pumps" is now available for your eyes. If this video does nothing else, it puts her whole tongue obsession in context. I actually like this song better than her last two and I'm perfectly fine with this pandering actually working on my stereotypical black self. My least favorite part of this video is Wiz Khalifa and my favorite part is nothing.
---
If you have a video you think everyone should see, tweet it to @bishilarious for consideration. And of course feel free to post your favorite videos from the week below.
---